All sorts of games were unveiled at the Sony PlayStation Showcase of 2023. Action FPS, puzzle style, platformers—you name it. But amongst all, one game, in particular, seemed to be interesting with its unique gameplay mechanics. Yes, we are talking about the Sword of the Sea. This game comes from Giant Squid Studios, which also developed the popular game The Pathless. Talking about Sword of the Sea, from all that is shown in the game's announcement trailer, it looks to be a unique surfing game. Yes, you heard it right; it's a game that features surfing through the terrain as its core mechanic. Well, after the trailer's release, the next question on everyone's mind is when Sword of the Sea will be released. Well, we'll try to answer just that in this article.
Well, in the game, your character will explore the game's universe while surfing through it. Now, as seen in the trailer, it seems like the whole terrain itself functions like a wave; the hills and sand dunes are constantly rolling like waves in an ocean. As cool as it sounds, the board on which you surf is even cooler. The developers are calling it the "Hoversword", which honestly looks like a sword that hovers like a hoverboard. If you have played the game "Journey" from Thatgamecompany, then this game will be perfect for you.
Sword of the Sea Release Date for PS5 & PC: When is it coming out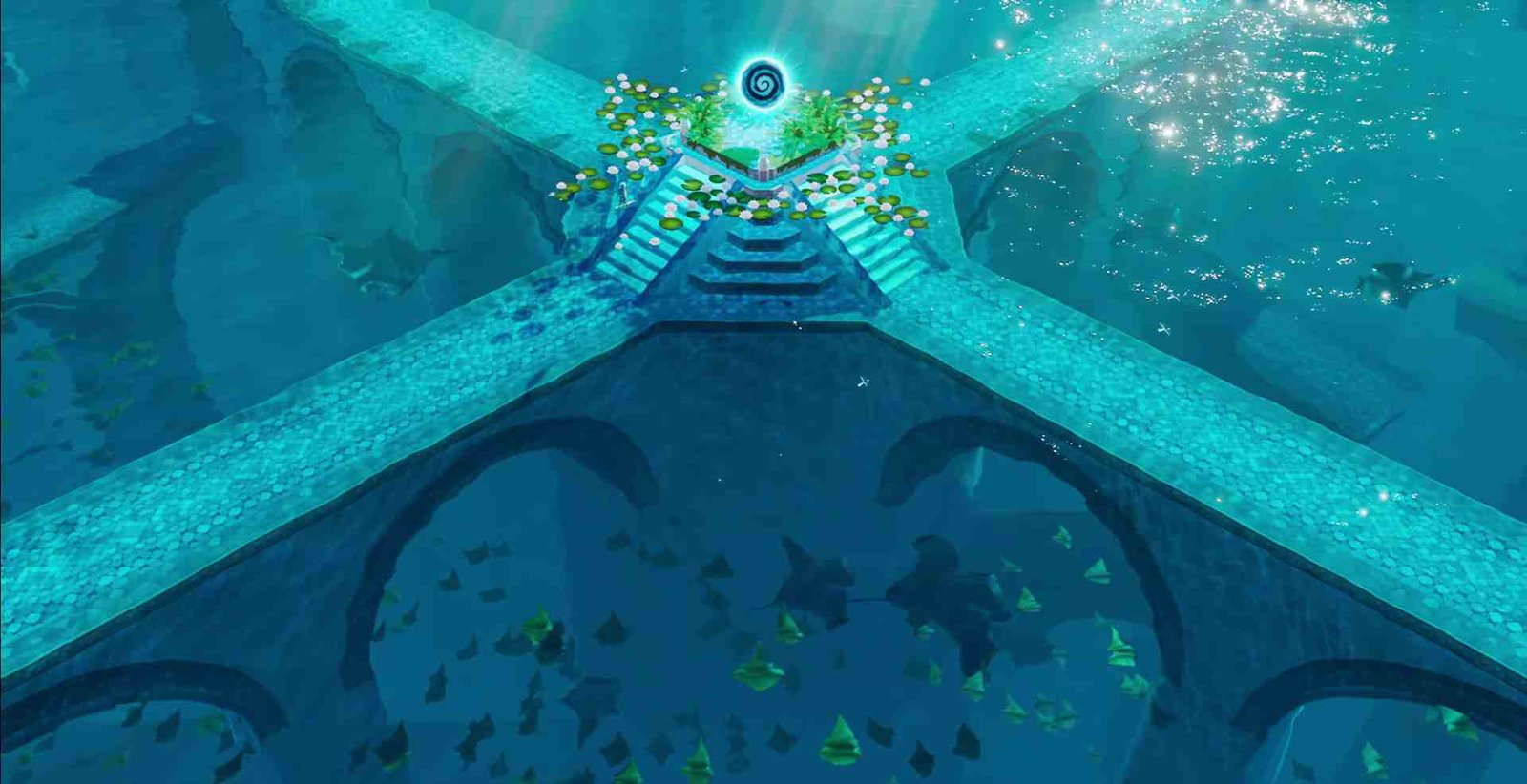 Like many other games revealed and teased at the event, Sea of the Sword is also in its early development stage. So what does that mean? It means that the developers are still actively working to make the game a reality, which is why an exact release date for it has not been revealed yet. Hence, as of writing this article, we actually do not know when the game will be out. Visiting the official website for more information will let you know that it will be released on PS5 and PC. And that is about it— a few details about the game but nothing regarding its release date. Even then, if we are to speculate about the release window, sometime in 2024 would be our guess. But again, that's just speculation, so take it with a pinch of salt.
Let's just hope that the team will let us know about a possible release window soon. All in all, it's still very early for us to speculate anything regarding the game's release, which is why we will have to wait. Whenever there is an update on this matter, we will make sure to inform our readers, so don't forget to follow Digistatement to stay updated.
Read more,
Zelda Tears of the Kingdom (ToTK): How to create/make a Hover Bike