The number of survival games keeps getting bigger as Odinsoft Inc., releases their newest title – Survival: Fountain of Youth. Released on the 19th of April, it's an early access title and will remain so for around twelve months. SFoY is an interesting game as it follows in the footsteps of Sons of the Forest by launching as an open-world survival game. More and more games are taking that approach due to the massive popularity of open-world these days. However, just like Sons of the Forest, SFoY is also far from complete. Right now the game has only two regions available to play along with an incomplete narrative. So, how does Odinsoft plan to update the game? Did they provide a roadmap for fans of the game? Yes, they did, and we are here to share details on the same.
Roadmaps have become much more critical these days. Players now demand its release so that they can know what the devs are planning for the game and what to expect in the future. However, this is mostly related to GAAS and early access games. Fully released single-player games don't really need it except for DLC plans. Well, since Survival: Fountain of Youth is in early access, the devs have released a roadmap for it. So, what does it feature? Why don't we find out?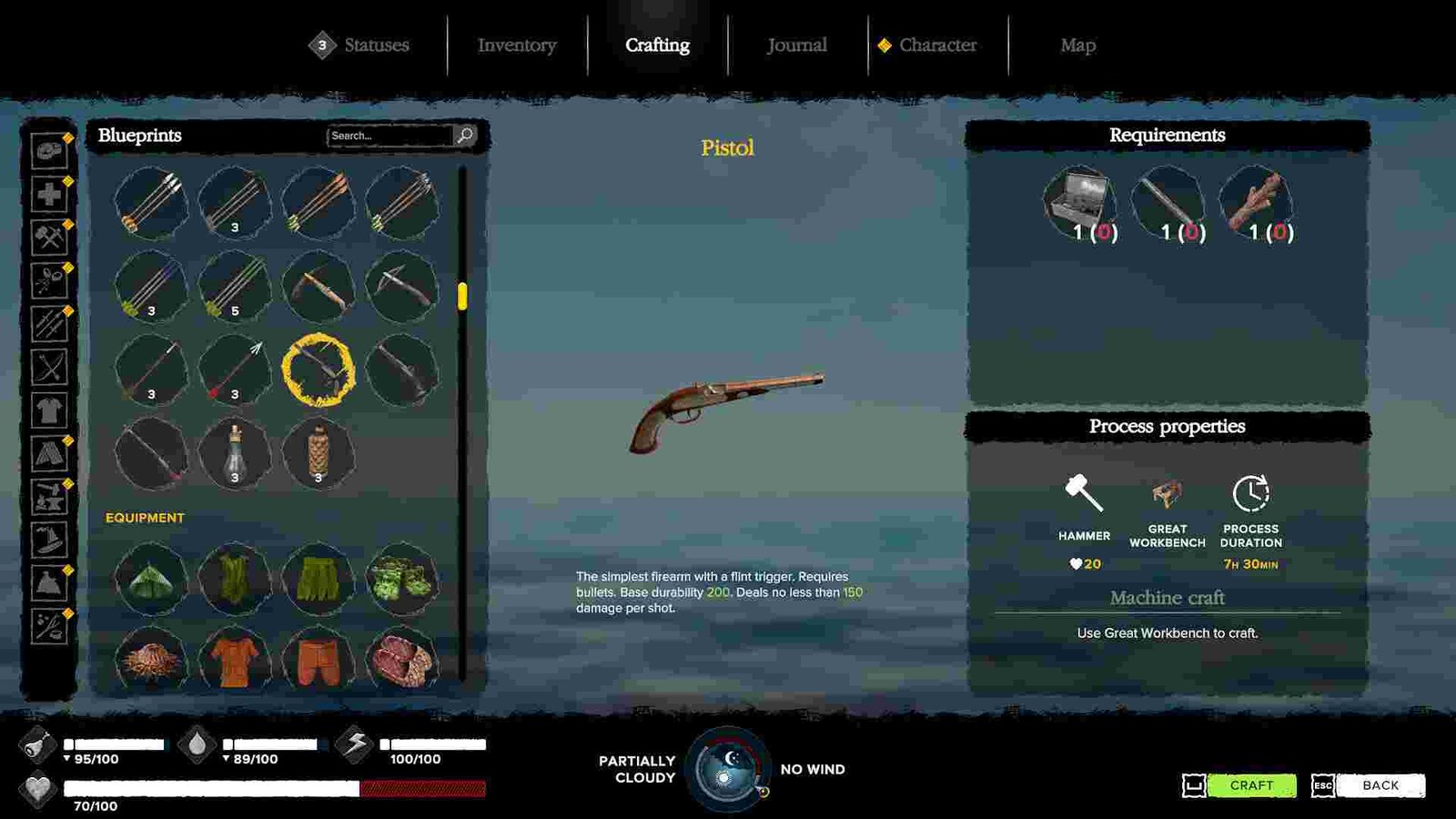 Survival Fountain of Youth Early Access Roadmap Details & More
Odinsoft Inc. did release a roadmap for their game. Apart from the already launched content, there are many more updates planned. The July update will include a new region and a story chapter. Furthermore, the game will finally have Japanese and Spanish localization for players along with four new islands. New ancient quests, floating base ships, hunting traps, puzzles, recipes, tasks, as well the Iron Tech Branch will also be added.
For the Autumn update, you can expect the introduction of the fourth region and also a story chapter. Unlike the previous major update, this one will feature three islands and another addition to the tech tier as Firearms are introduced. The devs have also promised an additional mystery feature. And then there are the usual, new ancient quests, house improvements, decorative items, recipes, new tasks, and more.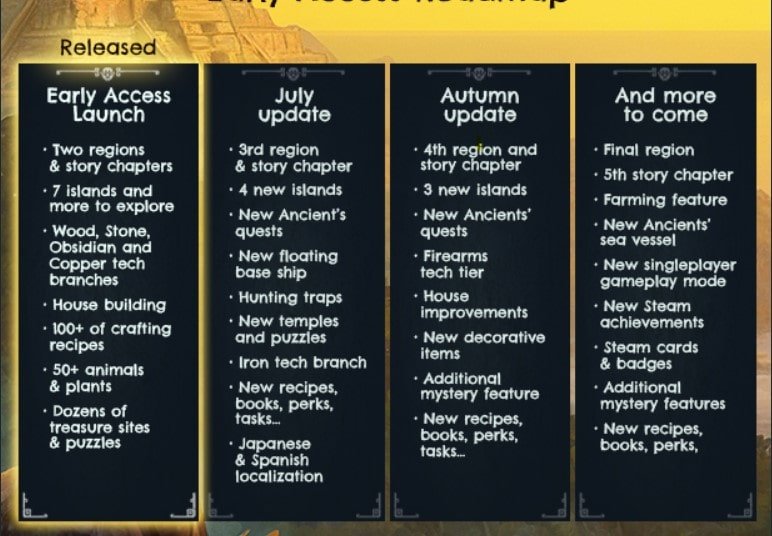 Future updates promise the final fifth region. Then there's the fifth story chapter. A farming feature will be added to the game with new Steam achievements as well. Just like the previous update, there will also be an additional mystery feature and recipes, books, perks, and such. Finally, the devs will introduce a new single-player gameplay mode for the players. The exact release dates of these updates are not yet disclosed.
The roadmap could be updated at any time if the devs start working on something that warrants such changes. Anyways, keep that DigiStatement tab open if you want to get to know about anything related to gaming.
Also read: Survival Fountain of Youth Third Person Perspective (TPP) Mode: Is It Available