Steelrising is the brand new souls like RPG game that everyone has been talking about and we can see why. The beautiful graphics, an engaging story, and souls like gameplay with newer mechanics take the cake and are innovative. The game has victorian esque vibes and a setting of the french revolution that matches well with the dark tone. French fans who enjoy the souls like games would surely want to experience the game in their own native tongue which raises the question- Is the french language available in the game? Continue reading the article to know more about Steelrising and if french language support is available.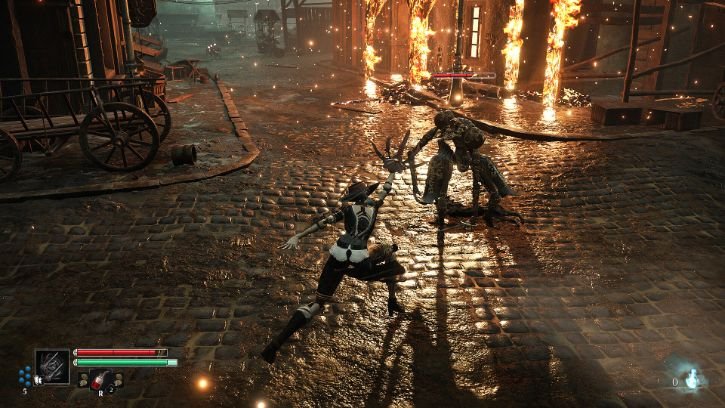 It is the latest iteration of a souls-like title that has themes of the fictional French Revolution and the story follows the setting. Given that Steelrising is made by french developers, people would naturally have a curiosity to hear what the game sounds like in the French language. As the general market inclines toward the western audience, English is a more preferable language. Having the ability to hear general dialogues in french does sound nice and contributes to the atmosphere, given that it's set in a fictional French Revolution setting. There's also the cost of hiring voice actors and it can be expensive. If the budget of the game exceeds, it can be a big problem for the studio as the cost goes into optimization and getting it to platforms. But, nevertheless, the french language support is something that must be present in this title.
Is there French language support in Steelrising?
Unfortunately, the answer is NO! The game doesn't feature french language support, which is sad. The people who speak french and who bought the game are furious that there's no french dub in the game despite the devs being french themselves.
Given that the game was just released, there might be language packs that devs will roll out in the future. It is expected that these language packs will include several other languages including French. Keep in mind that this is only an assumption on our part and you should take it with a grain of salt.
This concludes the article on Steelrising French Language Support and if is it available. We hope that you enjoyed reading this article. Stay tuned for more updates about Steelrising, news, guides, and more at Digistatement.