The Early Access version of Starship Troopers Extermination was launched on Steam on May 17, and with this, the game became the latest addition to the longstanding Starship Troopers series. Developed and published by Offworld Industries, Starship Troopers Extermination is a 16-player co-op FPS game. This means that players get to team up with 15 other players and try to complete the in-game missions and survive against the Arachnid empire. The game also offers a voice chat option, through which teammates can communicate and coordinate.
Evidently, this means that the chances of survival and completing the missions increase, right? As true as it may be, having a voice chat option also means that you're well within your chances of teaming up with that one annoying player who keeps screaming and swearing into the microphone. Well, in such situations, you must know how to mute such players in the game. If you don't, worry not, as this article features all details on the same.
As mentioned earlier, Starship Troopers Extermination offers a huge co-op setting where players can team up and play the game with their friends or randoms. Offworld Industries added the much-needed Ping feature in the game for players to communicate, along with the usual voice chat option. However, can you mute players when they get annoying or offensive? Surely you can, and we are here to shed light on the same.
How to mute players in Starship Troopers Extermination?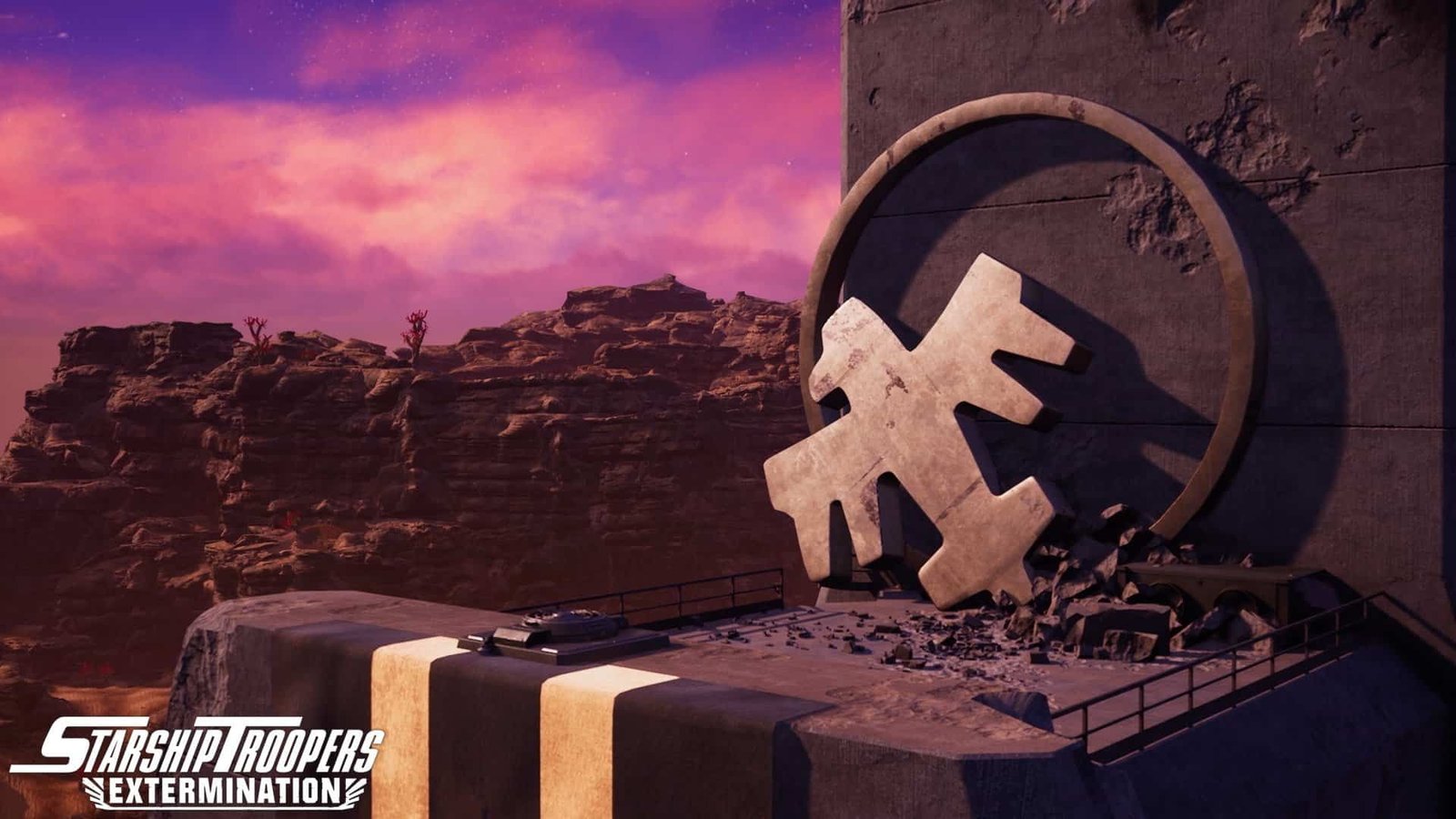 Players who purchased the Early Access version of Starship Troopers Extermination have reported their teammates being obnoxiously loud and lousy in the voice chats. From being annoying screamers to mouth-breathing on their microphones, we have found all kinds of complaints on the game's Steam discussion forum. With players failing to maintain the decorum of the VOIP, we tried to find out if it's possible to mute players in Starship Troopers Extermination. Well, it indeed is.
The easiest option if you want to mute your teammates is to turn off the voice chat option in the game's audio settings. This will automatically mute all of your teammates, and you can play the game without having to communicate with anyone if you don't want to.
But what if you do want to communicate with some while ignoring the lousy ones? The voice chat option is definitely one of the best features in a multiplayer co-op game, as it allows for better coordination and better gameplay. You can strategize with your more sensible teammates and try to complete your missions. However, to mute the annoying ones, what you can do is press "Z" on your keyboard to open the scoreboard menu. Here, you will find a volume icon on the left side, which you can then click on to mute the individual players if you want to.
With the Early Access version of Starship Troopers Extermination going live just a few days ago, there's so much more to unpack about the game. To find out more about Extermination, and all of your favorite games, stay tuned to DigiStatement.