Simulation games have always been the main attraction for many, with players spending countless hours managing their lives in such titles. While some players like farming sims like Farming Simulator, others are more inclined to life-sim games, including The Sims 4. If there is one game that has managed to gain a huge player base in the life-sim genre, it is none other than The Sims 4. Released back in 2014, the game still receives consistent updates and has been a cash cow for EA, its publisher. However, just like any game, this too comes with its own set of issues. Recently, players have been reporting an error where the in-game gallery fails to function normally. The issue hasn't been confined to the PC platform, as players on Xbox One and PS4 are facing similar problems. So, is there a fix for it? Continue reading to learn more.
The Gallery in Sims 4 is your primary source to share your creations with others and save them as per your wishes. You can even download the creations of other players and use them in your game via the gallery featured in The Sims 4. It is a huge marketplace that you can explore. Anyway, since the gallery is an essential feature in the game, any problem that affects its functioning can affect the player's experience. If your in-game gallery in Sims 4 is not working as intended or displays the "Unable To Go Online" error, here are some workarounds you can try.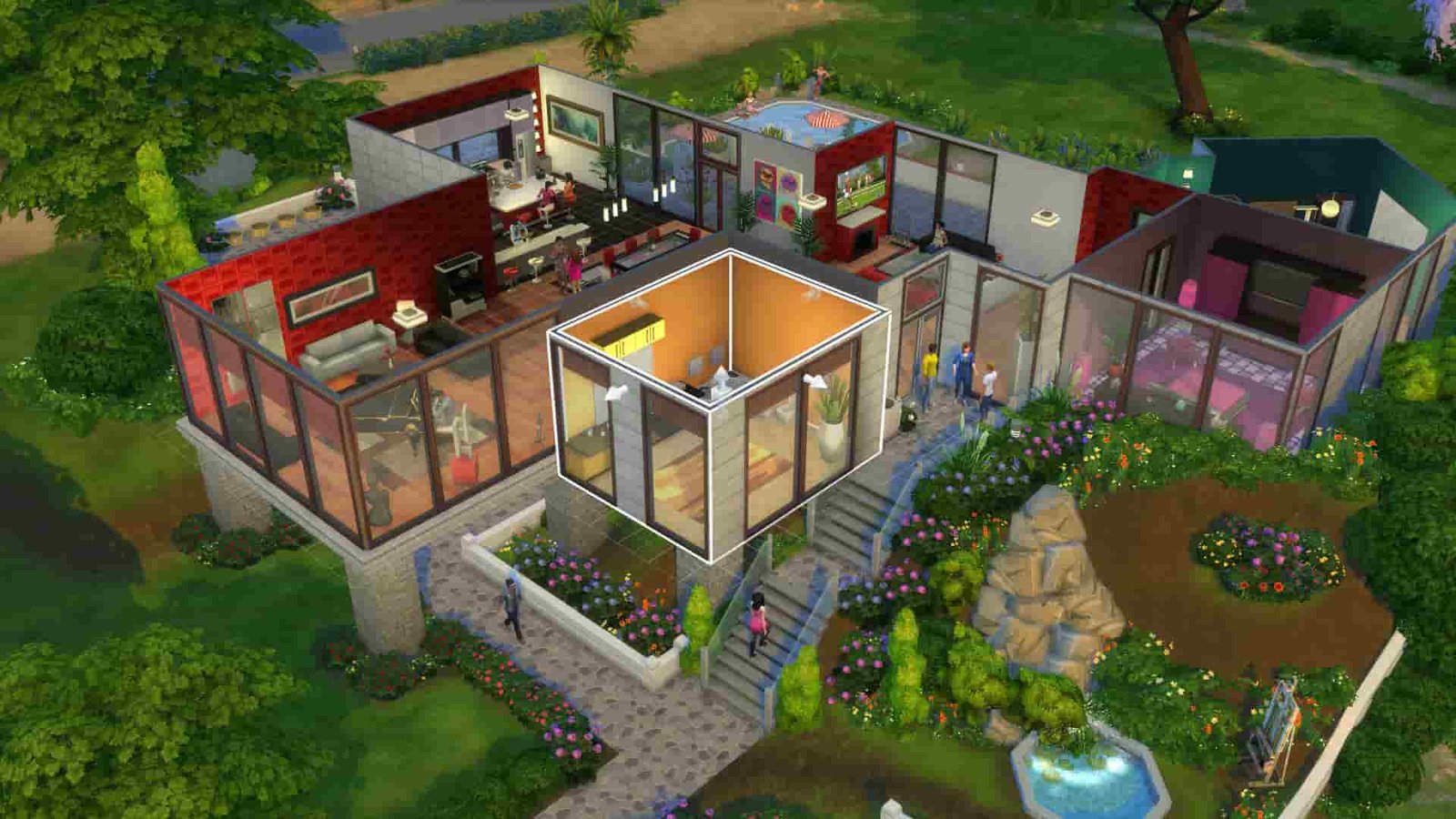 Sims 4 gallery not working on PC, Xbox & PS4 (2023): Fixes & Workarounds
While the issue has been reported to occur on PCs as well as consoles, there are no known workarounds to fix it on consoles as of now. However, if you are facing the problem on an Xbox or PS4 console, ensure that your internet connection is working fine and that the game is updated to its latest version. If the issue persists, make sure that the PSN or Xbox account you are using is not underage. If it is, then you will not be able to access the gallery features in The Sims 4. For PC players, we have a few potential workarounds that might fix the in-game gallery issue for good.
Move the Tray folder
The gallery in Sims 4 may fail to load if there are too many objects present in your library. So, to clear up some space, you need to either delete or move the Tray folder from the following directory: C:\Users\Usernamefolder\Documents\Electronic Arts\The Sims 4. After moving/deleting the Tray folder, try launching the game and check if the gallery loads up.
Add the game's files to your Windows Defender Exception List
If your antivirus program is blocking the game files, then this issue can occur. So, to fix this, head to the Virus and Threat Protection section in Windows settings and select the Manage Ransomware Protection option. Now, select the Allow an App through Controller Folder Access option and click on the Add an Allowed App option. After this, select the Browse All Apps option, and then add the following files as per the given path:
C:\Progam Files\Electronic Arts\EA Desktop\EA Desktop\EADesktop.exe
C:\Program Files (x86)\Origin\Origin.exe
C:\Program Files (x86)\Origin_Games\The Sims 4\Game\Bin\TS4_x64.exe
C:\Program Files (x86)Origin_Games\The Sims 4\Game\Bin_LE\TS4.exe
If you are using a third-party antivirus, make sure to add these files to its exception list as well. Once this is done, launch the game, and the gallery should load up.
Clear game cache
For this method, you need to delete the localthumbcache.package file found in the following directory: Documents > Electronic Arts > The Sims 4. After deleting the file, head to the store from where you downloaded the game, and then perform a file integrity check or repair on the game.
Delete Mods
Although mods are known to enhance the overall gameplay experience, they can sometimes create issues too. Especially if you have outdated mod files, the game fails to function properly, resulting in countless errors. So, head to this directory: C:\Users\Username\Documents\Electronic Arts\ The Sims 4, find the mods folder, and delete it. Or, you can head inside the mods folder and delete any recently added mods.
Check internet connection
Make sure that your internet connection is fast enough to load the gallery in Sims 4. If not, either use an ethernet cable for better connectivity or switch to a different connection.
Well, this brings us to the end of this guide. We hope that after trying these workarounds, the gallery in Sims 4 loads up. For more such guides, make sure to stay tuned to Digi Statement.