Bethesda's Starfield is flying closer to its full release with each passing hour. On September 6, 2023, Bethesda and RPG fans all over the world will finally get their hands on the game and start a new space-faring adventure. For many, the wait is excruciating, which is why getting early access to the game has been their primary choice. Now that players have already gotten their hands on Starfield, some are interested in knowing how to skip the intro and just jump right into the action. If you are looking for information on the same, continue reading.
Bethesda games have always been inherently long when it comes to intros. The same is happening right here with Starfield, if the early-access player testimonies are anything to go by. So, for certain players, it makes sense to simply skip it and start their in-game journey as soon as possible. So, here's our guide on how to do the same.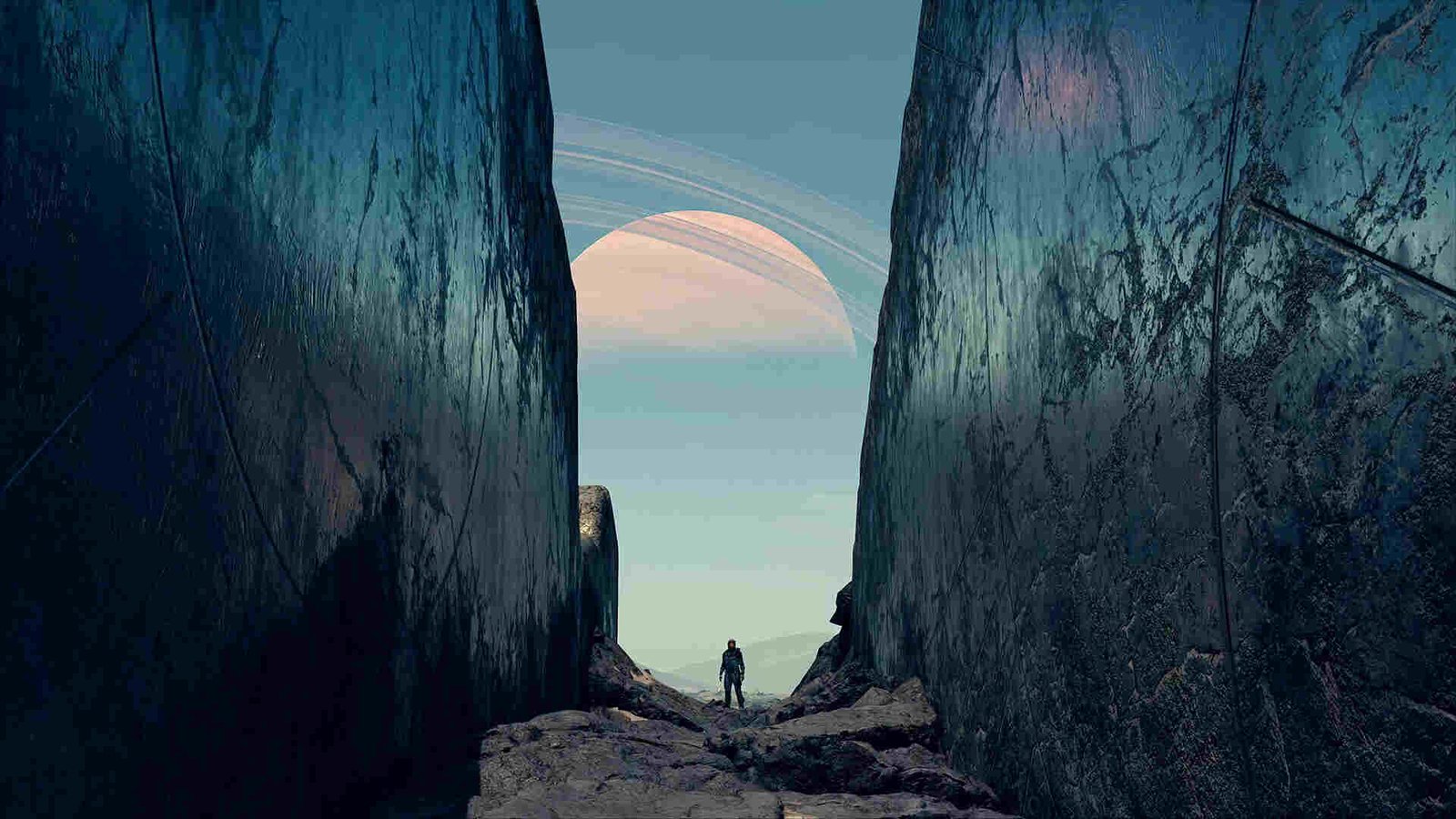 Starfield: How to skip Intro (Mods Link Included)
Officially, as in-game, Bethesda hasn't provided any feature or such that allows the player to skip the intro. While this is certainly disappointing news, don't worry too much because we have some amazing workarounds. However, there's one caveat. These workarounds can only be used by PC players. Sadly, Xbox users have to sit this one out.
Delete or Rename Video file
The first method is to either rename or delete a video file located in Starfield's game folder. Steam users can just go to the Steam Library, find Starfield, and right-click on it. Next, select Manage > Browse local files. Xbox App or GamePass players need to open the Xbox app and head to Installed. From there, click on Starfield and then the three dots. For the next step, simply select Manage > Files > Browse. If you've followed the steps correctly, you will now find yourself in the game's installation folder.
To finish this process, players need to open the Data folder and then the Videos folder. There, search for a file titled: BGS_LOGO_1080p_BinkVersion.bk2. Either delete this or rename it something else. Now, open the game, and the intro will no longer be there. Keep in mind that if you update the game or repair the game files, that video file will come back and you will have to redo the previous steps.
Create a new StarfieldCustom.ini file
If you want to avoid all that hassle, then we suggest you create a new configuration file. First, head over to the following directory: C:\Users\(Your Username)\Documents\My Games\Starfield. Once you are here, create a new .txt file and either type in or copy-paste the following:
[General]
sIntroSequence =
Save this newly created file as StarfieldCustom.ini and don't forget to select All files in the Save as type option. Now, you wouldn't see the intro sequence, and additionally, using this method will also skip in-game health warnings.
MODS
Don't worry, we haven't forgotten about mods. We promised mods, and we will give you mods. The "SKIP INTRO VIDEO VORTEX AND MANUAL INSTALLS" on Nexus Mods is a good one to use. If you are using Nexus Mod's Vortex Mod Manager, then you can use that to do an automatic install. However, if you want to go the old-school way, then simply download the mod and unzip it. Now, copy-paste and replace the extracted folder (Starfield) with the Starfield folder found in the game's installation directory: C:\Program Files (x86)\Steam\steamapps\common\Starfield\.
Besides this, the UNDELAYED LAUNCHING (SKIP INTRO SCREENS) mod also does the same thing with a few additions. This will skip all intro screens in-game along with hiding the Message of the Day, and moreover, it will make the interface run at 60 fps.
Lastly, there's one more mod that skips intros. The Cleanfield mod is also a decent choice. To use it, download and unzip it first. The newly extracted file has three contents inside: Data, Readme, and Starfieldcustom.ini. So, now, open Steam and head to the Library. From there, find and right-click on Starfield. Select Manage > Browse local files. Now, replace the game's data folder with the Cleanfield mod's data folder. A prompt will pop up asking if you want to "replace the file in the destination". Click on Yes. Anyway, before proceeding with this, you should read the readme file of the mod for better understanding.
That said, for more guides like how to dock with the space station in Starfield, make sure to follow DigiStatement. Also, read: Starfield Boost Pack Not Working Issue: How to Fix it?