On your adventure through the world of Starfield, you will encounter lots of major and minor factions. And it's natural that you would want to join them, either to learn more about that certain faction or to support their cause. Whatever the reason, joining the faction of choice is a goal for many space adventurers. But does the game allow you to join all of the factions?
Factions, especially in Bethesda RPGs, are a pretty famous thing. From the Brotherhood of Steel to the Stormcloaks, factions play an important part in their respective games. So, what about Starfield? Is the player allowed to join each and every faction in the game? Let's find out!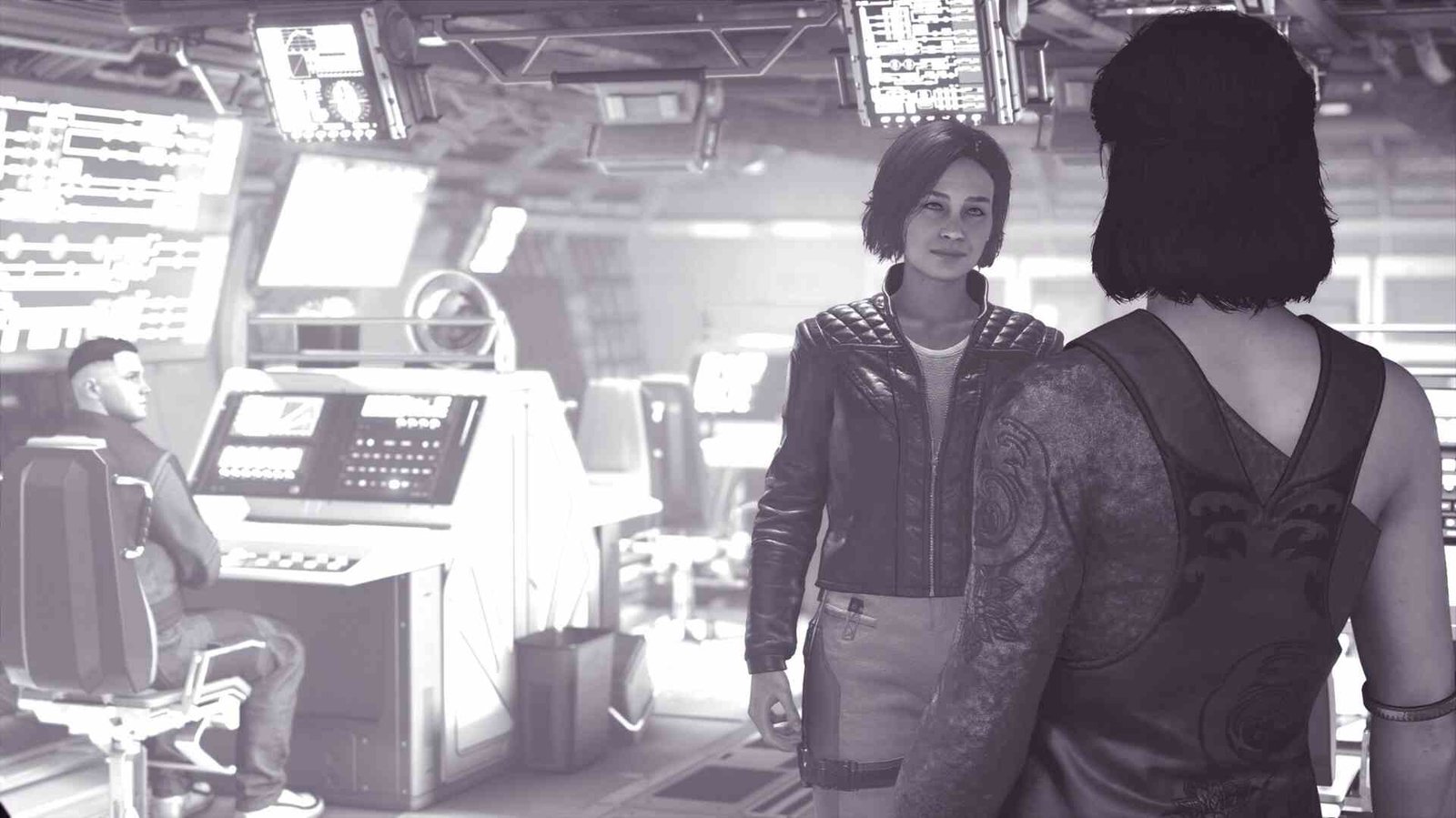 Can you join all factions in Starfield?
Yes, players can indeed join all major factions in Starfield. Right now, at the time of publishing this article, there are five major factions in the game. These are:
Crimson Fleet
UC Vanguard
Ryujin Industries
Constellation
Freestar Rangers
The game also has some minor factions, but those can't be joined. So focus only on these five major ones. If you want to join all of them simultaneously, you can do that too. Don't worry about any negative effects since there's no penalty regarding this. However, further down the line, things will start getting messier due to some faction's end goals. Now, if you are unaware of what to do to join the major factions, here's a quick rundown on that.
Factions in Starfield
Crimson Fleet
The Crimson Fleet, if you weren't already aware, is the pirate faction in this game. If you want to become a space pirate and hum space shanties, join the Crimson Fleet. You can start the process by initiating the "Deep Cover" quest. After this quest starts, the player will come into contact with the UC SysDef, who will then offer you a deal: join the Crimson Fleet and act as a double agent for them in exchange for your crimes getting overlooked. Accept the deal and infiltrate the target faction. Lastly, finish the Rook Meets King quest, following which you will meet the Crimson Fleet leader. Now, you are officially a part of the Crimson Fleet and a space pirate.
UC Vanguard
To join UC Vanguard, head straight for MAST Headquarters in New Atlantis. Once inside the headquarters, find Commander John Tuala and engage in a conversation with him. He will offer you an opportunity to join the UC Vanguard, and as such, you should accept the offer. Next, go to the Training Hall and register for the exam. This exam consists of two tests: Written and a Flight Test. Don't worry about the written one since you won't be taking it. Flight Test, however, needs to be taken.
The flight test is actually you trying to survive a wave of enemies. It's an endless wave, but you only need to survive wave three to pass the test. After you complete the test, go and meet with Tuala once again. He will then state the terms for joining the UC Vanguard, which you need to accept. Congratulations! You are now a part of UC Vanguard.
Ryujin Industries
Players who want to join the Ryujin Industries faction can start the process by going to the Commercial District in New Atlantis. Now, go to GalBank, and you will notice a red kiosk outside the bank. Approach it and interact with it to apply to join Ryujin Industries.
You are now halfway through the joining phase. The next step is to head to Neon on Volii Alpha. After landing there, walk straight to the end of the street, where you will find the Ryujin Industries building. Go inside and talk to the receptionist there. You will meet your new boss, Imelde, there.
Imelde will task you with picking up a coffee order, but a disgruntled former employee will ambush you at the counter. You can use whatever method you find appropriate to stop him. Killing him is also a choice. After stopping the former employee, meet with Imelde, and you will be promoted. Enjoy your time as a Ryujin Industries employee.
Constellation
Joining the Constellation is probably the easiest since the player character automatically joins the faction as it is part of the main story in Starfield. All you need to do is go to MAST District in New Atlantis and find the Lodge. Go ahead and interact with Sarah Morgan. She will then speak about artifacts and eventually induct you as a member of Constellation. Moreover, she will also join you for a short time during your space-faring adventures.
Freestar Rangers
Fly to Akila City on planet Akila. During your first arrival, the player will get to learn about a bank robbery. This is part of the Job Gone Wrong quest. Complete the quest and then speak with Marshal Daniel Blake, who will tell you to go to The Rock.
Once you are inside The Rock, find Emma Wilcox and initiate a conversation with her. Since you have already finished the Job Gone Wrong quest, the only thing you need to do to join the Freestar Rangers is complete a Ranger mission. Go to the terminal nearby and choose any mission there. These are all random, so yours will not match those of other players.
Finish your chosen mission and then talk with Emma, who will then introduce you to the Marshal. This will lead to your being informally inducted into the Freestar Rangers. To formally induct yourself, you need to complete one more mission with Emma. Complete that one, and you can call yourself a member of the Freestar Rangers faction. Additionally, Emma will now be available as a companion.
That said, now you know how to join all factions in Starfield. For more guides like this, make sure to follow DigiStatement daily. Also read: Starfield: How to change/alter weather