If you are one of those gamers who pre-purchased the premium edition of Starfield, you are probably enjoying the game in early access. Well, since it was recently released, you may not be familiar with the process of changing your character's name in the game. So, to aid you and other players like you, we have shared this guide that includes all the details of the process of changing/altering your character's name in Starfield.
The process may be a bit different for different games with some mechanics involved, like a name-changing card or some in-game currency or resources, but an option to change the name is usually available in most games. That being said, is this basic feature implemented in Starfield? And if so, how do you go about changing the name of your character? Well, let's find out!
Starfield: How to Change/Alter Name?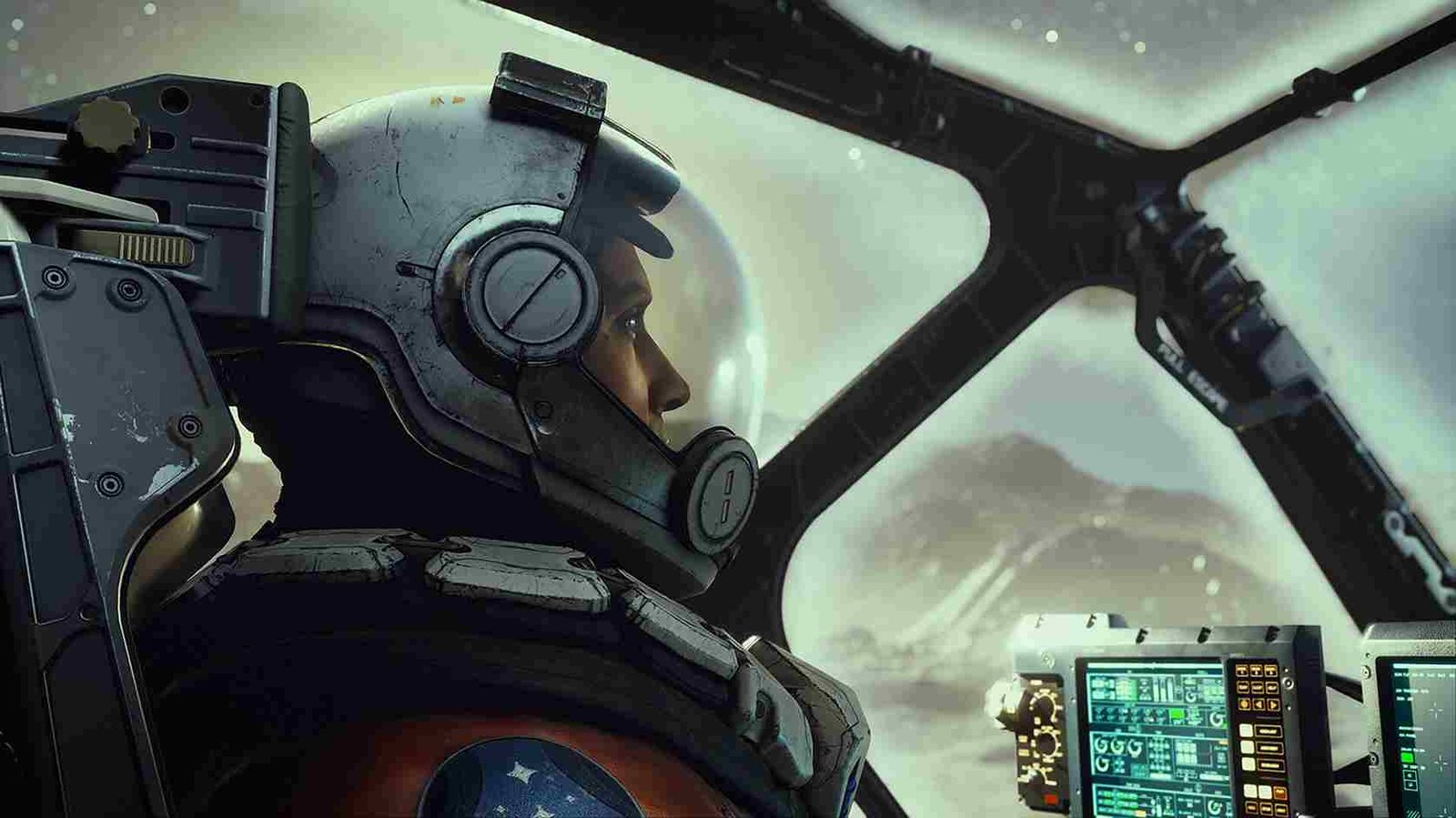 To change your character's name in Starfield, you'll utilize the same mechanics used for character customization. This can be done at special locations called 'Enhance Shops' scattered throughout the game's various cities. However, when you're just starting out, the Enhance Shop you'll have access to is in New Atlantis. To get there, take the transit train to the Commercial District of New Atlantis. Once you arrive, locate an NPC in the area who can assist with character modifications. If all of this is flying over your head, do not worry; just follow the steps given below and you will be able to change or alter the name of your character in no time.
First, make your way to the Commercial District in New Atlantis. You can do this by interacting with the transit car, and selecting the Commercial District as your destination.
When the cutscene ends, you will find yourself in the Commercial District. Here, you will have to look for the EnhanceShop. To find the Enhance Shop, just walk a few hundred meters straight and then take a left towards a small opening. Here, you will find the Enhance Shop.
In the Enhance shop, interact with the NPC named Warner Connell by clicking on them or using the appropriate button/key for interaction.
In the dialogue or interaction menu, you'll have to choose the first option that says, "Pay 500 credits; I'd like to make use of your services." And yes, if you didn't already know by now, to change the name of your character or for any customizations, you will have to spend 500 credits.
Once you select the first option, this will lead you to the customization menu. Here, you can customize various aspects of your character. You can change your face and other details if you wish.
Now, it is up to you if you want to customize your character's appearance. Whatever you wish to do, just remember to press the "Finish" button visible at the bottom left. This will pull up another menu to change your name, so go ahead and type in your desired new name.
After entering your new name, make sure to use the confirmation option provided in the menu to confirm the name change and save the changes when prompted. Exit the customization menu, and your character will now have the new name you chose.
And there you have it; that is how you can change your character's name and/or appearance in Starfield. Just make sure that you have the required credits to make those changes. Anyway, we hope this was helpful. For more gaming reads like this, make sure to follow DigiStatement. Read more: Starfield: How to disable Camera Shake