Beyond everything, what makes fans fall in love with a game is how well they enjoy its gameplay. And of course, what can elevate the gameplay experience more than a personalized approach? Keeping this in mind, most present-day game developers add enough customization features to their games to allow players to change the appearance of their characters, change the name of their profiles, and more. Bethesda Game Studios has followed the same direction with their latest action/RPG title, Starfield. With a wide range of customization options available in the game, it becomes important to know how to build your character according to your preferences. That said, in this guide, we have shared details on how to change appearance and pronouns in Starfield. So, continue reading.
If you're into space-themed RPG games, then you have to try Starfield, the latest game from Bethesda Game Studios. This latest action-packed RPG title is coming out on September 6th, 2023, for Microsoft Windows and Xbox Series X/S. However, even before the full release of the game, you can try it out on Early Access if you get the Premium Edition. Of course, this means a large group of fans have already purchased and started playing Starfield as we speak. So you start playing the game, reach the character creation window, create your character, and continue playing. But what if, after playing for a while, you feel like you have to change the appearance of your character and even the pronouns? Is this really possible in the game, or are they permanent?
How to Change Appearance & Pronouns in Starfield?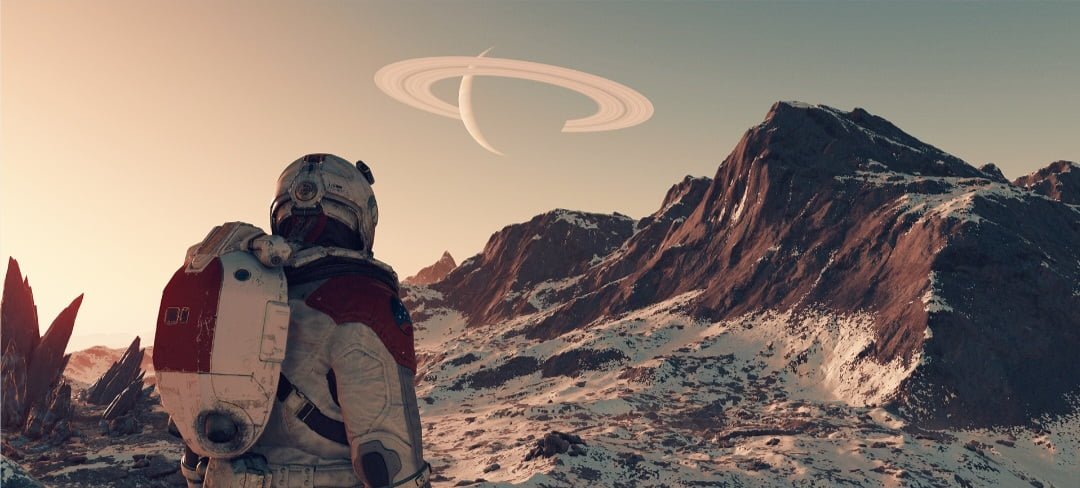 If you've already created your character in Starfield but want to make changes, then you're indeed in luck. Yes, it is possible in the game to change your character's appearance, name, and pronoun in the character customization window offered. For this, you'll have to visit any of the Enhance Stores/Shops present in the in-game world. The easiest way to access an Enhance Store is to visit the one located in the Commercial District of New Atlantis. However, even other major cities in the game will have such stores, and you will be able to visit these places to change the appearance and pronouns of your character.
Changing your appearance & pronouns in the store
Once you reach the Enhance Store, you can select the prompt that says you would like to spend 500 points to use the services. This would open the character customization window, which would let you change almost every aspect of your character. You can change your character's build, complexion, walk type, and more in this window. Once you've altered the appearance as you see fit, click on Finish, and it will open a new window. Here, you can type in the name of your choice and hit Enter. After this, you'll be able to locate the option to change your character's pronouns. The pronoun options available are as follows: He/Him, She/Her, and They/Them. Choose the option that suits you the best and select Confirm. And that's how you can change appearance and pronouns in Starfield.
So, this is all that we have on the character customization system in Starfield. Hopefully, you'll find this guide helpful in answering your queries. If you want to read more gaming-related guides, stay tuned to DigiStatement.