Bethesda's Starfield saw its official release on September 6th, 2023, for Windows and Xbox Series X/S. Receiving wide critical acclaim, it's now one of the best games of 2023, along with The Legend of Zelda: Tears of the Kingdom, Baldur's Gate 3, and Armored Core VI. However, like previous Bethesda titles, Starfield too suffers from a myriad of issues. This guide of ours will particularly focus on how to fix the Eyewitness Quest bug in the game.
Related to the United Colonies faction, in this quest, you are tasked with eliminating Terrormorphs. However, certain bugs are making this quest impossible to complete. One bug doesn't make the third Terrormorph spawn, and another one doesn't allow you to talk to the UC guards at the station. So, is there a fix for this? You will find all the details below.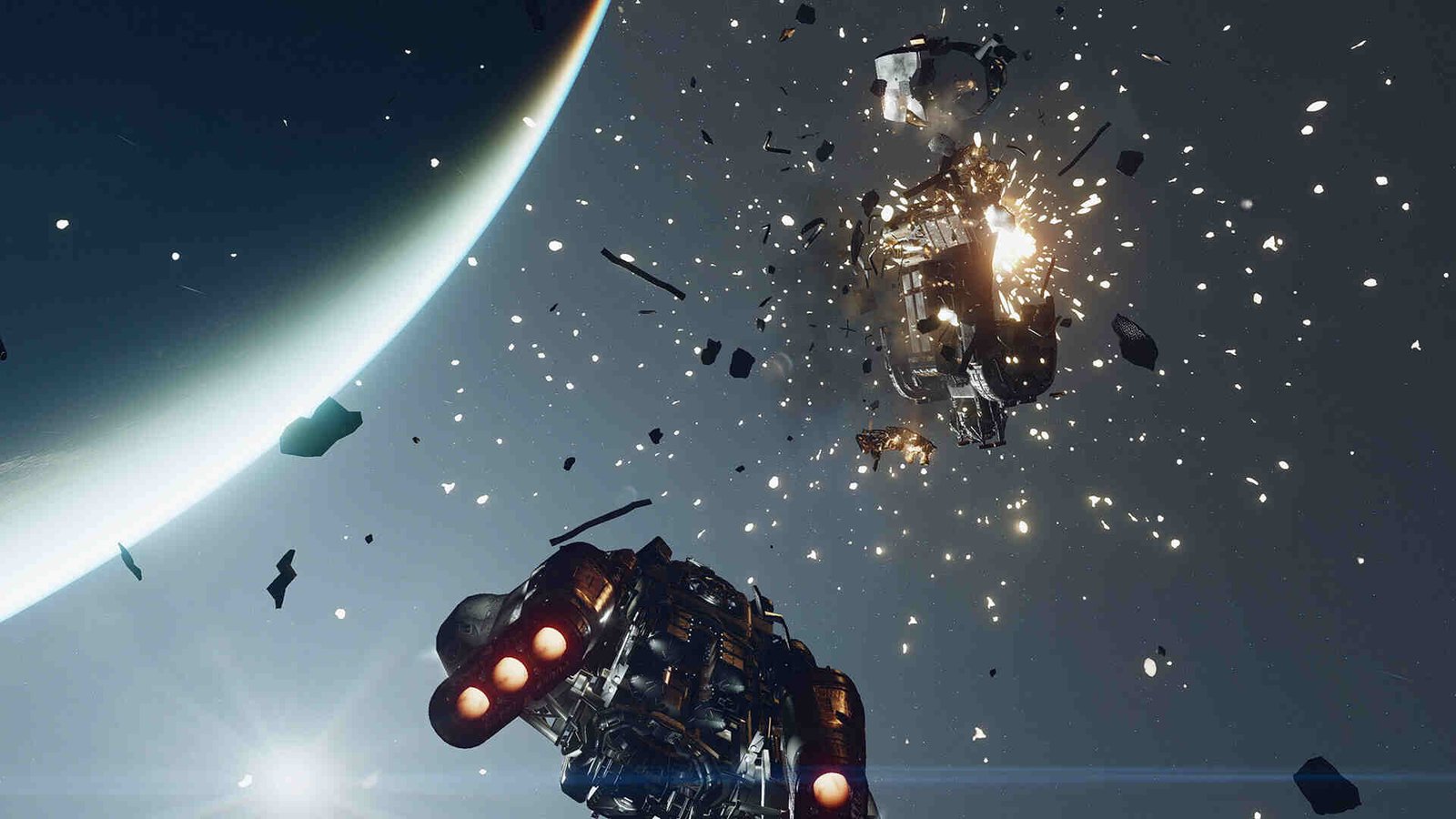 Starfield Eyewitness Quest Bug: Is there any fix yet
As of now, the workarounds mentioned below are the only way to resolve this bug. Try them out and see if any of them are effective in fixing the issue.
Check the surface map –
This is in relation to the bug where you are supposed to fight three Terrormorphs at the spaceport, but you get only two. Thanks to u/Sad-Election-6066, there's a workaround for this. Basically, what you need to do is check the surface map and go there. Next, head to the opposite corner of the spaceport from where your ship is located and jump the wall there. Keep following the marker. The third terramorph should now fall out of the sky and die.
Keep shooting the crazy people at the station –
As stated here, if the guards don't respond during this part of the quest stage, all you need to do is keep shooting those crazies using your EM weapon. Eventually, you will be able to talk to the UC guards there. Those crazy people aren't going to die, so don't worry about accidentally killing them.
Use console commands –
Console players can skip this workaround. Additionally, PC players should know that using the console command will disable achievements for your current run. Now, you can use this workaround to do quite a lot of things. But first, you need to open it by pressing the tilde (~) key. Next, thanks to this Steam Discussion post, you can type in the following commands as shown and get rid of the bugs affecting this quest:
If you want to advance the quest stage, enter: "setStage 002AAE8D 580".
To deal with the missing EM weapon bug, enter: "player.additem 0026D968".
To add ammo for the weapon, enter: "player.additem 002B558B 50". You can change the number to get whatever amount of ammo you want. If you want 200 ammo, type: "player.additem 002B558B 200".
Repair Starfield –
Players can also try repairing the game as a workaround. For this, what you need to do is open Steam and then head to Library. Next, find Starfield and right-click on it to select Properties > Installed Files > Verify integrity of game files. After the process is complete, restart your PC.
Fast travel to another area –
A common fix for most quest-related bugs in this game is to simply fast-travel to another place and then head back to the quest area. Try this and see if it helps in dealing with this bug.
Well, that's all we've got for now to fix the Eyewitness quest bug in Starfield. We do have guides on other Starfield-related content, like lockpicking and even how to get infinite money. If you find such content interesting, don't forget to bookmark DigiStatement. Also read: Starfield All That Money Can Buy Quest Bug: Is there any fix yet