In the world of online gaming, live streaming has become an integral part of the experience. It allows players to connect with their audiences, build a community, and share their passion with others. However, the new Star Wars Jedi Survivor game seems to have different plans. Xbox Series X/S players have reported a frustrating issue where the game doesn't allow live streaming. The error message pops up every time they try to broadcast the game, leaving them with no choice but to give up on sharing their gameplay with the world.
As the frustration grows, players are looking for a way to fix this issue, but is there a solution yet? In this article, we will explore the "This game doesn't allow live streaming" error in Star Wars Jedi Survivor on Xbox Series X/S, and dive into the possible reasons behind it. We will also look at the various workarounds and fixes players have tried so far, and see if they have yielded any results. So, if you are one of the many players struggling with this issue, keep reading to learn more.
Star Wars Jedi Survivor "This game doesn't allow live streaming" error on Xbox Series X/S Issue: Is there any fix yet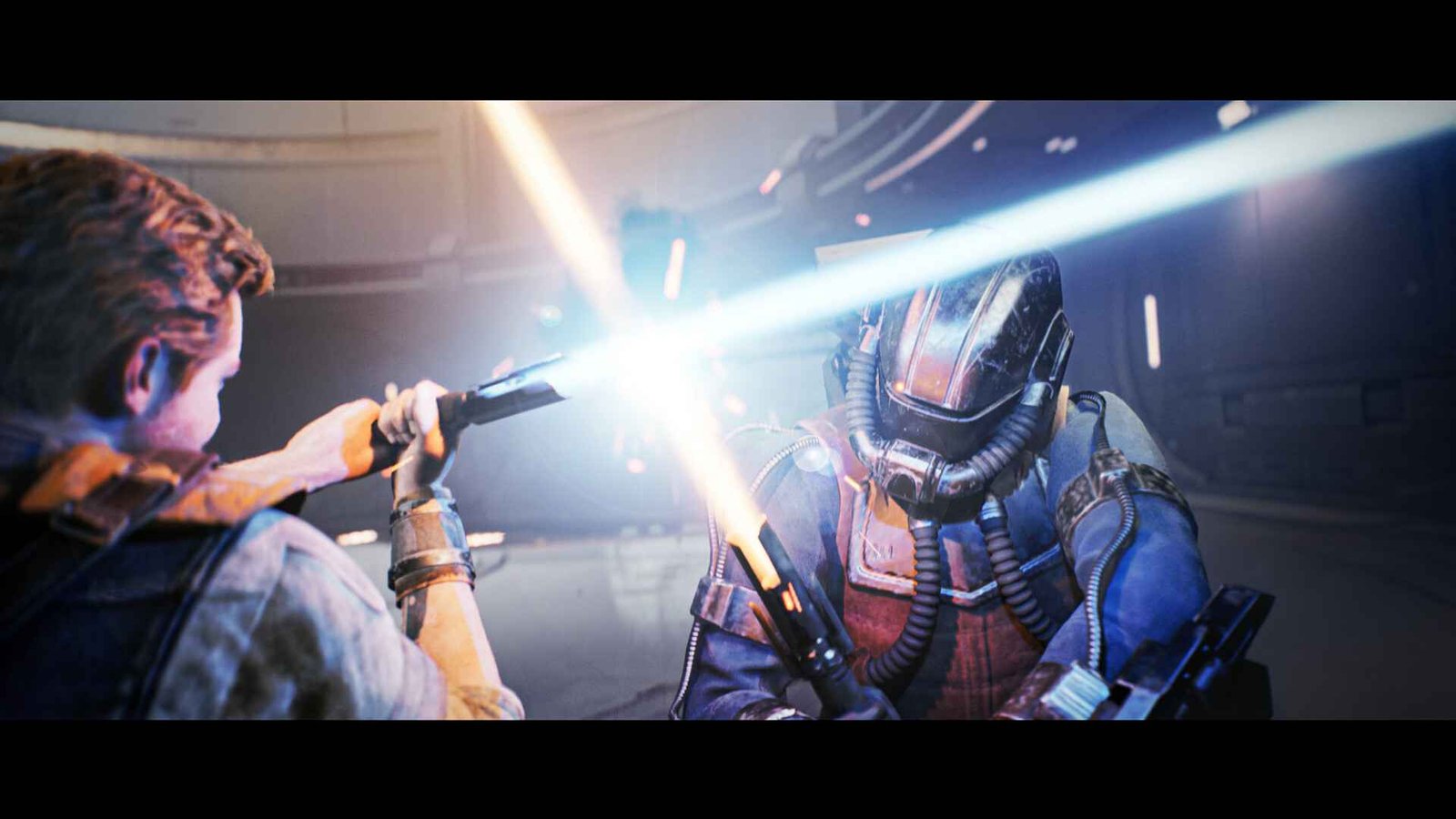 The Star Wars Jedi Survivor game has been a highly anticipated title for many players, promising an immersive gaming experience like no other. However, this error has caused a significant setback for Xbox Series X/S users who were eagerly looking forward to sharing their gameplay with their followers. It has been a major frustration for players who were looking forward to sharing their gameplay experiences with others. Fortunately, the issue caught the attention of the game developers who have confirmed that they have fixed this bug. This can be seen on the EA support page where players posted about the problems. The devs responded by saying,
"A hopeful fix has been pushed to resolve the issue some folks were experiencing with live streaming being unavailable on Xbox. Please attempt to go live and let us know if you hit any further errors."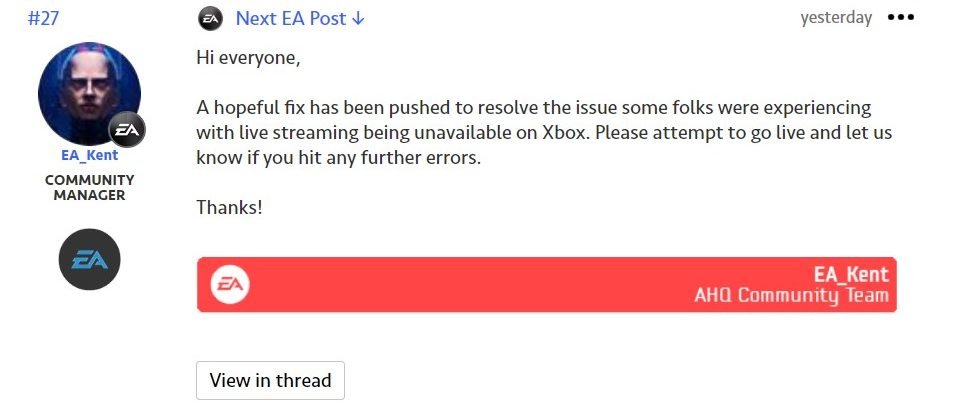 Players have already started reporting that they are no longer facing the issue. However, if you are still experiencing the error, you can try some of the potential workarounds-
While the recent fix from the developers has brought much-needed relief to many players who were facing the error on Xbox Series X/S, some players may still be experiencing the issue. If you are one of those players who are still facing the problem despite the fix, don't worry, we've got you covered. We have listed some workarounds that you can try to resolve the issue and get back to streaming your game seamlessly.
Update the Game: Check if there are any available updates for the game and download them. This may fix any issues that are causing the error.
Reinstall the Game: Uninstall the game completely and then reinstall it. This may help fix any installation-related issues that are causing the error.
Contact Support: If the above workarounds don't work, contact EA support for further assistance.
Anyways, that is all the information we have. We hope this article was informative. For more reads like this, make sure to stay connected to Digistatement. And before you leave, click here to learn how to fix the Not Launching, & Crashing Issues in Star Wars Jedi Survivor.