The live audio experience market has taken the internet by storm. Spotify very recently launched its new app called Greenroom. It is a live audio experience app. Anyone using this app can join any group hosted, and talk. It is a great app for podcast lovers. This app connects like-minded individuals across the globe. Spotify has also promised to continuously evolve and provide its users with the latest features. User satisfaction is a top priority to them.
However, users might also want to delete their account on the Spotify Greenroom app for various reasons. The user may not like the user experience provided by the app. It is completely a matter of choice. Spotify Greenroom app is, however, a completely safe and secure app to browse. Spotify has also provided a few options to report a room/profile, report a particular user, or also report copyright infringement.
Report a user. To report a user, first, tap the profile icon of the user. Then, tap the flag icon on the top right corner. Select Block. Follow all instructions and tap OK.
Report a room. To report a room, first, tap the profile icon of the room's host. Then, tap the flag icon on the top right corner. Follow all the instructions and then tap Report.
Report a copyright infringement. To report any legal issues or copyright infringement, send an email with all details to

[email protected]
In case the user still wants to delete or deactivate their account, we are here to help you with the steps.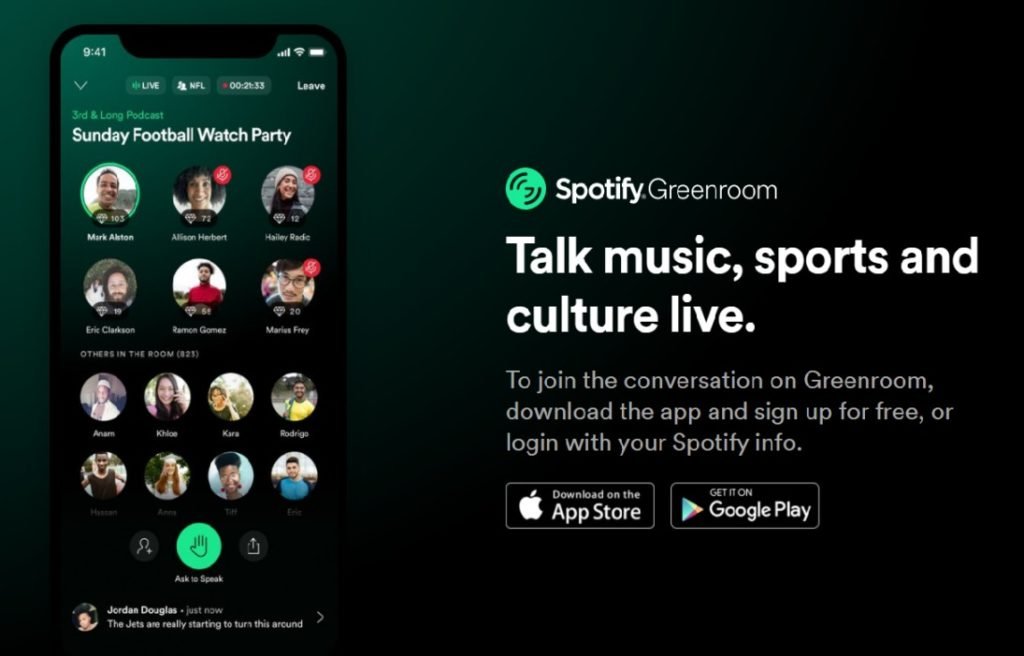 How to delete/deactivate your account on the Spotify Greenroom app
Currently, the app does not provide a one-click solution to deleting or deactivating an account. There are two ways users can try to do the same:
Contact customer support. Spotify has provided fully equipped, and dedicated customer support for its Greenroom app users. The customer support is only available in English. Contact the customer support by emailing them at

[email protected]

Sign out and delete the app. The most simple way to avoid app use is to sign out and uninstall it.
The Spotify Greenroom app is a great way to connect with people through voice. It is a fun app to use and a good way to make new friends too. However, some users may not be comfortable with it, and it is okay to not use an app.