Splitgate is a game developed and published by a comparatively smaller game studio 1047 games.
The creators of the game were heavily inspired by the PVP action players experienced in games such as Halo 3 and Halo 2 however Splitgate came with some extra ingredients to make combat a bit more interesting and would require expertise rather than just simply point and click shooter.
The game had implemented portals and jetpacks, these additions gave players a new experience, one which they didn't realize they needed. It has also been advertised by the creators as a game where "halo meets portal"
Splitgate was released on the 24th of May 2019 on PC for free to play on Steam, the game has since then received over 10 million dollars in funding for its development, released on consoles on the 27th of July, and enabled cross-platform play however it is still in its beta version.
It has multiple game modes inspired by Halo 2 and Halo 3 to keep up with the initial vision of the game.
What is a Splitgate referral code?
With the sudden influx of players, Splitgate had a referral code option setup that would allow new players to add referral codes of friends and receive in-game currency rewards. similarly, players can get others to use their code and also get in-game currency as a reward and some unlockable items through a referral pass which has five tiers to it and you unlock each tier with each person who uses your referral code.
However only players under XP level 10 can use a referral code, players above XP level 10 cannot do so but can still give their referral code to a player under XP level 10.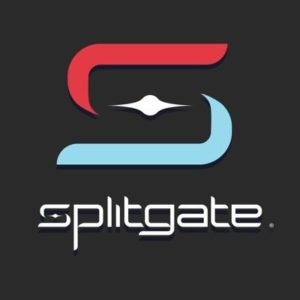 How do you get a Referral code?
To find your Splitgate Referral code is quite easy, we have listed the steps below.
At the bottom left side of your screen click on the button "Reward center"
A screen shall popup, on the left side select "Refer a friend"
Once selected you will see "Your Referral Code" at the bottom of the screen, that is your code which you can get friends or other players to use.
Similarly, you can use someone else's code if you are below XP level 10 by adding the code in the text box named "Who Referred you?"
If you are unsure of your XP level then go back to your menu screen, click the top left corner banner with your in-game name
then below the picture of your character, once again click on the banner with your name, you will be shown your XP level on the right side of your screen.
You can find referral codes posted by other users from the discussion tab on steam, a link to it is here
Once again reminding players that if you are below XP level 10 you can give and use referral codes but If you are above XP level 10 you can only give your referral code.