Splitgate like most first-person shooter games has its experience and run-ins with players using a variety of hacks and cheats in an attempt to progress faster than others in the game.
Cheats such as speed hacks, aimbots, and so on are fairly common to arrive in first-person shooters, however, the developers have been banning and preventing ways through which these cheats can be installed or used in the game.
The developers actively ban players suspected of using 3rd party software which go against the rules of the game, for instance, queue skipping software was being used which added to the problem of a long queue time, this led the developers to take servers down for an extra hour to simply ban players.
What is Splitgate?
Splitgate is a first-person shooter game whose mechanics are drawn from Halo and Portal, adding jetpacks and portals to give it a unique experience that is not available with any other free shooter game as of now.
Splitgate release its Beta version on PC through steam on May 24, 2019, and for Console on July 27, 2021.
The game consists of crossplay between platforms if you wish to play with a controller on PC, then read our guide here on how you can enable that.
The game has raised close to 10 million dollars for its development.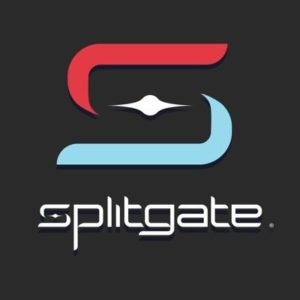 Does Splitgate have cheat codes?
If we are asking whether Splitgate has cheat codes like the GTA series has had, where you can activate a cheat by typing something out or through a combination on the controller then Splitgate definitely does not have any cheat codes.
Splitgate being a competitive first-person shooter game cannot have any cheat codes as that would defeat the purpose of the game.
However as mentioned earlier, Splitgate like most first-person shooters does have its encounters with cheats such as aimbot, speed hacks, and wallhacks but these hacks and cheats are also being restrained by the developers of the game.