Fellow hunters, We hope you are doing good. So did you read chapter 107 yet? If not, worry not we will talk about it down below. This chapter introduces all current overpowered characters. Coming to the spoilers
Solo Leveling Chapter 108 Spoilers –
The chapter's curtain raises with the mention of the extermination of ants. It took about 2 days as mentioned in the chapter. Then we see that at the bay of China, the Chinese Admiral stopping his soldiers from fighting saying "the hero" will take care. We see a long-haired dude with two crescent long swords. This guy is probably Liu Zhigang ( Chinese treasure: national hunter). And his aura was as powerful as Jin Woo probably. He just slashes the remaining ants without moving a sweat. He also mentions about the ant king and Jin Woo. It is unclear who will win if these two would battle?
Next, we see Thomas Andre as mentioned in the previous articles. Nearly looking like a behemoth ( he sure does a lot of workouts) casually laying on the sofa. And it looks like he is a damn villain as he plotting against Jin Woo for killing Hwang Dong-Suk ( Remember where Jin Ho was introduced). Hwang's younger brother is the proclaimed traitor – S rank hunter who left Korea. A fight between Thomas Andre and Jin Woo is surely expected.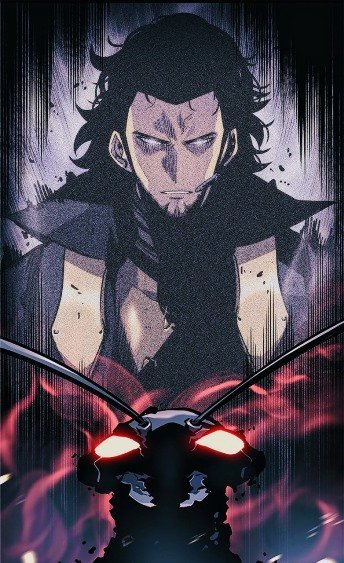 Then, we see an exploratory team of Korea searching in the barren Jeju island. And surprisingly they encountered two strange creatures popping out of nowhere. They both were speaking the language of the gods. One was like Whis ( Blue elf-like guy) and another one was pretty huge more like a full-sized bear with muscles of Thomas Andre. The elf guy snaps and puts a spell on everyone making them go to sleep. Then they both started talking about different people. They mentioned about a human residing in there ( Korea mostly). And a woman who is afraid of insects. And most importantly they said it's "his power" that is helping humans.
It is quite clear that they were mentioning about Jin Woo and his system powers. So who are they? And does Jin Woo's powers actually came from the creature these people were referring too? After their discussion, they just vanished as they came. This may be a prequel for a great arc having more intense fights.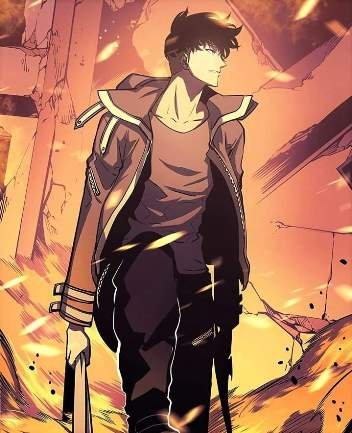 Solo Leveling Chapter 108 Release Date –
Until then stay tuned hunters. Do mention your theories in the comments below. Chapter 108 is expected to release on 5th March. Till then, stay tuned, as we will be posting updated spoilers for the upcoming chapter.
Where to read Solo Leveling Chapter 108 Spoilers –
We request fellow hunters to read from official sources if possible. This will be helpful for our beloved artists who are tirelessly working hard to deliver such great content. You can read from jaiminisbox.com/ The official Korean manhwa is available at Kakaopage.
---
[Update – March 2]
We have just posted a new article with fresh and updated content. Check it out. Just visit the link mentioned below to read it now.
---
---
Note: We at DigiStatement, do not support any kind of illegal source for accessing copyright content by any means. Thus, we request our readers to read Manga and watch Anime from the official website only.