Sniper Elite 5 is a different type of action shooter that offers a fresh breath of tactical action game with stealth. Tired of regular TPS games? No problem, you can switch up a few things like your approach to missions, flanking, or using stealth to get past the enemy's outpost. Sniper Elite 3 received massive praise for its gameplay, visuals, and engaging story, but gets held back by various bugs. If you own the PC version of the game and are having issues like crashing and not launching, our article will help you with that. Continue reading the article to know how to fix crashes and launch issues in Sniper Elite 5.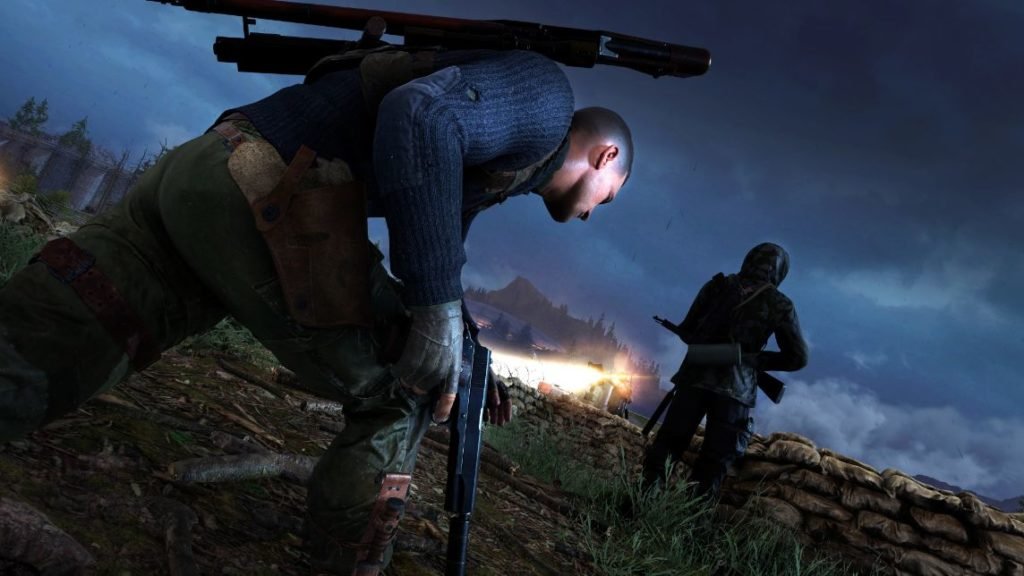 Sniper Elite 5 once again throws players into the shoes of the elite marksman Karl Fairburne who has to uncover Project Kraken. Compared to the previous entry, it offers a much more refined sniping mechanic and kill cam that makes your shots look brutal. The level design is also impeccable where you can have many vantage points to assassinate your target. To make it as accurately realistic as possible, devs have captured many real-life locations using photogrammetry. Every mission is tailored very well and provide players with more than one way to infiltrate, secure extraction point, and eliminate their targets. The game also offers in-depth gun customization where you can modify its appearance, barrels, magazines, stocks, and different ammo types.
How to fix crashes and game not launching in Sniper Elite 5?
If you're having trouble playing Sniper Elite 5 and are fed up with constant crashes and other issues, the fixes mentioned here will help you solve them. Without further ado, let's get into the workarounds and fixes for crashing and not launching issues in Sniper Elite 5.
Update Windows
1) Right-click on the start menu icon and click on "Settings".
2) In the Settings window, click on "Update and Security" and then click on the "Check for Updates" button
3) It will scan for any available updates and install them.
Update GPU drivers
Outdated drivers can cause many issues in the latest AAA games like crashing, and not launching. Downloading and installing the latest drivers can fix that. Head to the official website of NVIDIA and AMD and download the latest GPU drivers for your specific GPU from there. If you're not sure which GPU you have, press the Windows key + R and type "dxdiag". Click on Display and you'll see your graphics card details.
Run Sniper Elite 5 as Administrator
1) Head to the location where you have installed Sniper Elite 5. You can do so by right-clicking on the game's icon and clicking "Open File Location".
2) In the game folder, look for the Launcher folder and you'll see the Sniperelite5.exe file. Right-click on it and select "Properties".
3) Click on the Compatibility tab and tick "Run this program as an Administrator". Click on "Apply" and then "Ok".
4) Now, launch the game.
Change Power Plan
1) Right-click on the Start menu icon and select "Power Options".
2) Click on "Additional power settings" under the Related Settings.
3) Select the "High Performance" option and then launch the game and see if you're having issues.
4) Also make sure to remove overclocking settings if you have overclocked your GPU just in case and start the game.
Disable third-party security software
If you're having problems with starting Sniper Elite 5, then your antivirus might be the culprit. Try disabling it and running the game. There's also the option of adding it to the exception list. Once you've done all that, try launching the game.
Disable Windows Firewall
If you have no antivirus installed and still are unable to play Sniper Elite 5, then the Windows Firewall might be preventing access. To fix this issue, follow the steps mentioned below.
1) Click on the start menu and type "Windows Defender Firewall" and open it.
2) Click on "Allow an app or feature through windows defender firewall" on the left side of the window.
3) Select anywhere in the list and press S. You'll see Sniper Elite 5 in it. If it doesn't, then you need to add it. Click on "Change Settings" and "Allow another app". Go to the directory where the game is installed and add the game file.
4) After that, tick the "Private" and "Public" options and press "Ok".
5) Launch Sniper Elite 5 and see if you're able to play the game normally.
Run Disk Cleanup
1) Open the start menu and type Disk Cleanup in the search box and open it.
2) Select C:/ drive and press "Ok".
3) Select everything that you're happy with deleting and press "Ok" once again to perform disk cleanup.
4) It'll ask for confirmation, select "Delete Files" and that's it, the files will be deleted. After this, try launching the game.
Repair game files via Windows Settings
You need to start the launcher where you own the game like the Xbox app, and you need to change a few settings.
1) Right-click on the start menu icon and click on "Apps and Feature".
2) Type "Sniper Elite 5" select the game from the search list and go to "Advanced Option".
3) Scroll down until you see the "Repair" button and click on it. This will repair all the corrupted files the game has.
Repair game files via Steam
1) If you bought the game from Steam, find it in the list on the left side of your Steam library.
2) Right Click on Sniper Elite 5 and click on "Properties". Make sure that you don't have anything in the launch options.
3) Click on the Local Files and click on "Verify Integrity of game files". This will repair any files that might have been corrupted during installation.
Repair game files using via Epic Games Launcher
1) Open the Epic Games launcher and select your profile icon on the right side and click on "Settings".
2) Scroll down until you locate Sniper Elite 5 and make sure "Additional Command Line Arguments" isn't selected.
3) Look for the game in the library and click on three dots beneath it and click "Verify"
4) Let the repair complete and once it's finished, you can launch Sniper Elite 5 and the issues will no longer trouble you.
This concludes the article on how to fix Sniper Elite 5 crashing and not launching issue on PC. We hope that you enjoyed reading this article. Stay tuned for more updates about the latest games, news, guides, and more at Digistatement.