Smalland Survive the Wilds is a game that has managed to garner a lot of attention in the gaming community with its unique take on survival and exploration. The game takes place in a miniature world where players are shrunk down to the size of an ant and must navigate through a dangerous wilderness full of predators and other hazards. With its charming visuals and intuitive gameplay mechanics, Smalland is quickly garnering a lot of positive reviews. The addition of Co-op play has only helped the popularity of the game as players can team up with their friends and head out to explore the world of Smalland. However, there seems to have been some problem regarding this multiplayer aspect of the game as many players have reported an issue where the multiplayer game mode stopped working for them. In this post, we will go over this and see if there is any fix available for this error.
Many players have reported experiencing issues while attempting to play Smalland Survive the Wilds with their friends. The multiplayer issue does not let the players launch a server and connect with other players. When attempting to join a friend's server, some players have reported being stuck on the loading screen before being returned to the main menu. Similarly, when hosting their own server, players are unable to connect and experience the same issue. Now if you are someone who is being plagued by this issue, then you have landed on the right page. Keep reading for a fix.
Smalland Survive the Wilds Multiplayer Not Working Issue: Is there any fix yet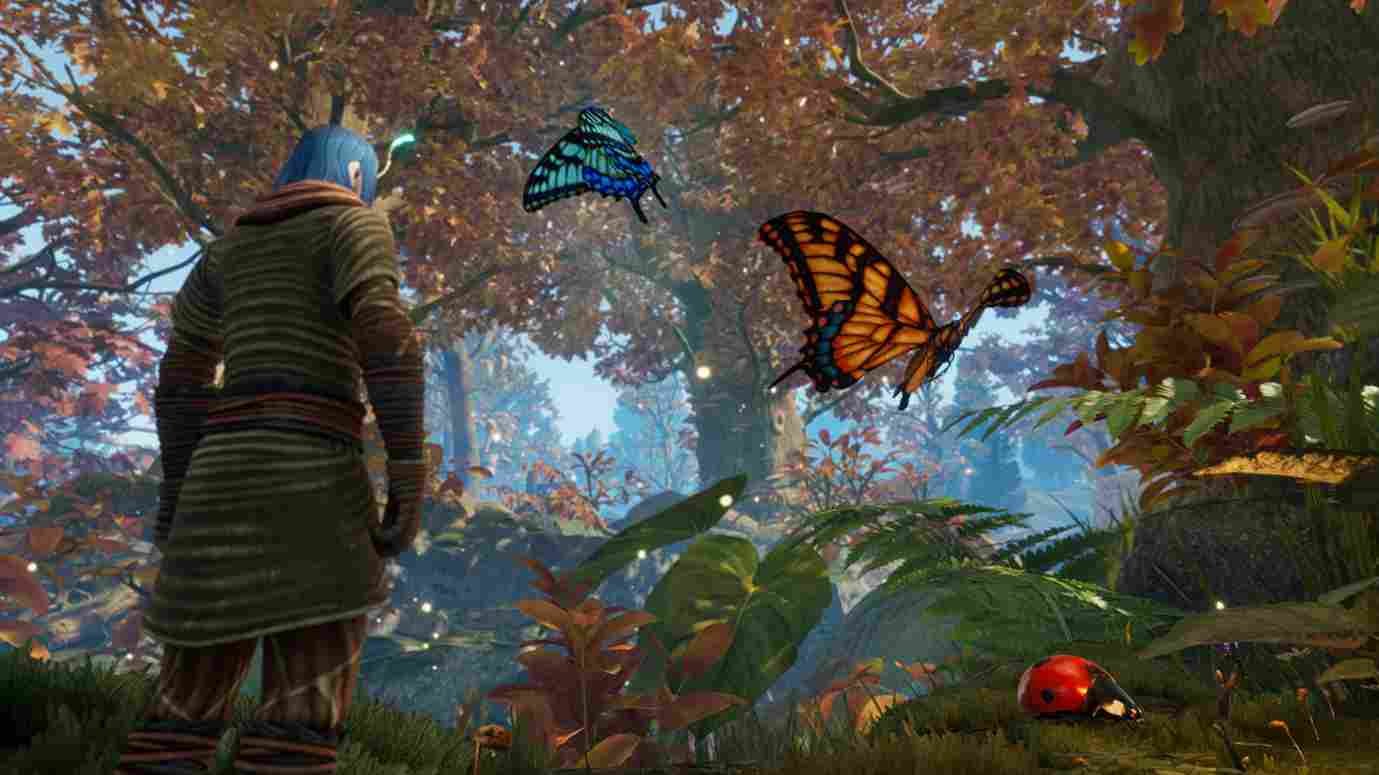 As of writing this article, there is no official fix for the error that some Smalland Survive the Wilds players have been facing. The developers have not yet recognized the issue either. It is important to note that multiplayer was working without issues before the recent update, and many players have confirmed that they only started experiencing this problem after the update. It seems that something may have gone wrong with the game itself, and a fix from the developer's end is necessary to address this issue. Since the game is still in the early access phase, it is likely that the developers will soon take a closer look at this issue and fix it. However, this is currently just speculation, and players will have to wait for an official announcement from the developers.
Until an official fix is released for this error, players can try some workarounds to try and get the multiplayer mode working again. Please note that these are just potential fixes and may or may not solve the issue for you. However, they are surely worth a shot. The methods and steps for each have been given below, check them out!
Verify game files:
Open Steam and navigate to your game library.
Right-click on Smalland Survive the Wilds and select "Properties".
Go to the "Local Files" tab and click on "Verify Integrity of Game Files".
Wait for the process to complete and try launching the game again to see if this solves the problem
Check your router and use a wired connection
Restart your router and modem.
Ensure that your router's firmware is up to date.
Disconnect your Wi-Fi connection and turn off your PC's Wi-Fi.
Connect your PC to your router using an Ethernet cable.
Restart your PC and router.
Launch the game and try connecting to the multiplayer server again.
Changing the time and date
For some odd reason, by changing the date and time settings manually on their systems, some players were able to successfully join the game again. While it's not entirely clear what caused the issue, it's possible that the game's server or your device's system clock was confused by the changed date and time, and resetting them back to their correct values may help to resolve the issue for you as well. So, give this method a try.
Reinstall the game
If none of the above-mentioned fixes worked, then the only thing left to do is uninstall the game completely and then install it again. Hopefully, a fresh copy of the game will resolve the multiplayer issue. Finally, with a lot of players reporting this error, we can only hope that the developers will soon release a patch to resolve this issue, but until then, players will need to rely on these potential workarounds and keep an eye out for any news or updates from the developers. We will be updating our readers on any fixes so make sure you check Digistatement regularly and while you are here, click here to know more about the Early Access roadmap details of the game.