Slime Rancher is a unique first-person life-simulation game. It is a very unique take on both a first-person game as well as a life-simulation game. Likewise, Slime Rancher is an open-world game with free exploration. As the name, Slime Rancher suggests, it is a type of game where players take care of slimes. The game is from an indie developer studio, Monomi Park. With most modern games being largely multiplayer games, many fans are wondering about such a mode in this game. This article is regarding Slime Rancher Multiplayer Mode and if it is available or not.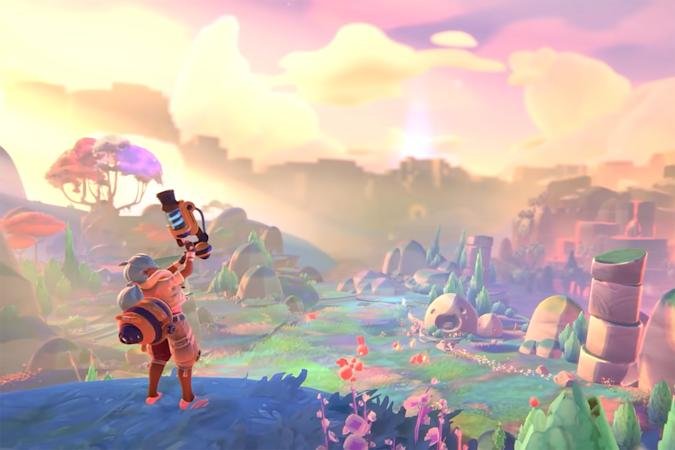 Slime Rancher Multiplayer Mode: Is it available?
The short answer is NO. A multiplayer mode is officially unavailable in Slime Rancher. Slime Rancher is an indie game by a small development company. Therefore, it is a game with a limited development team, unlike most games. A big development team is necessary for the development of a proper multiplayer game. Thus, it is unsurprising that Slime Rancher is a wholly single-player experience, at least officially.
According to a blog post from a developer, "Slime Rancher was designed to be a single-player experience, and adding in multiplayer functionality would require a massive overhaul in how we originally built the game, assuming it is even possible!". Although this is true in an official capacity, there is actually a multiplayer mod for the game. It is in an early stage of development but you can give it a try.
Multiplayer Mod for Slime Rancher
You can get the multiplayer mode mod for Slime Rancher by going to this link here. This mod adds local as well as remote co-op multiplayer modes to the game. Thus, making it possible for you to play the game with friends. However, do note that this mod is still in early development. This means that certain bugs, as well as crashes, are to be expected. Likewise, you can also go to the discord server here to check out more details about the mod.
This article was regarding Slime Rancher multiplayer mode and whether it is available or not. You can read another article on the game here.