If you've watched cartoons, you might have seen cute wiggly creatures called Slimes and Slime Rancher 2 features plenty of it. Made by Monomi Park, it serves as a sequel to the original game and further improves the experience. In the beautiful and colorful world, you can see all sorts of slimes including aquatic, cotton slimes, and more, and expand your conservatory. It is in early access, which means that the game is not completed and requires optimizations. People reported that they're having a hard time getting it to a playable state, that's where this article comes in. If you've bought the game and experiencing performance issues, we'll help you fix them. Continue reading the article to know about Slime Rancher 2 and how to fix the lag.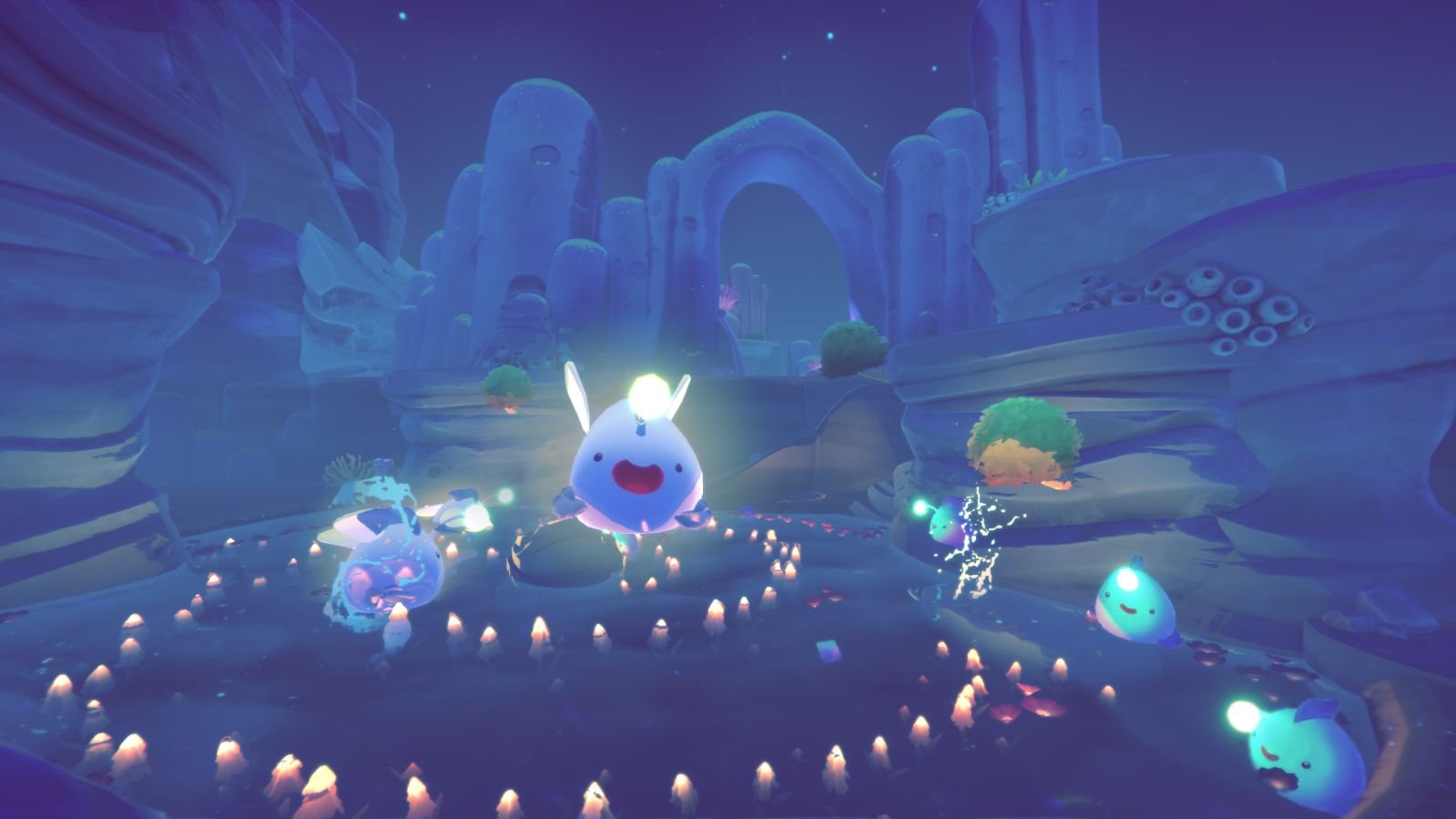 Slime Rancher 2 continues the adventures of Beatrix LeBeau, the protagonist of the first game. She sets out on a journey through the slime sea to Rainbow Island where all sorts of mysteries await her. The island is filled with unknown technologies, natural resources, and different variants of slimes. It is up to her to decipher the secrets and as she does, she'll have to build farms, ranch, and collect slimes. On Steam, the game got overwhelmingly positive reviews. Sadly for some fans, getting the game to a playable state is a struggle and if you're one of them, you've come to the right place. Without further ado, let's dive into the fixes for Slime Rancher 2 lagging issue.
How to fix Slime Rancher 2 lagging?
There are many factors as to why you're experiencing lags in Slime Rancher 2. The first is that it's still in the early access period and it's not fully out yet. Devs will optimize the game when it fully releases or when an update for the game rolls out. However, before that, you must make sure that your system is capable enough to run the game. Most people tend to overlook when running Slimer Rancher 2 is verifying whether their system meets the requirement of the game or not. Type "dxdiag" in the Run command box by pressing the Windows logo key+ R and see the specs. If you don't have the minimum specs, then you need to upgrade your hardware. You can also try other fixes that we've mentioned below.
Update your GPU drivers
If you're having trouble getting steady 30 or 60 FPS in Slime Rancher 2, make sure to update your GPU drivers. The newer driver often has support for the latest games and is beneficial to have them updated ASAP. You can download the drivers from NVIDIA or AMD's official website.
Switch to dedicated GPU
If you have a gaming laptop with a dual graphics card, chances are it's not using the dedicated GPU to run the game thereby resulting in laggy gameplay. Follow the steps to make the game use a dedicated GPU.
1) In the start menu, type "Graphics Settings" and select it. Once a window appears, click on "Browse" and navigate to the installation directory of the game.
2) Once you're in it, select the Slime Rancher 2.exe file and click on "Add".
3) After that, click on "Options" and then "High Performance" to make the game use your laptop's dedicated GPU.
4) Click on "Save" and then close the window. Launch the game and the lagging should be fixed.
Verify game files
If you've tried everything and still facing lags in Slime Rancher 2, then there might be corrupt files in the game. Performing a quick verification on files can fix it. If you've got the game on Steam, follow the steps to do so.
1) Open Steam and head to the Library. On the left side, locate Slime Rancher 2, right-click on it, and select "Properties".
2) Click on the Local Files tab and then click on "Verify Integrity of Game Files".
3) Let it complete and then run the game.
Update Windows
Many players who have an older version of windows like Windows 7 reported that they are facing lags in the game. Microsoft has discontinued the older OS support so upgrading to Windows 10 or 11 can fix the issue.
This concludes the article on Slime Rancher 2 and how to fix the lag. We hope that you enjoyed reading this article. Stay tuned for more updates about Slime Rancher, guides, news, and more at Digistatement.