Gold Nuggets are one of the precious resources in Disney Dreamlight Valley. In this article, we will be covering all the important details about how to get Gold Nugget in Disney Dreamlight Valley. Being a life-simulation game, Disney Dreamlight Valley provides the players with the option to explore the world filled with their favorite Disney characters. On the other hand, the players need to complete various quests to proceed further in the game. But, gathering resources is also important. Well, Gold Nugget is an important resource in the game, and we are here to share details on how to get it.
Disney Dreamlight Valley: How to get Gold Nugget
In order to get Gold Nuggets in the game, you can search in the given locations:
1) Forgotten Lands
2) Sunlit Plateau
3) Frosted Heights
These are the three biomes where you will be able to find Gold Nuggets in the game. All you need to do is dig the giant rocks which are black in color. You will be able to spot these rocks at the border of the above-mentioned locations (biomes). Not that it will be easier for you to find Gold Nuggets in Frosted Heights or in Sunlit Plateau as compared to the Forgotten Lands. The reason for the same is that you will have to spend around 15,000 Dreamlight if you want to access the Forgotten Lands region. While, in the other two biomes, the financial input required is way too less than this.
If we compare Frosted heights and the Sunlit Plateau, then you should prefer Sunlit Plateau. It is so because Frosted Heights Biome will block your way to a certain extent in the form of ice blockages. Though, you can complete Elsa's mission to increase friendship so as to clear it out. You will get additional benefits if you can bring along any of your friends having a Mining Role for this mission. There is a possibility of collecting more Gold Nuggets by doing this.
You will require Gold Nuggets in a quest too, so make sure to save at least one for the quest. You can use Gold Nuggets to form Gold Ingots i.e. Gold Nuggets can be used for crafting purposes. You will have to use five Gold Nuggets along with a Coal Ore in order to craft a single bar of Gold Ingot. After crafting a single Gold Ingot, you will be able to get access to the recipe for a Fountain. To craft a Fountain, you will have to spend 50 Gold Nuggets to get 10 Gold Ingots along with 50 stones and 20 pebbles.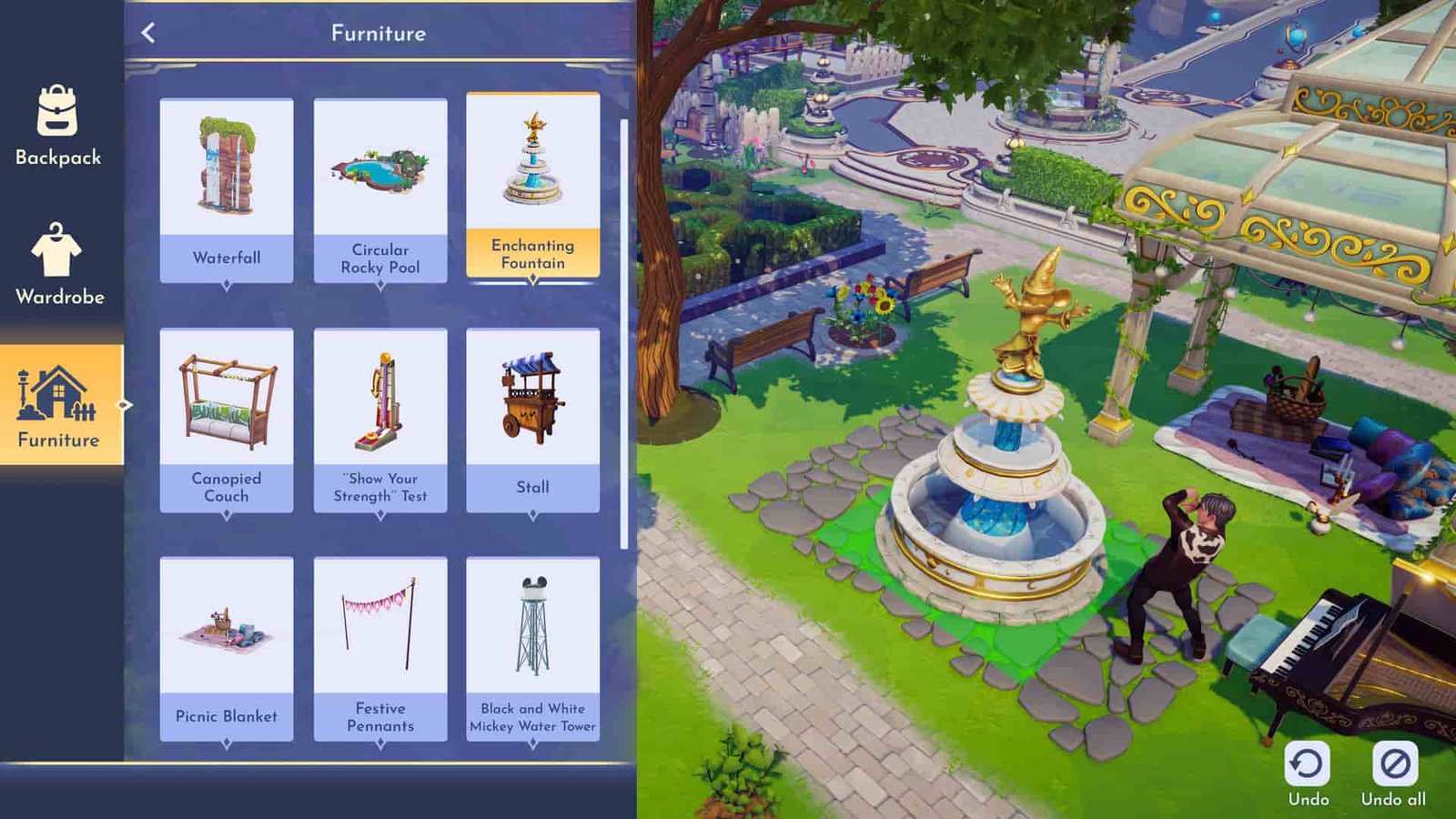 So, this was all about how to find Gold Nugget in Disney Dreamlight Valley. Keep following DigiStatement for all the latest gaming-related updates.