Slime Rancher 2's release has got many fans of the series excited with even better features and a new story. The sequel given by Monomi Park lives up to the expectations laid out by the original and improves upon a lot. The progression system, building elements, cute art style, and of course slimes breathe new life into the game. However, it suffers from other problems, especially with the optimization as many who have high-end PCs are struggling with performance. Those who are looking forward to enjoying this game and are unable to do so, that's where this article comes in. Continue reading to know more about Slime Rancher 2 and how to increase performance in the game.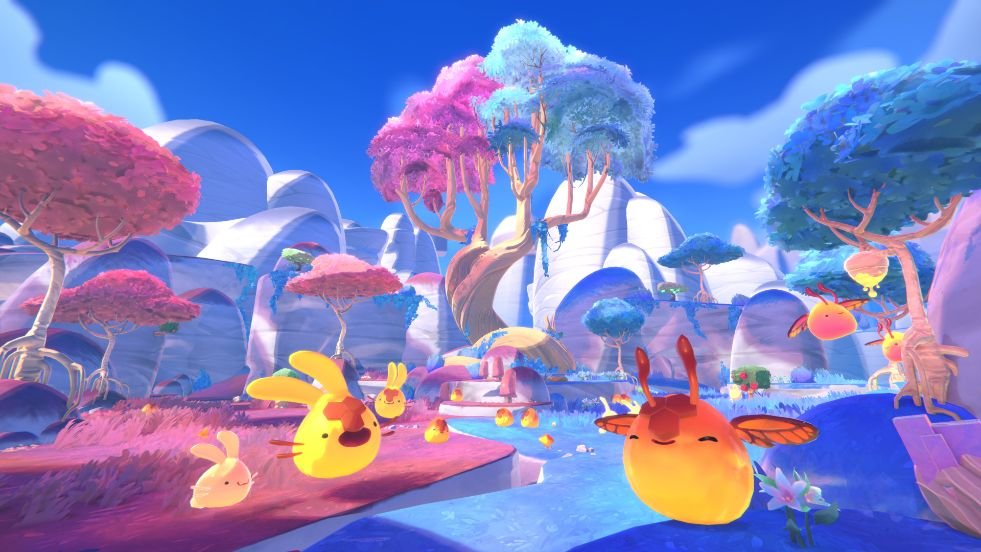 It is imperative that one must have the minimum/recommended requirements to run the game smoothly. If you have a mid to high-end PC, then you should have no problems running the game. However, in the case of Slime Rancher 2, not everyone is fortunate. Aside from FPS drops, there are bugs that can cause in-game issues. We believe that devs are aware of this and are working on fixing it. The game is still in Early Access, so we might see new content and performance patches in the future. In the meantime, you can try out the methods listed below to solve the performance issue.
Slime Rancher 2: How to increase performance
Even lowering the graphics didn't have much increase in FPS as many stated in various forums of Slime Rancher 2. The game also crashes sometimes and v-sync also doesn't work properly, which is expected to be fixed in the future. We have found a few fixes that will help you with performance issues in the game so try them out and see if it works for you.
Update the game
There are often times when devs release updates that contain performance fixes. Make sure to update Slime Rancher 2 and see if the performance has increased.
Run the game in Administrator
If the game is lagging, it means it's not fully using all the features and privileges by default. Running Slime Rancher 2 on Administrator mode might fix this. Follow the steps on how to do it.
1) Right-click on the game's.exe file and select Properties.
2)  Click on the Compatibility tab and tick the "Run this program as an Administrator".
3) Click on Apply and then Ok and run the game and see if it's lagging or not.
Update your graphics card driver
Updating the graphics card drivers also offers a major boost in performance and if you haven't updated it, then it's high time you do. Follow the steps below on how to do so.
1) Right-click on the Start menu and click on "Device Manager"
2) Locate your display adapter and double-click on it to bring up the menu.
3) Locate your graphics card option and right-click on it
4) Select "Update Drivers" and then click on "Seach Automatically for drivers".
5) It will take some time, depending on your internet connection. If there is the latest update, it'll automatically download the latest driver and install it.
Lower in-game graphics
If you want to squeeze extra performance out of Slime Rancher 2, lower the following in-game settings.
1) Depth of Field (DoF) – Off or Normal
2) Ambient Occlusion – Off or Normal
3) Shadows – Medium or Low
Although these aren't official fixes, these methods can do wonders for you. We hope that you enjoyed reading this article. Stay tuned for more updates about Slime Rancher 2, news, guides, and more at Digistatement.