It has been a while since we had an enjoyable pirate action AAA game since Assassin's Creed Black Flag and taking a page from its playbook, Ubisoft is gearing up for a game with similar elements called Skull and Bones. If you enjoy naval battles and switch to different tactics in the middle of battle while immersing yourself in a well-written story, you can look forward to this game. First revealed at E3 2017, Skull and Bones has undergone a lot of redesigning & delays, and those who've been waiting for this title eagerly can rest easy as it will be released very soon. Continue reading the article to know every detail of Skull and Bones and its potential release date.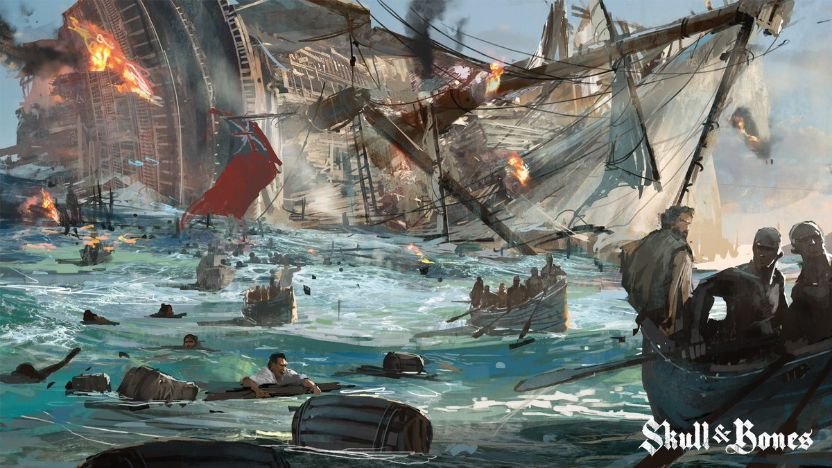 About Skull and Bones
Ubisoft had a lot of creative ideas for Skull and Bones that further expanded more on ship battles and going for multiplayer as the possibilities are endless. You can sneak on ships, engage in a full-scale naval battle, infiltrate colony strongholds, and call your allies to help you out in a tough spot and if executed well, this could surpass all of the AAA games that are on the market and even bag game of the year awards. As the game has undergone a lot of changes with delays, the final product might differ from the previous gameplay trailers of Skull and Bones. Luckily Ubisoft is planning on showcasing the latest gameplay premiere on YouTube and Twitch on 7th July according to the tweet posted by Ubisoft themselves.
Tune-in 7th July at 7pm BST for the worldwide Gameplay Reveal of #SkullandBones on Twitch and YouTube.

You might also discover other hidden treasures along the way… https://t.co/HhOwhauoqG

#UbiForward pic.twitter.com/nidbAyFI3q

— Ubisoft_UK (@Ubisoft_UK) July 5, 2022
Platforms that Skull and Bones are coming on
When it was first teased back in 2017, Skull and Bones was originally planned for PlayStation 4, Xbox One, and PC, however with delays, we suspect it will be arriving on next-gen consoles like PlayStation 5 and Xbox Series X/S and PC. We'll keep you updated if Ubisoft confirms that the game will also be on previous-gen consoles.
Skull and Bones Release Date
Although Ubisoft hasn't revealed the release date of Skull and Bones, we're anticipating that it will be coming on November 8, 2022, according to @Aggiornamenti Lumia who often leaks information from the Microsoft Store. Keep in mind that this is only speculation and in no manner is considered official so we'll have to wait and see how it goes. The game could also release somewhere in 2023. We'll keep you updated as soon as we get an official release date.
Skull and Bones: 2022-11-08

— Aggiornamenti Lumia (@ALumia_Italia) June 28, 2022
We hope that you enjoyed reading this article, stay tuned for more updates at Digistatement.