The highly anticipated update for Sims Mobile has been released and it is now available for download in app stores. Electronic Arts (EA) dropped the long awaited Multilevel Build Update for Sims Mobile on May 11 and it includes tons of new features. Know more about it and other events below.
Multilevel Build Mode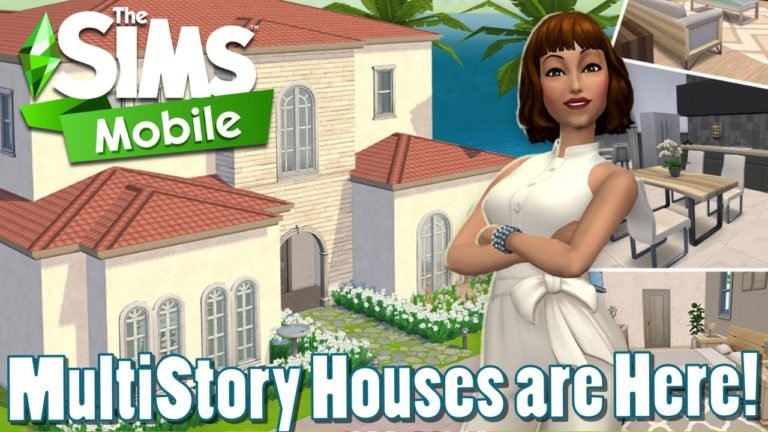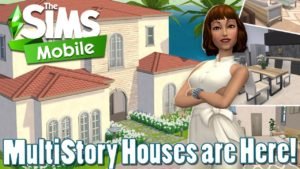 The multilevel build mode has been a staple feature of the Sims franchise since the original release in the early 200. It allows players to build structures with more than just one floor! Now players can raise a roof up to three floors for any house and move their Sims to start living there. When you're ready head over to the multilevel option in the build mode.
To start building level 2 and level 3 of your house, you will first need to unlock a build permit. Players on level 14 and above can get the 2nd floor build permit for 20,000 Simoleons. Similarly, players on level 25 and above can unlock the 3rd floor build permit for 80,000 Simoleons. Once purchased, you will need to wait for 12 hours till the permit arrives. If you are lacking on Simoleons, you can use Sims cash to purchase the permit, even if you are under level 14. Sims cash can also be used to skip the 12 hour wait to get the build permit quickly.
Now that you have the permit, its time to start with your build! Rooms follow the same cost across floors. You can resize, rotate or move any room of your choice with its content, including stairs to any floor. The shape and size of the room is not restricted by the lower level. It is possible for you to place rooms anywhere within the lot boundary even in air (but why would you want a room floating in the air without support?).
This new features also includes stair and support beams for you to raise your house just the way you want. The new stairs category in the build mode will allow level 14 and above players to unlock two types of stairs and a third type at level 25. You can place items under the stairs to utilize the space at its maximum capacity. Note that players can travel between floors by teleporting and not actually using the staircase. Support beams are also added in the support category of the build menu.
The Multilevel Build feature is now a permanent inclusion to Sims Mobile.
'Uptown Industrial' Sweet Treat Showdown
The Sweet Treat Showdown event has begun. Visit the Market Square to compete against rival chefs to see who can make the best patisserie treats.
Be rewarded with :
Grand prizes
Modern floating staircase
Island counter
Male hair – thick and medium length
Royal treat box
Industrial wall shelf
Dining table and chair
Flannel shirts with rolled sleeves for your male Sims
Sweet treat box
Industrial pendant light
Radiator heater
Stove
Wall hanging kitchen utensils
Utensils in upright container
Paper towel roll
Simple floating shelf
And much more!
'Edgewater Quay' premium house lot
To showcase the new multilevel build feature a new premium house lot has been added right on the edge of water. Edgewater Quay is fully furnished and your Sims can move right in! This premium house includes an ocean overlooking backyard garden perfect to view the sunset.
Add stairs and items and get creative with the floorplan of this house and the multilevel build mode.
'Super Throwdown League' event rerun
This event will start from June 1. Earn Participation Ribbons to unlock all the sporty items within a 7 day time span.
Join the Sims Mobile twitter conversation and connect with experienced players to know more about this new update.