OnePlus devices come with this pretty amazing OxygenOS. OxygenOS is without a doubt, one of the best Custom OS in the market. It brings home a beautiful UI with pure stock like experience and also comes with tons of features. Well, recently we also saw that OnePlus is going to add some new features like AOD and some other useful ones as well. While OxygenOS offers one of the best user experiences, Custom ROMs have got their own craze in the town. Luckily, OnePlus devices have a large developer community support compared to other devices. This makes a bunch of Custom ROMs available for OnePlus devices.
The OnePlus 7 came around last year and is one of the best devices from OnePlus. It is still one of the best devices out there and can deliver powerful performance and speed. The device itself comes with a beautiful 6.41-inch Optic AMOLED display. It houses the powerful Qualcomm SM8150 Snapdragon 855 chipset. The device offers up to 8 GB of RAM and 256 GB of blazing-fast UFS 3.0 storage. The device has a slightly smaller 3700 mAh battery with 20W Fast Charge support. Talking about the camera, the device also has a dual-camera setup at the back with a 48 MP primary sensor. On the front, it has got a 16 MP selfie shooter. This brilliant device has a lot of custom ROMs, kernels, MODs, and other amazing stuff.
Official LineageOS now available for OnePlus 7:
OnePlus 7 is one of the base offerings from last year's flagship OnePlus 7 series of devices. Well, It is without a doubt one of the best devices we have seen so far. The device still stands out in the crowd to date and does an amazing job compared to other recent devices. As said earlier, OnePlus 7 is a fantastic device and hence attracts a large community of developers. There are a lot of Custom ROMs available for OnePlus 7. Not just ROMs, but kernels and a lot of other custom developments are available for OnePlus 7.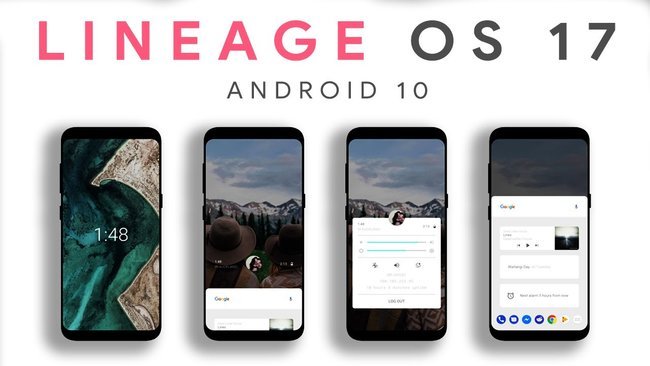 LineageOS is perhaps the most popular Custom ROM in the town. It offers a pure stock Android-like experience and comes with a lot of amazing features. It also offers a variety of options for customizing the look and feel of the device. LineageOS is officially available for a lot of devices including OnePlus 7 Pro and OnePlus 6T. While the 6T and other OnePlus devices are officially supported by LineageOS, the OnePlus 7 has been getting only the unofficial LineageOS builds for quite some time.
The OnePlus 7 (non-Pro) is now officially supported! from LineageOS
Well, that was the case only until now. LineageOS has now officially started supporting the OnePlus 7. Yes, that's right!! From now onwards, the OnePlus 7 will also be getting the official LineageOS builds. They will be available on the official LineageOS site for downloads. You can go and check them out right now.
You can download the official LineageOS build for the device and flash it right now. Enjoy all the features from the official LineageOS that you have been waiting for. So, what are you waiting for? Go ahead and check it out.
Stay tuned for further developments on the official LineageOS for OnePlus 7 and more such related content. Also, share this article with all those people who have been waiting for the official builds.