April 24 saw the release of ColePowered Games' next title – Shadows of Doubt. It's an immersive detective sim where you are on a mission to stop a serial killer from getting to his next victim. Rendered in a voxel graphic style, Shadows of Doubt is one gorgeous game. But graphics alone can't save a game. To be successful, a game needs a good story and an equally fun gameplay experience. Thankfully, SoD doesn't falter in any of those areas and is able to juggle all these factors masterfully. A game as beautiful as Shadows of Doubt certainly has some players wanting a VR mode. But, does ColePowered Games has any plans to release such a mode? And if they do, then when?
There's no doubt that VR has proven to be a potential market that could one-day rival consoles and such. But right now, it's still far away from being able to do that. Although VR devices are now much more capable and powerful, it still remains a niche area in the gaming world. It's one of the reasons why game development studios rarely make their games with VR in mind. Game support for VR has come a long way though. The VR game library is expanding by the day and it has got some amazing games like Beat Saber, Half-Life: Alyx, and even Among Us getting a VR port by the name of Among Us VR. Shadows of Doubt seems very suitable for a VR mode but it totally depends upon the devs. So, does it have a VR mode release date?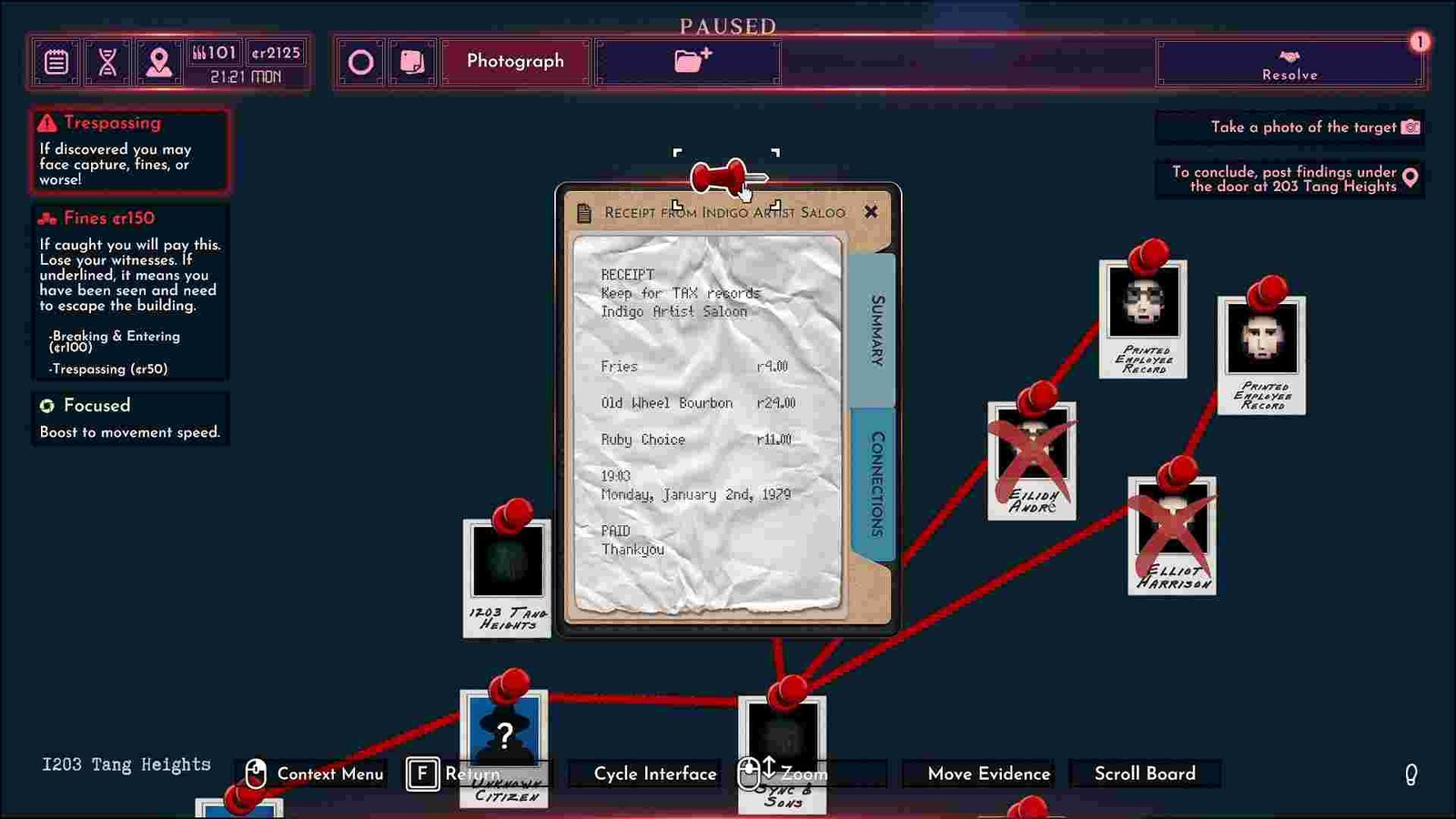 Shadows of Doubt VR Mode Release Date: When is it coming out
Currently, there is no release date planned for a VR mode in Shadows of Doubt. Sean Campbell, a developer on the Shadows of Doubt development team, replied on a Steam page discussion post about the release of a VR mode, stating that they had "nothing planned at the moment."
Shadows of Doubt is currently under Steam's Early Access program. This means that the game is far from a finished product. The studio clarified in the Early Access FAQ section that their game will remain in the program for at least six months but that timeline could be extended "depending on player feedback and development updates." They also published a roadmap for the game so that players could figure out what to expect in the near future. Sadly, there was no mention of any VR mode in that roadmap. It is safe to say that ColePowered Games are not prioritizing a VR mode for Shadows of Doubt in this stage of development. They could, however, focus on it once the game sees its official launch.
We will be sure to update this article once the devs announce a VR mode for the game. In the meantime, why don't you check out DigiStatement for more such content?
Also, read: Shadows of Doubt on Geforce Now: Is it available