Life-sim games continue to thrive in their cute little corner as indie video games soar to new heights thanks to handheld devices like the Nintendo Switch and the Steam Deck. Released by the popular Chinese publisher, Gamera Games of the Amazing Cultivator Simulator fame, Volcano Princess is their latest game that debuted via  Steam on April 21. Despite its rather strange-sounding game title, Volcano Princess has proved to be a great little indie game as it stands at "Overwhelmingly Positive" reviews on Steam. And that's the kind of score, not every game is able to achieve. Egg Hatcher, the devs behind Volcano Princess, seem to have done an amazing job polishing their game. But no matter how polished or refined a game may be, it always will have a myriad of issues ranging from bugs to errors. Volcano Princess does suffer from the same thing. Players are reporting an issue where the game freezes after opening a letter.
Egg Hatcher being an indie studio in turn limits their ability to fix and release content for the game at a steady pace. But so far, they have done an excellent job despite their shortcomings. There are still lots of features missing in Volcano Princess like support for 4k resolution, localization in other languages, more refined English texts, and many more. Despite such a heavy workload, the devs don't falter to communicate updates and any progress related to the game. This freezing issue after receiving a letter from any random character in the game is just one of many issues they are currently dealing with. Egg Hatcher Studio did release a patch to fix it on 25 April.
However, if you are still encountering the bug, we have some potential workarounds that may solve this issue for good.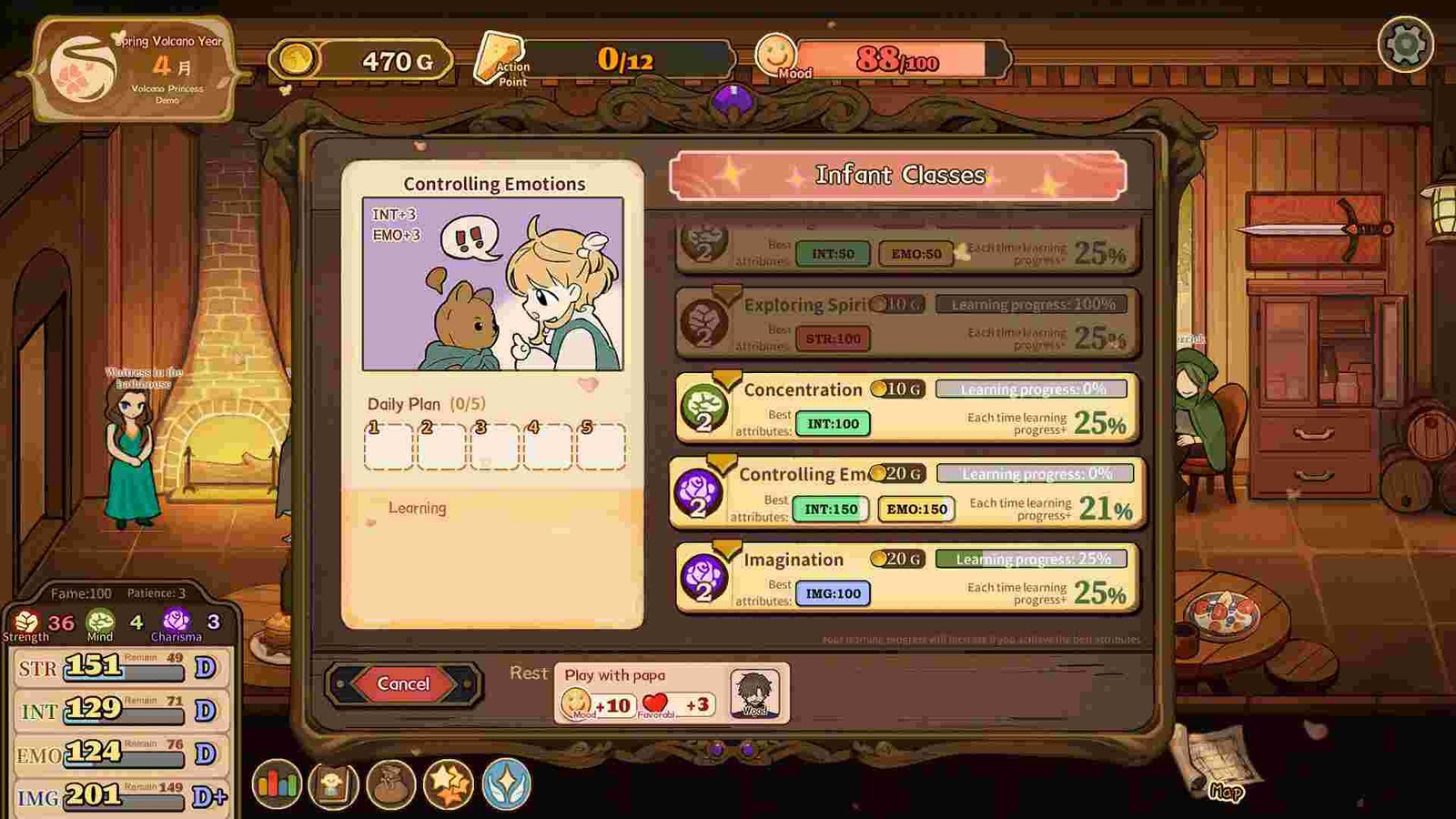 Volcano Princess Freezing After Opening Letter Issue: Is there any fix yet
Although the devs did release a fix for this issue, you can try some of the workarounds suggested by players if the issue persists on your system.
Download depot and game files-
Your local game files might have some unknown problems resulting in this issue. To fix this, follow the given steps-
Press the Windows key on your keyboard + R. After that, type – steam://open/console.
A console will open prompting you to type a command. Copy & paste the following – "download_depot 1669980 1669981 7590118745015040093".
After the file is finished downloading, head over to your Steam folder which by default would be located in the C drive. Once you locate the Steam folder, head to Steamapps > Content > app1669980 > depot1669981.
Copy everything from that folder, and then head to the game's installation directory and paste the copied content there. Make sure to replace the duplicate files.
After this, launch the game, and check if the issue persists.
Change the language to Chinese –
Some players have reported that they rarely encounter the bug if they switch to the Chinese language. Before opening the letter, try remembering all the activities you did and then switch to Chinese. You will be able to receive gifts this way. But this is the kind of workaround where you need to know the language or use a translator app.
Restart Volcano Princess –
Restarting can fix this issue but it's not a 100% guaranteed method. Nonetheless, there's no harm in trying out this method. Wait a minute or two before you start the game again though.
Verify game files –
Steam has an incredible feature that allows you to check the integrity of your game files. If the game is missing any files or has a corrupted one, it will help you in identifying them. To verify the integrity of game files, open Steam > Library > Volcano Princess. Right-click on the game and select Properties > Local Files > Verify integrity of game files. After the scan is completed, launch the game and check if the issue persists.
Update the game –
Updates are important as they generally include patches for bug fixes. As we mentioned earlier, the devs did release an official patch for this bug on April 25. It's recommended that you update the game right now. This will help you in avoiding any game-breaking bugs and errors.
Well, we hope you were able to fix the issue in the game with the help of our guide. Keep checking out DigiStatement for more guides like this.
Also, read: Volcano Princess: How long to beat