The upcoming action-adventure role-playing game, Sengoku Dynasty is currently under development and was recently announced by Toplitz Production. This game is coming soon to the PC platform as it is entering its early access phase in 2022. With upcoming games comes many new doubts from the game fans. For example, Is there a Sengoku Dynasty PS4, PS5, Xbox Series X/S, Xbox One & Nintendo Switch Release Date?. In this article, we are going to discuss another such common doubt from the fans, i.e., Is Sengoku Dynasty an open-world game? If you are also having a similar question in mind, continue reading this article till the end.
Is Sengoku Dynasty an open-world game?
There are some games that offer structured gameplay in which you cannot go past a level without passing it, like in Prince of Persia T2T. But open-world games are quite opposite. In an open-world game, you can explore and approach objects freely. The most relatable example of an open-world game is GTA V. To answer straightly as an arrow, Yes, Sengoku Dynasty is a game that allows you to explore and approach objects freely. But it does not mean that this game is solely an open-world game. The reality is that Sengoku Dynasty is a cross-genre game that allows the players to play the story mode as well as the open-world sandbox mode in which they can unleash their creativity.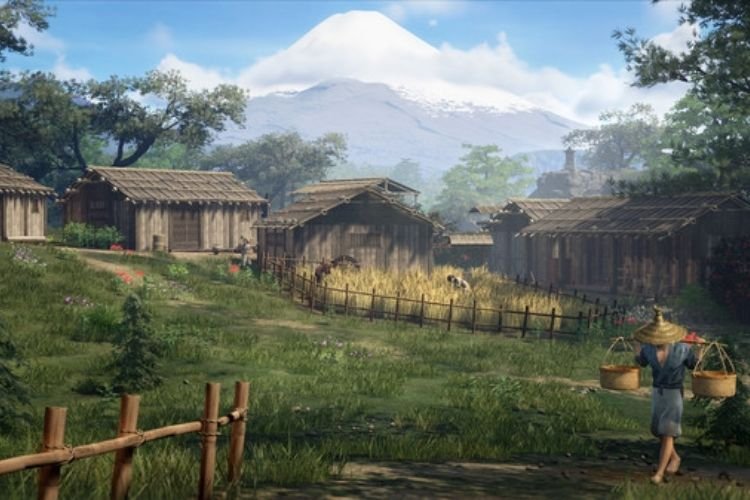 The open world of the Sengoku Dynasty is very beautiful and charismatic. In this world, you can explore ancient forests, snowy mountain peaks, astonishing cherry groves, and the delightful mist-covered hot springs. Above everything, the open-world featured in this game is quite vast and filled with a range of foes to fight against. But, you will not be alone, you can also have a partner in crime with you to win each and every fight. This is a whole different topic and we have talked about it in a separate article. Head here to read that.
But, coming back to the topic, being in the open world of the Sengoku Dynasty, you can build your own village and welcome new inhabitants to it. Also, you can do activities like mastering traditional weaponry of Japan, craft weapons, craft tools, search medicine, cultivate the land, trade goods, and hunt for food.
So, this was everything about Sengoku Dynasty being an open-world game. If you found this article helpful, share it with your friends.