Are you wondering why the SBMM warzone cod tracker is not working? Well, this because the website has been shut down. This move took into practice after Activision ordered SBMM to shut down its website or face legal action. Read our blog to know more about this incident.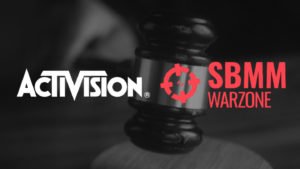 SBMM Warzone COD
SBMM Warzone allows users to view a player's kills, deaths, wins, and other stats. Moreover, it also allows users to view the ranks of other players in Warzone lobbies by skills. This is done with the intent to assist gamers in understanding who they are up against. The website got notoriously known for players using it to determine the skills of other players in a lobby and then dropping out of the game before it started if things didn't look promising.
Why is SBMM Warzone cod tracker not working?
Activision released a cease and desist order to Belgium-based developers behind SBMM Warzone on March 22, requiring the website to be shut down by March 29.
The site has been shut down, and the developers reported via Twitter that they had complied with Activision's demands. Activision accused the website of infringing on its copyright, violating the Computer Fraud and Abuse Act, and failing to comply with GDPR in the original letter they received, which was confirmed by Eurogamer. Although the site used Warzone's API, one of the site's developers told Eurogamer that the only data it could get came from players who set their profiles to public and shared their Xbox, PSN, or Battle.net username. "We get nothing sensitive, and only form public players," spokesperson Ben said. 
Speculations
Activision's demands have been attributed to concerns about SBMM Warzone's ability to monetize its audience. It does it through advertising and the selling of premium memberships. The premium membership is priced up to $6 that allows gaining access to additional features. However, the spokesperson stated that this was not the case, emphasizing that all communication from Activision's lawyers had to do with is the privacy concerns.
SBMM Warzone's team has been lobbying Activision to grant them partner status, which has allowed similar third-party sites to operate.
Nevertheless, the site remains shut down and the SBMM team is trying its best to find a solution.