Sable is an open-world free exploration game from the indie developer studio Shedworks. The game is being published by one of the most notable indie game publishers, Raw Fury. Some other notable games from Raw Fury include Kingdom franchise, Bad North, Dandara, etc. Sable was released on September 23 for various platforms such as Microsoft Windows, macOS, Xbox Series X/S, and also on Xbox One.
A Closer Look At Sable
In Sable, players take on the role of a young girl, the titular Sable. The game is a minimalistic puzzle-solving adventure game. There is no combat in the game. The aesthetic and mood reveal to players the simplicity and relaxation experience of the gameplay. The game does not feature any form of a set storyline as the game unravels. Players solve elaborate & intricate puzzles to move the story forward. Likewise, players explore and discover the sand dune locations and within the ruins.
The game is a single-player-only story-driven adventure game. It is a visually appealing and colorful indie game. The gameplay also features customizable elements such as the clothing & also the hoverbike of Sable.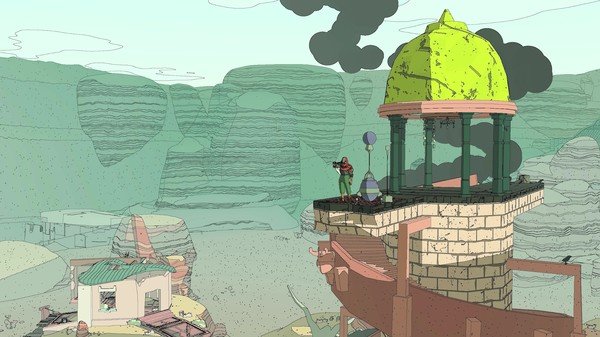 Fix for FPS drops, Crashing, and Freezing issues in Sable
With the release of the game on Steam and also on the various platforms, some players are facing FPS drops, crashes, and freezes in the game. The good news for players is that the development team behind the game is very active. There are some official workaround guides from the developers for some issues. The developers recommend fast traveling to another location and a restart to fix some issues. Likewise, the team has assured players that the issues are currently under investigation. Here is an excerpt of their statement on the Steam Community page:
"If you experience crashes or freezes, or find any additional issues that break the game or hinder you from progressing in the game, please report them to the Raw Fury support portal. The devs would really appreciate it if you attach a video or a screenshot of the issue, and a copy of your saved file. That will help us a lot in our investigation!"
This article will be updated with any new official announcement of a patch or update to fix the issues