Since Rust has been released for the consoles on May 21st 2021, players have reported numerous cases of input lags and reduced frame drops. And these are the worst things you can experience while playing a game.
Don't worry as Digi Statement has got you covered! Here are various tips and tricks on how you can reduce input lag and increase FPS in the consoles –
1. CHANGE DEAD ZONE SETTINGS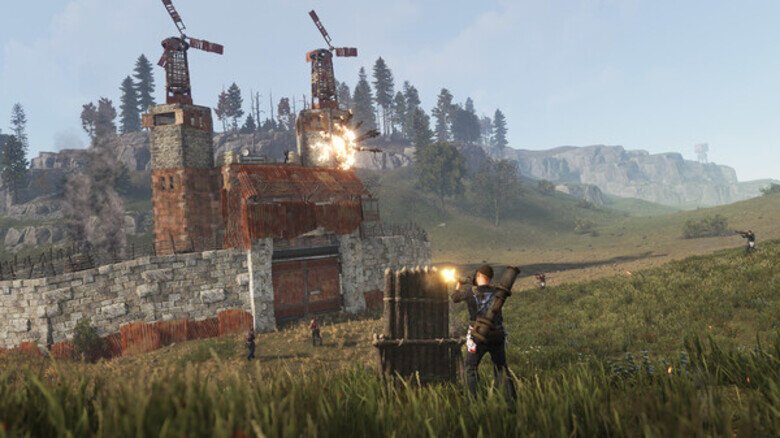 Dead zones play quite an essential role in determining the responsiveness of a controller while playing Rust and any other console FPS games. Without a proper responsive input, all you will get is laggy and delayed gameplay in Rust Console Edition. So it is better if you try and spend some time playing and fiddling through the settings to find your perfect percentage of the dead zone.

Well, setting up a proper dead zone percentage is not the only key for an enhanced gaming experience. Follow the next step to know what else you have to do.
2. CONTROLLERS HAVE AN IMPACT ON THE DEAD ZONE
Yeah, it is true. Even the newest of the controllers behave slightly different until you set them right. This simply means that your X controller is not going to have the same optimal dead zone setting as your Y controller. This primarily comes into play when you swap from a prior-gen controller to a next-gen one.
You will be surprised to know that the only reason for such a difference in controller responsiveness between two identical controllers is the right analog stick only! Overusing the stick or putting a slight little pressure on it can make a huge impact.
Dead zone right vs Dead zone left
Do not be confused. Right and left mentioned above refer to the right and left stick respectively. It is obvious that the right stick puts a bigger impact on the input lag since it controls the camera movement in every direction. So setting the dead zone too low for the right stick will result in the screen moving too fast, making it difficult for you to aim and direct. The optimal setting should be somewhere between 1-5% for the right stick.
The left stick is not as important as the right one. So players can set the dead zone percentage on or below 10% or somewhere between 12-15% to make it uniform.
3. TURN OFF CONSOLE SCREEN EFFECT
Screen effects are quite impactful when it comes to input lag and low FPS. For some reason, screen effects make the input lag, frame drop and screen centring far worse than expected. So it is better to keep the screen effects of the console off to make the game better than ever.
Well, it can't be confirmed clearly if the screen effects for Rust are bugged or something like that. But screen effects indeed make the game look worse and negatively impact responsiveness in-game. So these should be kept off.
4. CAMERA INERTIA AND BOOST MULTIPLIER
Camera Inertia is something which forces the camera to continue panning when after the stick is moved. Thus it also has a large role to play in the input lag and FPS issue. Camera Inertia should be kept at 0 for accurate controls. Boost Multiplier is just the opposite as it reduces movement and camera lag by increasing the responsiveness of the camera to slight stick adjustments. So it should be set to 400%.
5. GRAPHICAL EFFECTS
This is the best thing you can do to increase FPS in-game. Reduce the graphical effects, or set them to zero, and you will get a better frame output. In general, the less the console has to process, the more frames the game can run on.
Follow Digi Statement for such updates and tricks!