Tech Trash as the name implies is one of the crafting components that can be used to craft pretty impressive equipment in Rust and is hard to find if you don't know where to look. If you're playing the game for some time, you're already familiar that a lot of materials are sort of like treasure troves that can be utilized effectively and at some point, you're gonna need to secure Tech Trash for creating cutting-edge weapons in the game. If you're searching the internet endlessly on where to find the component, our short guide has got everything covered for you to get Tech Trash in Rust. Continue reading the article to know more.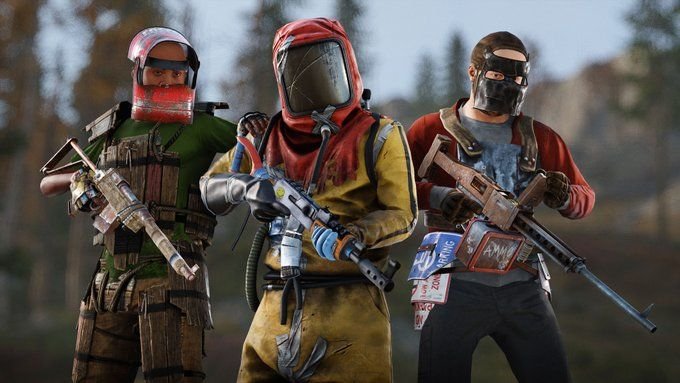 What is Tech Trash in Rust?
Tech Trash is a very scarce crafting component that is found in places that are well secluded and requires a bit of exploration to spotting them. Judging by its name, it is a high-value resource that can be acquired by recycling electronic equipment in the game. It is used in high-tech weapons like timed explosive charges and if you reach a higher level, it can be helpful in ambushing other players. The question is how you can get your hands on Tech Trash in Rust? See the next section below where you'll find the easiest way to get them.
How to find Tech Trash?
Like every other crafting component, Tech Trash can be found with a little bit of patience and a correct approach and we've ahead the details here. One way to get Tech Trash is via Loot Crates and also via helicopter wreckage, however, that will happen occasionally. You can also secure a good amount of Tech Trash if you have a lot of scraps lying around in your inventory, you can buy Auto Turret from the outpost and put it into a recycler to get Tech Trash. However, this is not easy as you'll be hunted by other players so be prepared to fight just in case. There are plenty of electronic items lying around in the bases that you can collect and recycle to get the crafting component. Here are the electronic items that you can recycle to get Tech Trash.
Targeting Computers
CCTV Cameras
MLRS Aiming Module
Night Vision Goggles
Loot Boxes
Large Rechargeable Batteries
Monuments
If you want a more dangerous approach when farming for Tech Trash, Monuments are the best places that house a lot of them. Check out the monuments below that have plenty of Tech Trash waiting for you to collect.
Satellite Dish Array
Airfield
Harbor
The Dome
Power Plant
Military Tunnels
Launch Site
Water Treatment Plant
We hope that you enjoyed reading this article, stay tuned for more updates at Digistatement.