A lack of crafting components in Rust can make one's life harder if they don't make the effort of securing them for crafting weapons, armor, and gear, especially if you're new to the game and want to rise to higher levels. Tarp is one such material that can be used in multiple ways, whether you want to craft items or recycle them to get valuable crafting components. If you're looking to secure Tarp and are having trouble finding it in the game, we've put together all the information that you need to narrow down your search. Continue reading the article to know how to get Tarp in Rust.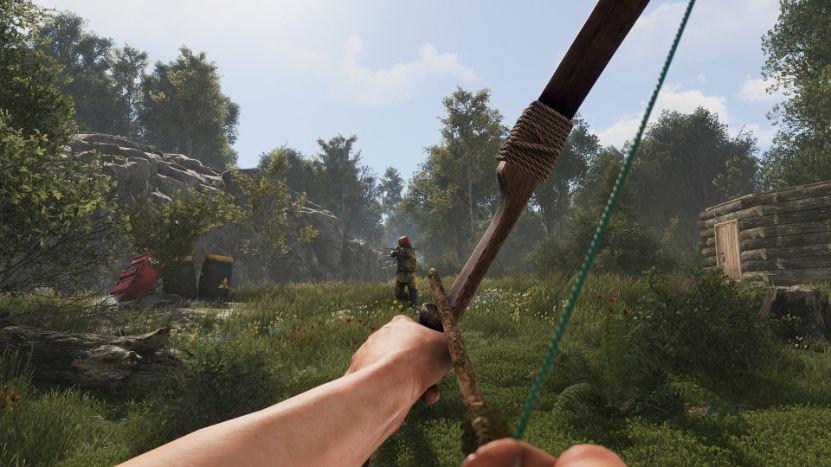 Uses of Tarp in Rust
Every crafting component in Rust has a particular use that many players experiment with and whichever they find helpful in the game. The tarp is mainly used by players for crafting simple quality-of-life equipment like water catchers, planter boxes, hazmat suits, and water barrels. Each of these items can contribute greatly to a player's survival and is often used by many veterans and newcomers.
Like most of the components, Tarp can also be recycled and if you're in a dire need of cloth, you can take it to a recycler to get 50 cloth, which we have explained its uses in another article here. The main question that you might have is how to get a tarp in Rust? There are many ways to get Tarp in the game and we've put them all together below so take a look.
How to get Tarp in the game?
Finding Tarp in the game is easy as long as you know how to work your way around the map and the possibilities Rust offers. Barrels often fetch Tarp and when you do spot them, make sure to check them out. You can also buy Tarp from bandits for 30 scraps so if you have some, use them, if not, see the other methods below. With that being said, check out the methods that you can farm for tarp below.
Find tarp underwater
A simple and convenient method that you can use to secure tarp is by fishing for them in the water. All you have to do is grab a boat and craft a handmade fishing rod to farm them. With time, you'll have plenty of tarps at your disposal. You can also get tarp by looting the sunken chest, or sunken crate, near the wreckage underwater. Make sure to secure diving gear before proceeding to loot them.
Looting dwellers
Dwellers are human-type NPCs that carry a lot of unique crafting materials and items, including tarps, and are often found in tunnel stations of monuments and underwater labs. All you have to kill these guys and loot them and you might find Tarps. But, be careful as they're equipped with high-end weapons so kill them using a long ranged weapon and aim for their heads.
Recycle items
If you don't feel like securing Tarp by the methods listed above, you can use the simplest way of procuring it by recycling items like Hazmat Suits, Planter Box, and Water Catcher. These items can easily get you Tarp and are perfect for beginners.
We hope that you enjoyed reading this article, stay tuned for more updates at Digistatement.