---
Note: This post is continuously updated, and the new updates are being added at the bottom.
---
Just in case you're trying to get your head around why Roblox isn't working for you or throwing login problems, find solace in the fact that you are not alone, many others are facing the same issue.
A quick look at the micro-blogging site Twitter conveys there are many others affected by the same issue. For a quick glance, here's how some of the complainants word the problem:
I think Roblox is down… At least for me it is! I can't play any game, and now the website isn't loading properly…?

— Andrea Leadsom (Bloxburg RP) (@BloxUKSB) October 22, 2019
I think roblox is down ;-;

— Dani~Blink (@Jadenlea4) October 22, 2019
@Dued1_Roblox I can't shut down my server. This is the second month in a row I have tried to shut it down without success. Can you please help? lisa2lisa5 ty!

— Lisa Wolf (@Lisa2Lisa5) October 22, 2019
is roblox down at germany cuz i cant play

— NEO Ender (@DarkastroY) October 22, 2019
Down detector – a renowned service that gives details about live outages – also conveys that Roblox is indeed going through a glitch in some regions as can be seen in the image below: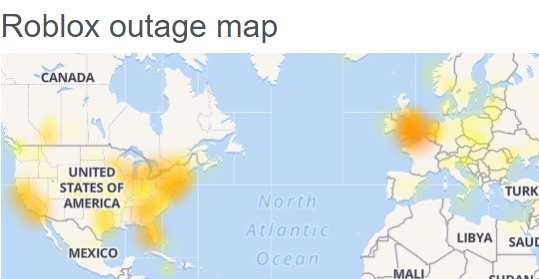 Any official word on the matter? No, not yet. We're not able to obtain a word from the official service channels or their social media handles.
Rest assured, we're keeping a close eye on all related developments, and will update the story with relevant info as and when we come across any. So in case, you're encountering the issues discussed here, stay tuned for updates.
---
UPDATE:  (OCTOBER 24)
Roblox servers are down again, and twitter is again flooded with the complaints of the angry netizens.
is anyone elses roblox account not working for no reason. i tryed to play jailbreak but its not letting into a server @badimo is this just my wifi or are the servers down

— stray kids trash (@Cara83888195) October 24, 2019
First there's an error message and the site won't let me login, then once I finally get into my account another error message comes up and won't let me play any games ?. What's up @Roblox? #robloxdown #fixmyroblox

— Millie (@millieleach19) October 24, 2019