A few images from the One Piece 960 chapter have been leaked online on Reddit. The spoilers follow speculation made by the community as they hint that the next chapter will highlight everything about Kozuki Oden.
One Piece 960 Spoilers
According to the leaked images, we will see troublesome events caused by Oden. In the beginning, the chapter will unveil some moments from his childhood like:
At age 0 he could catch 2 rabbits

At age 4 he could K.O a bear by throwing a big rock at it

At age 6 he was playing and spending money in the red light district

At age 9 Oden became a bad name of the underworld and was banned from entering a casino

At age 10 he was arrested for fighting with the underworld
Kinemon will also be shown as a famous punk in Wano, who snatches the wallet of three people along with a Pig they caught. He mentions the pig as "mountain go" (It is attracting thousands of pigs then the capital was rushed by thousands of wild boars and there were many injuries). Upon hearing about the pig, Oden takes interest in it and asks him to give the pig.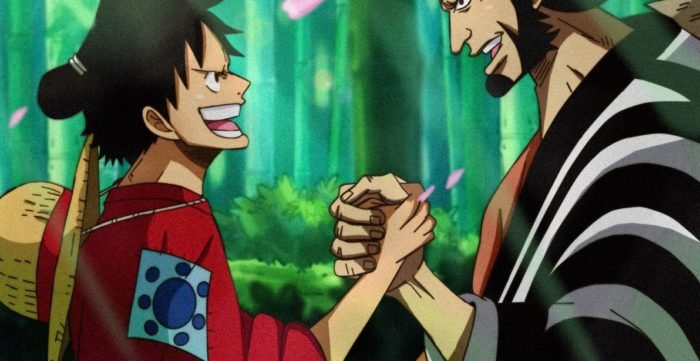 Oden also causes chaos of harem in Wano by plucking folk women and established Harem area (harem's chaos was known to the husband of the women and family of these women then they crusade together.