Risk of Rain Returns (RoRR) has quickly become a beloved gaming choice, providing an immersive environment filled with rewards and progression. However, a significant number of players have encountered a vexing problem: the disappearance of in-game progress. Imagine investing an hour into unlocking numerous items only to find everything erased upon reopening the game. This recurring dilemma has left players baffled and actively seeking resolutions.
The core of the problem appears to be the game's failure to save progress accurately. While controls and settings remain unaffected, hard-earned items and achievements vanish, causing considerable frustration. So, if you too have been losing your in-game progress, this is just the article for you! Continue reading as we discuss the issue and see if the developers have an official fix for it.
Risk of Rain Returns (RoRR) In-game Progress Lost Issue: Is there any fix yet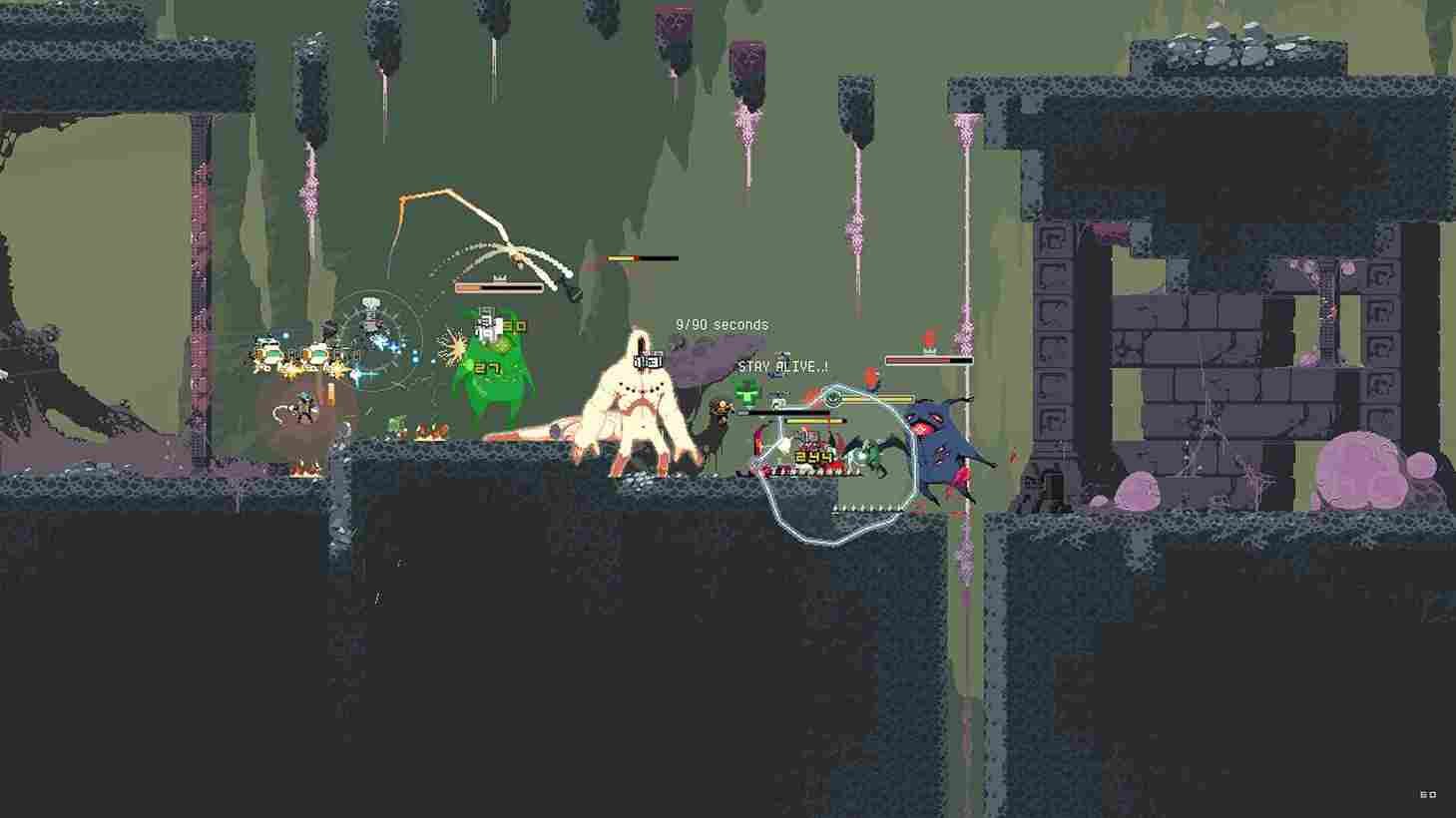 As of now, Risk of Rain Returns developers have not released an official fix for the persisting issue of in-game progress loss. However, players facing the same challenge have been actively engaging in discussions and sharing potential workarounds. These player-suggested solutions, although unofficial, are our best shots at solving the issue until an official resolution is provided.
Restart the Game and the PC
If you have just lost your in-game progress in Risk of Rain Returns, a simple yet effective first step is to restart both the game and your PC. This action can potentially resolve temporary glitches and ensure a clean start for your gaming session.
Sync Your Save Files on Steam Cloud
Ensure that your saved files are syncing correctly with Steam Cloud. Navigate to your game settings and verify that synchronization is enabled. This step is crucial as it allows your progress data to be backed up on the cloud, providing a safeguard against local data corruption.
Do Not Interfere While Saving
Interrupting the saving process can lead to data corruption and, subsequently, the loss of progress. Exercise patience during the saving phase, and avoid any actions that might disrupt the process. Allowing the game to complete its save operation undisturbed reduces the risk of encountering progress-related issues.
Disable Antivirus
If you are using a third-party antivirus, it is possible that it is obstructing the game's ability to save files. So, consider adding an exception for the game's directory or temporarily disabling the antivirus to see if the issue persists.
Verify Files
Corrupted game files can contribute to progress loss. To address this, use the game platform's file verification feature. In Steam, for instance, you can right-click on Risk of Rain Returns in your library, select "Properties", navigate to the "Installed Files" tab, and click "Verify Integrity of Game Files". This ensures that your game files are intact and not causing the progression problem.
Contact Support
If the issue persists despite attempting the aforementioned workarounds, reaching out to the game's official support channels is advisable. Developers may provide tailored solutions, investigate potential bugs, or offer guidance specific to your situation. Be prepared to provide details about the problem, including when it occurred and any relevant circumstances leading up to the progress loss.
By following these suggested workarounds, you can increase the chances of resolving the in-game progress loss issue in Risk of Rain Returns. Remember that these solutions are community-suggested and not official fixes; therefore, they may not work for everyone. Finally, with a large number of players suffering from this issue, it is possible that the developers will fix it once and for all in a future update/patch. But that has not been confirmed, so take this information with a pinch of salt. Anyway, for more reads like this, stay tuned to DigiStatement. Read more: Risk of Rain Returns (RoRR) Pre-Alpha Achievement: How to unlock it