In the world of third-person shooter games, Risk of Rain 2 comes under high regard due to its fluid animations and excellent gameplay. The game was launched in 2019 on Xbox, PS4, Windows, and Nintendo Switch as early access. It was fully released in August 2020, receiving significant critical acclaim both from the critics and the players. The game is a sequel to the 2013 title Risk of Rain, which was also a hit. The player in this game follows the path of a stranded individual that is stuck on an alien planet. The player has to survive the obstructions in his survival, such as various alien monsters, and can upgrade his/her artillery and weapons. As one proceeds in the game, the aliens become more potent, as does the player.
Contrary to its prequel, Risk of Rain 2 transitions from 2D to a 3D environment, which is a massive upgrade from a gameplay viewpoint. The game introduced a multiplayer system in its entirety, and up to four players can join hands to defeat the alien monsters in it. A week after its release, Hopoo Games, the studio responsible for developing this game, announced that over 650,000 players had played the game, which really was a massive number considering the time frame of its release. Risk of rain 2 has 10 varieties of characters to choose from, and all of them possess different skillsets and tricks up their sleeves. You can choose anyone that best resembles your personality.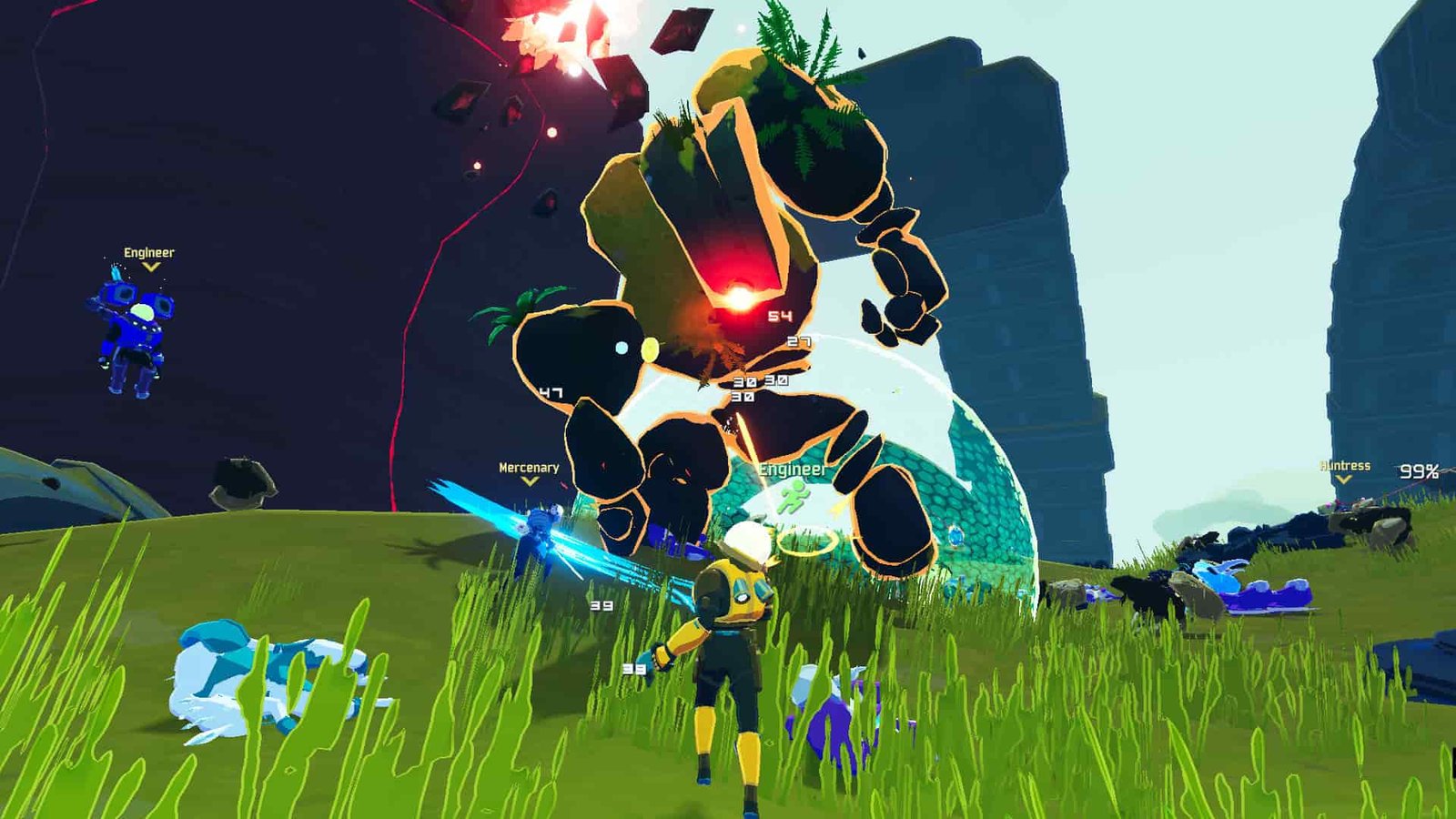 Risk of Rain 2 not responding, launching & working: Fixes & Workarounds
Now, the topic of discussion, several players have complained about the crashing of Risk of Rain 2, i.e., the game freezes on the loading screen sometimes and does not even start on other occasions. Well, what we know from our experience in the gaming industry, many pc games often come with quite a lot of bugs, that hamper the performance of the game itself. Now, maybe the fault isn't in your game, but your PC's default settings. Well, in any case, there are some steps that we recommend you to follow, and we believe that these will get you out of the "I'm not able to play my game" phase.
Verify Integrity of Game Files
The first step towards fixing this issue in Risk of Rain 2 is to check your game files to see if they are corrupted. Risk of Rain 2 files can be reviewed via Steam through the following steps:
Open the Steam library by logging into your account.
Now, access your library and right-click on the game, and select Properties.
Select the local files tab after you've done this. Now, click on Verify Integrity of game files as the last step.
Wait for this process to be over, and then restart your game to see if it's working fine.
Updating the Graphics Drivers
If this doesn't work, the next step could be to update the Graphic Drivers of your PC. Then try to install the game. That should do it. Also, make sure that V-Sync is disabled in your Nvidia Control Panel. It sometimes drives the games to run poorly in spite of having the recommended hardware requirements for the game itself.
Disabling the Antivirus
Most of the time, it's the Antivirus of your PC that messes with your game's performance. So if you are still facing problems with the Risk of Rain 2, it might be a good time to turn off your antivirus.
Reinstalling the Game
Well, the last resort turns out to be reinstalling your game. It is possible that due to some technical fault during the installation, the files that weren't installed properly don't allow the game to run smoothly. Try to safely reinstall your game after uninstalling it.
Restarting your PC
If these all methods don't work out, try restarting your PC. As simple as it sounds, it solves most of the problems gamers deal with.
Wanna know what more can solve your problems with gaming and tech? Visiting DigiStatement daily for regular updates. Adios!