The latest adventure/shooter/RPG title from Gunfire Games, Remnant 2, has been released on July 25, 2023. The game is the official sequel to Remnant: From the Ashes. With a range of unique character classes or Archetypes, strong and terrifying monstrous foes, and different types of weapons, Remnant 2 has already won over the hearts of the players. The game is currently available on Microsoft Windows, Xbox Series X/S, and PS5. If you own a PS5, then you can purchase and start delving deeper into the rich gaming experience of Remnant 2. However, even with all the anticipation, the game is still quite new, and players are encountering different errors during their playthroughs. One such issue is the Remnant 2 error code CE-100096-6 on PS5. In this guide, we're going to show you how to troubleshoot this error on PS5 and get back to slaying monsters. So, keep on reading!
A number of PS5 players have shared that due to the error code CE-100096-6 on their PS5 while launching Remnant 2, they haven't been able to enjoy the game quite as much as they would've liked. Every time they open the game, it crashes, and they get this error code with a prompt that typically reads, "Application error. There was a problem loading the application.". If you are facing this problem on your PS5 console as well, check out the list of workarounds to fix it.
Remnant 2 Error Code CE-100096-6 on PS5: How to Fix?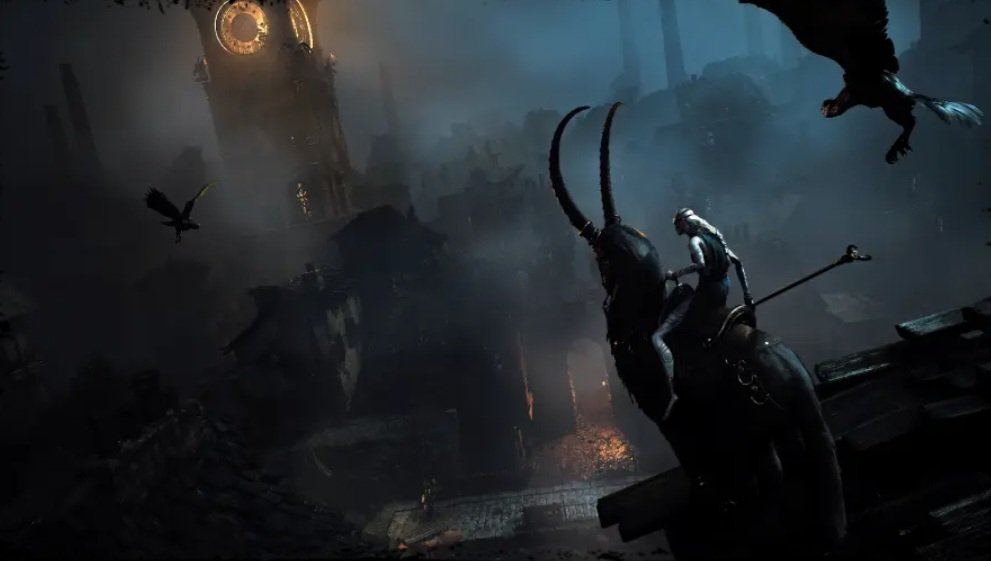 There are a number of workarounds to fix the error code CE-100096-6. However, these are just potential workarounds, so there is no guarantee they will work. But, in the absence of an official fix, they are worth trying.
Restart your PS5
The first thing that you need to do is restart your PS5 and check if it solves the error. Simply turn the console off, wait for a while, and then turn it back on. Then, check if it has solved the error.
Update your system software
You should make sure that your PS5 has the latest software updates installed to not only avoid the error code CE-100096-6 but other glaring issues as well. For this, follow the given steps –
Go to the PS5 Settings and select System.
Next, select System Software, and then click on System Software Update & Settings.
On this screen, you'll be shown a message that reads "Update Available" if there are pending updates.
Simply select the "Update System Software" option to install the latest update on your PS5.
Rebuild Database
You can try this step as well to fix the Remnant 2 error code CE-100096-6 on PS5.
Turn the console off by pressing and holding the power button for three seconds.
Once the console is off, press and hold the power button until you hear two consecutive beep sounds. This would put the PS5 in Safe Mode.
Now, connect your DualSense controller to the console using a USB port, and press the PS5 button.
Navigate to the 5th option, which reads Rebuild Database, and select it. Then, follow the on-screen instructions to complete this step.
Turn your console back on, launch Remnant 2, and see if the issue persists.
Restore License
You can try this method to get rid of the issue. So, to restore the licenses on your PS5 console, head to the Settings menu and select the Users and Accounts option. Now, select Other, and then Restore Licenses. Confirm your selection and wait for the process to be completed. Once done, launch the game and check whether the issue persists.
Reinstall the game
If nothing works, then simply uninstall the game from your PS5 and install it again. Most players shared that this workaround fixed the issue, so make sure to try it as well.
So, these are the potential workarounds that you can try to fix the Remnant 2 error code CE-100096-6 on PS5. If you find this guide informative and want to read more such gaming-related content, keep visiting DigiStatement!