With the release of Red Dead Redemption 2, Rockstar Games had proved what they are capable of doing. Constructing a modern gaming masterpiece such as RDR2 requires lots of time and effort. Therefore, it is only justified that they try to reach out to a wider audience.
Post the reveal event of Sony's PlayStation 5, Rockstar Games won't miss out on the chance to gain a new market. But would we see a Red Dead Redemption 2 release on PlayStation 5? We are here to answer just that.
Just like with porting GTA V from the previous gen consoles to the current gen, Rockstar might go forward with doing the same for RDR2. This would cover more audience which would increase the sales for the game.
A remastered version of the game was rumoured to be under development some time ago. The rumour surfaced via a Reddit thread, which cites an employ leaking information about Rockstar's future plans. The plans were related to a remastered version of Red Dead Redemption 2 and a Bully sequel.
If a remastered version of the game does make its way to the PlayStation 5, we might see heavy improvements. Earlier Rockstar was bound to the hardware limits of the PlayStation 4. However with the enhanced specifications of PS5, RDR2 could see significant graphics boost which could bring it closer to the PC version.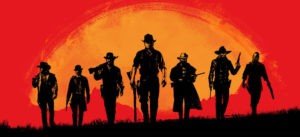 So far no announcements have been made from Rockstar's end which cover Red Dead Redemption 2 on PlayStation 5. Naturally with that, no release dates have been confirmed, but we are sure that RDR2 will get ported to the PlayStation 5 sometime soon.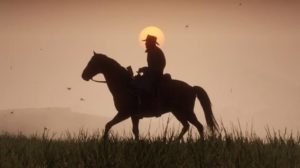 Those who already own a copy of the game on their PS4 can play it on the PS5 when it comes out. This is due to Sony providing backwards compatibility to their new console. The game would still look more stunning running on the next gen devices.