There's finally a new VR game to try and play. Published and developed by Lyon-based WanadevStudio, in Propagation: Paradise Hotel, you take on the role of Emily Diaz, who is now trapped in the titular Paradise Hotel. There, she must find her sister while simultaneously battling "zombies". It's a great little survival-horror game if you are in the mood for some VR action. However, killing zombies and getting scared in games are always fun with friends and family. Something that multiplayer/co-op modes can provide. Well, do the devs have any plans for introducing such modes in Propagation: Paradise Hotel? If so, when? We have all the details you need.
It's a real shame that VR games are still a niche. But it's an understandable fact. They are niche for a reason after all. The absolutely massive cost of buying a good VR headset itself makes a lot of people sweat. Nobody will choose to buy a VR headset over a console willingly. PlayStation, Xbox, and Nintendo consoles boast a much bigger library of games compared to VR. And that's not all. Getting used to VR takes some time. Plus there are people who get motion sickness when trying VR. Safe to say, VR becoming mainstream is still years away. But many developers still continue developing games for the platform as despite being a niche market, it's still a market. The popularity of titles like Beat Saber, Among Us VR, and Half-Life: Alyx is a testament to that. Now, among these three games, Among Us VR is a multiplayer/co-op game. So, it's possible for players to experience their multiplayer games in VR. So now that Propagation: Paradise Hotel has got a full release, is there a release date for a multiplayer/co-op mode in the game? Let's find out!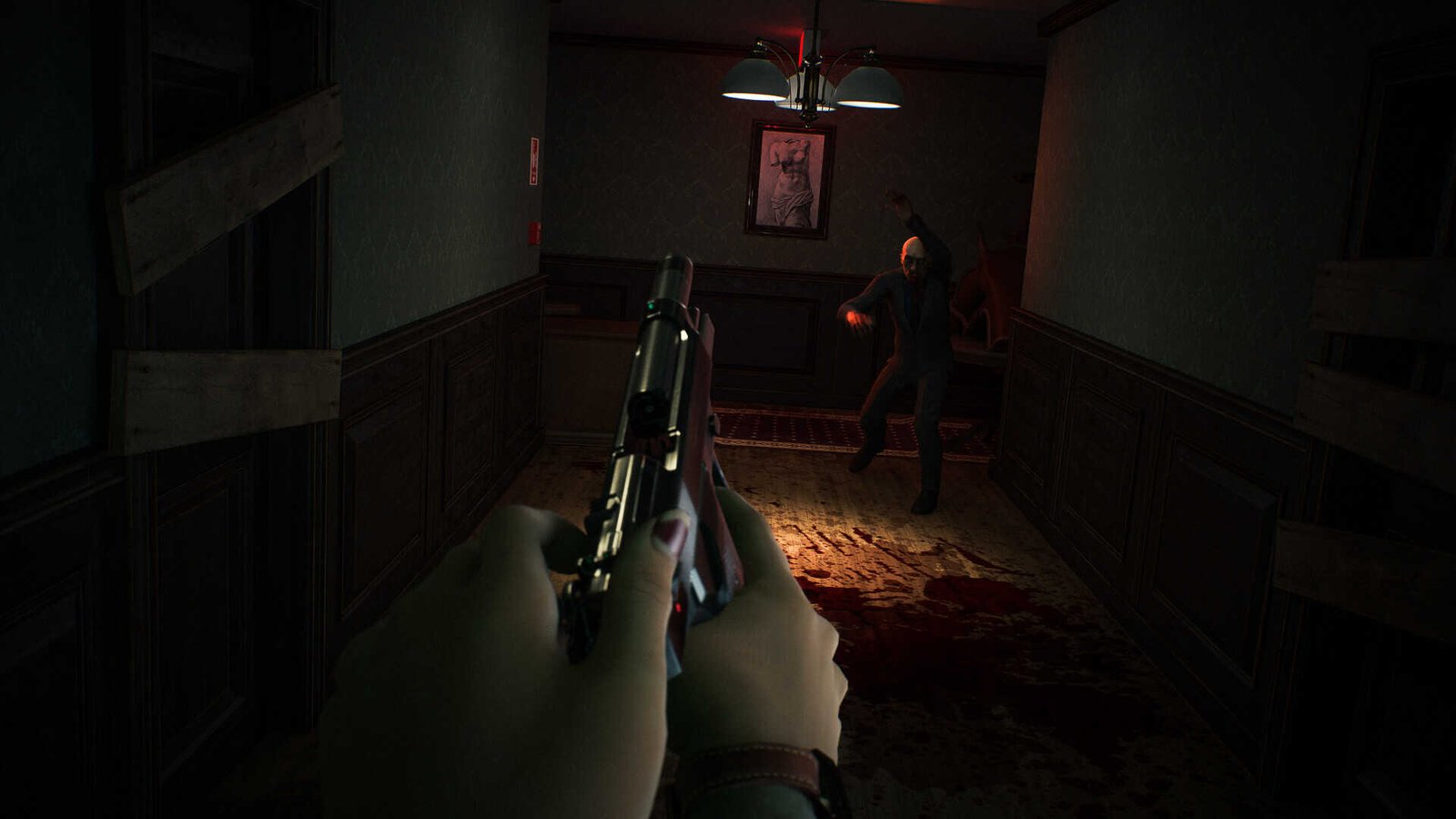 Propagation: Paradise Hotel Multiplayer/Co-op Mode Release Date: When is it coming out
As of writing this article, WanadevStudio's Propagation: Paradise Hotel doesn't have a planned release date for a multiplayer/co-op mode. The devs clarified in the game's Steam FAQ section that they wanted to make this game a purely single-player experience, adding that they "wanted to create an immersive experience where the player is the only hero of the story."
The community, on the other hand, is filled with players asking for a co-op mode in the game. So, there's a good amount of demand for it. WanadevStudio's previous game, Propagation VR did have a co-op mode, so this isn't an entirely impossible idea. But ultimately, the devs have the final say in this. If they feel like adding co-op/multiplayer mode will be helpful for the game, they might add it sometime in the future. An exact release date for the same cannot be predicted since there is no information regarding this. For now, you get to experience this intense game alone, and without any help.
Anyways, now you know everything about the potential release date of a multiplayer/co-op mode in Propagation Paradise Hotel. Don't forget to check out DigiStatement for more on gaming.
Also, read: Shadows of Doubt VR Mode Release Date: When Is It Coming Out