Changing the in-game language is quite common in European and Asian Countries. Changing Language helps the players to understand and play the game in their preferred localized language. However, players are getting troubled while changing the in-game language of Potion Craft. If you are also having a hard-time changing the Potion Craft in-game language, continue reading this article till the end to find a simple method to change the language.
Potion Craft is an alchemist simulator game where players physically interact with their tools and ingredients to brew potions. In the game, players are in full control of the whole shop where they are supposed to invent new recipes, attract customers, and experiment new things with potions as your heart says. This game is only available to play on Microsoft Windows. Coming back to the topic, here is everything you need to know about changing this game's language.
Potion Craft Change Language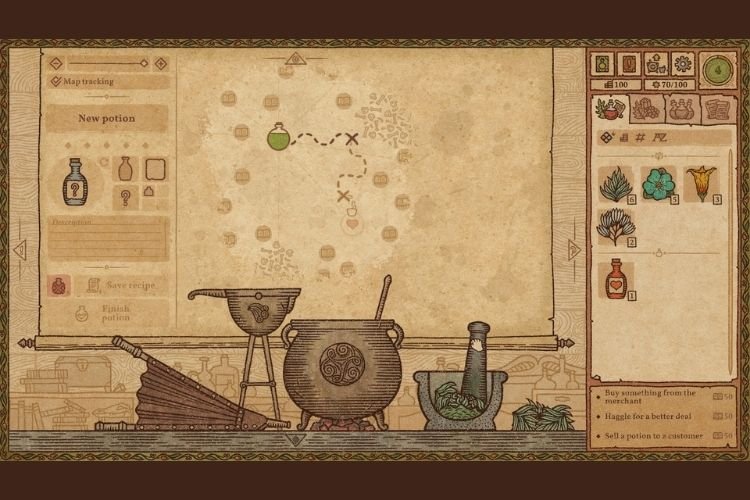 In every-game, there are some easy-to-apply settings that players are not aware of. Changing language in Potion Craft is also such setting. Changing language in this game is as easy as copying and pasting something. To change the language, you just need to press "Ctrl+L" or "Shift+L". Pressing this combination of keys, you can quickly switch the in-game language.
Being localized for some popular languages in the world has been a necessity for every game nowadays. No new game can think of dodging criticism if they miss out an important language in the world. So, to be on a safer side, the upcoming games must include the localization of the languages that are preferred by the game-audience. It also opens an opportunity for the officials to boost the sales revenue.
So, this was all about changing language in Potion Craft. If you found this article informative and helpful, share it with your friends.
Read more:
Enjoy Gaming!!