MX vs ATV Legends lets you race your way to victory on bikes. Become a world famous professional rider by competing in a 2 player split screen or 16-player squad based gameplay in the new and massive open environment. The game also features a new deep career mode that player can dive into and experience all the risks and rewards of being a pro rider. More goodies like, world-popular manufacturers, gears customization, player controlled air physics, new trails mode, etc. are also featured in the game.
Since MX vs ATV Legends has been announced by THQ Nordic, fans are looking more excited. Knowing that the game will be releasing on multiple platforms is a piece of good news for many, but at the same time, bad for some. MX vs ATV Legends is planned to be launching on PS4, PS5, XBOX ONE, XBOX SERIES X|S AND PC. However, the Nintendo Switch owners wonder that whether this game would be releasing for Switch or not? If you also want your doubt to be cleared, continue reading.
MX vs ATV Legends on Nintendo Switch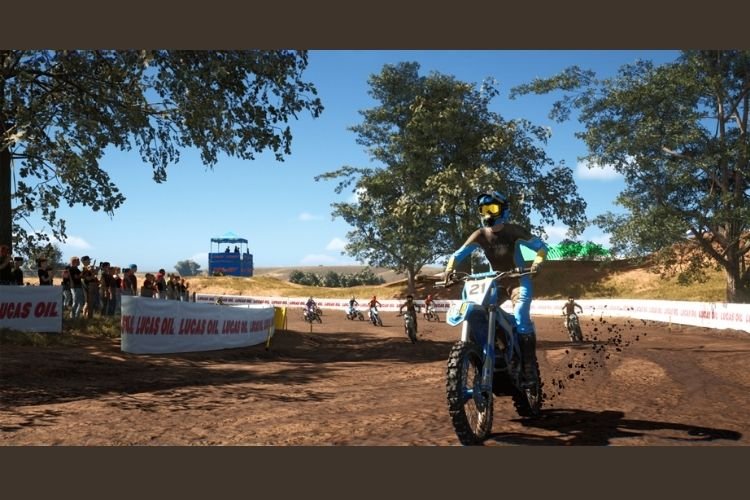 Firstly, if you have watched the announcement trailer closely, it has not mentioned anything about THQ Nordic's plan of launching this game on Switch. If there was any plan from the publishers' side, they would have mentioned or revealed it within the announcement trailer itself. So, this brings up a piece of bad news for the Switch owners. It seems like THQ Nordic has currently, no plan to launch this game on Nintendo Switch. This is a big decision from the officials as Switch is counted under the major gaming platforms in the world. So, we will see if an official announcement comes later and inform you at the soonest.
So, this was all about the MX vs ATV Legends' release on Nintendo Switch. If you found this article informative, share it with your friends.
Read More:
Enjoy Gaming!!