Pokémon Unite is undoubtedly one of the best MOBA games that is available to play right now. The game has everything we need to declare it a clear masterclass in the MOBA genre. But just like any other game, there will be times when you will face a player who will blow you and your mind away! Certain malicious players are present to make the surroundings of the game toxic and bad, and if you are not lucky enough, you will face them!
Just to help you out, here is everything you need to know about reporting and blocking a player in Pokémon Unite, in case you want to do so!
HOW TO REPORT PLAYERS IN POKÉMON UNITE?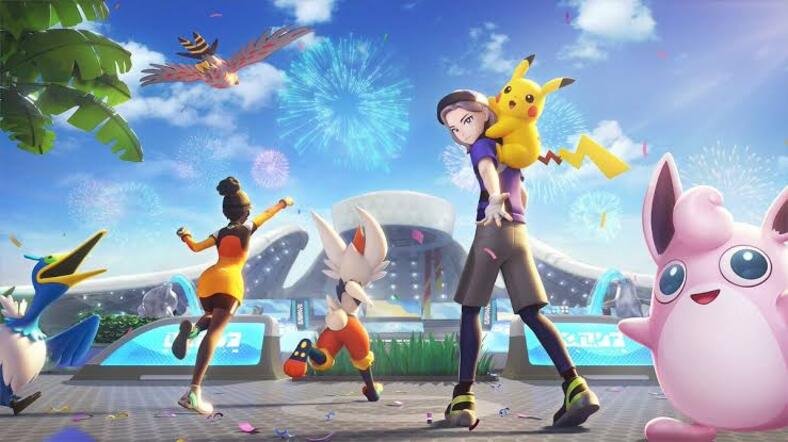 Let us start with a simple question. Why do you think of reporting players in a game? Is it just because you get verbally abused through the in-game chat or voice option in the game by someone else? Well, this might be a really big reason, but there are certainly other factors that lead to this report thing, mostly in MOBA games like Pokémon Unite.
Like any MOBA game, you will find these malicious players who can easily sabotage a complete game. You will find these players refusing to leave the base for a whatsoever irrelevant reason. Or they will be running around solo engaging in the fight with an intent to lose and give energy and EXP to the opposing team. And the reasons are not limited to these only. You will get loads of reasons why you should report these malicious players.
Do you find a lot of these players often? You just need to wait until a match is over to report them. Once you are on the results screen that lists how the teams and the players performed, use your controller (left stick) to navigate to the player you want to report on your team list or the enemy list. Press the 'A' button on the list and you will get a pop-up menu. Go on and report the player.
Here is a detailed process on how to do it –
If you are eager to report, just finish the match either by running the timer or by surrendering.
Go through to the complete stats screen just after the medal screen.
Use the left stick to navigate to the results of the player you want to report – teammate or enemy.
Press 'A' and when the menu list pops up, hit Report.
You can also check out an icon that looks like a slash within a circle. This is the report button. You can hit that as well!
HOW TO BLOCK PLAYERS IN POKÉMON UNITE?
If you are already reading about how to report a player, why do not you gain some knowledge about how to block them as well? So you might be wondering, why should you block a player? To make the chances of them getting paired with you in the future zero.
In MOBA games like Pokémon Unite, if you block a player for some reason, you will never be paired with them ever again. So if you witness a teammate who is a liability to the team since he is running around, dying and distributing EXP to the enemy, why don't be a good human and block him? Thanks to you, other players won't face the issue – and that malicious player – who you faced.
Blocking a player is as easy as reporting one. And you have to follow the same process you did while reporting a player. Still for your aid, here is the detailed process –
End the match by either running the timer or by surrendering.
Skip the medal screen and go to the stats screen.
Use the left stick to navigate to the teammate or enemy player who you want to report.
Click on 'A' and from the pop-up menu, hit the block.
As an alternative, you can also look for the icon with a white exclamation inside a red circle. It is the 'block' icon. You can use that to block a player too.
This was everything you need to know about how to block and report a player in Pokémon Unite. Follow Digi Statement for more such updates.