Every player's first goal in pokemon games is to level up their pokemon and earn EXP and it also applies to Scarlet & Violet. These new titles were released yesterday and have exceeded the expectations of many. From new QoL features to a seamless open world, the improvements in the games are praiseworthy and do justice to the franchise. If you're a longtime fan of the series of both games and anime, you'll have the time of your life playing these games. With some new features, the leveling-up process of Scarlet & Violet has become quite easy and manageable but it might be confusing for some newcomers. So, this guide features all the details on how to level up fast & farm EXP in PSV.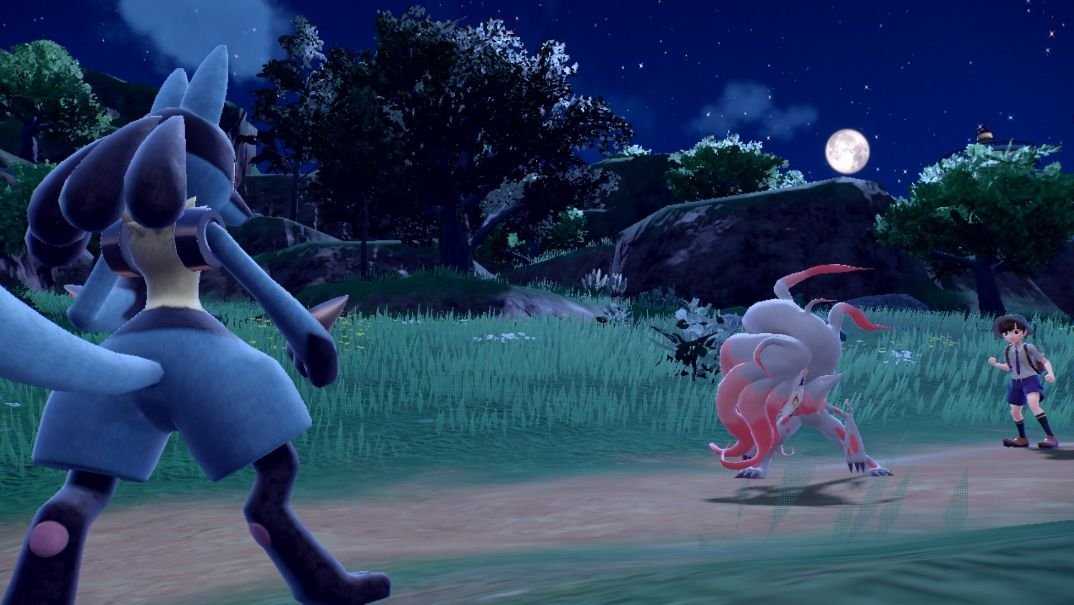 How to level up fast & farm EXP in Pokemon Scarlet & Violet?
Luckily you aren't bound to a single path to level up and gain EXP in the new games. There are multiple ways to do that. You can take part in Terra Raid battles, or use the Auto battle feature that does the heavy lifting for you. However, there are a few other ways to level up and we'll be sharing them in this piece. See the below section for more information.
Fight Pokemon Trainers
The best way to hone your skills and earn XP in pokemon games is to battle pokemon trainers. Not only you'll receive plenty of EXP, but also get battle experience that'll be valuable in difficult battles. Another perk of doing this is you'll get additional money, TMs, and other items so a win-win situation for you on both ends.
Participate in Terra Raid Battle
That goes without saying that battling against terrastallized pokemon can net you tons of EXP and level up quickly. All you have to do is look out for Tera Crystals in the overworld. They are marked as "star-shaped" icons on the map. Once you find it, interact with it and the battle will commence. Keep in mind that these pokemon are very strong compared to their regular counterparts, however, they are worth it. The rewards for beating them are enormous and you will gain plenty of EXP.
Use the Let's Go/Auto Battle feature
The Let's Go feature is very underrated in terms of earning EXP passively. Use this feature while you're fighting gym battles, a titan pokemon battle, and a Starfall boss fight, so that your pokemon battles other wild pokemon automatically and earns EXP.
Have Picnics with your Pokemon
Everybody like picnics and this is one of the simple methods to gain EXP and level up. If you don't prefer any of the extreme methods mentioned above, try spending quality time with your pokemon, feed them sandwiches, and enjoy the EXP boost meal power.
We will share additional updates on this once we fetch it, so stay tuned for more updates about Pokemon Scarlet & Violet, guides, news, and more at Digistatement.