Do you also wonder how to get Grepa Berry in Pokemon SV? If yes, then you are at the right place. Grepa is one of many kinds of berries present in Pokemon games for a very long time now. Pokemon Scarlet and Violet are the recently released Pokemon titles and for this reason, many players wonder how to get Grepa Berry in the game. Carry on reading this guide till the end to find out everything about this topic.
Pokemon SV Grepa Berry
Grepa Berry is just another kind of berry that has its unique effect. Grepa Berry boosts the friendship level of a particular Pokemon with the trainer. If you are playing Pokemon games for a while, you must know how important it is to maintain a good friendship level with a Pokemon. So, this berry can be fed to a pokemon that you want to be more friendly towards you. But, you must also note that using Grepa Berry also lowers the Special Defense EV of that Pokemon by 10 points. Right, it is a trade-off. You have to sacrifice the Special Defense EVs of that particular pokemon if you wish it to grow more friendly. Now that you know enough about Grepa Berry, let's see how to get it in the game.
How to get Grepa Berry?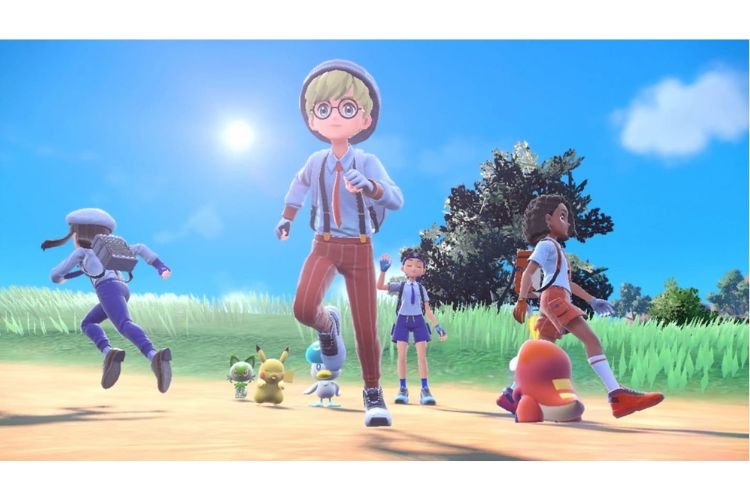 Grepa Berry can be obtained through multiple methods. Let's see each one of them:
Porto Marinada Auctions: In the Market area of Porto Marinada, an auction takes place every day. Each day, it features a new item that players can claim by making the highest bid. Grepa Berry also gets featured randomly in these auctions, so when it does, make sure to grab it by making the highest bid.
Tera Raid Battle: Grepa Berry is also available as a reward for successful 5-Star Tera Raids. Several Pokemon that you can target for 5-Star raids are Tinkaton, Pawmot, Dragapult, Hatterene, Mimikyu, and Noivern.
Emotional Spectrum Practice Reward: Rerunning through the whole Emotional Spectrum Practice minigame gives you some random rewards. So, there is always a chance to get the Grepa Berry via this method.
So, this was how you can get Grepa Berry in Pokemon SV. If you found this guide helpful, share it with your friends.
Related: Pokemon Scarlet & Violet (SV): How to get Ganlon Berry