Feathers are unique items in Pokemon video games that are used to increase the stat level of a particular Pokemon. Before Generation VIII of Pokemon video games, they were recognized as Wings. Pokemon Scarlet and Violet are the recently released Pokemon titles that also feature different kinds of feathers. One of its many kinds is the Clever Feather. Continue reading this guide to know everything about Clever Feather and how you can get it in Pokemon SV.
Pokemon SV Clever Feather
As mentioned above, Feathers are usable items in Pokemon SV that boost up a particular stat of a Pokemon. There is a separate feather present in Pokemon SV for boosting each kind of stat of a Pokemon. Speaking of Clever Feather, it is used to increase the EV of the Special Defense stat of a Pokemon. To be more specific, Clever Feather increases the Special Defense stat of a particular Pokemon by one EV. Above everything, it also increases the trainer's level of friendship with the pokemon on which it was used. Moving further, let's see how to get this item in the game.
How to get Clever Feather in Pokemon SV?
If you have played Pokemon SV for a while, you must be aware of the Sparkling Dropped items that are spread all over the game's world. These drops offer random items including Clever Feather as well. So, you can go on a search run and collect these drops to find some Clever Feathers.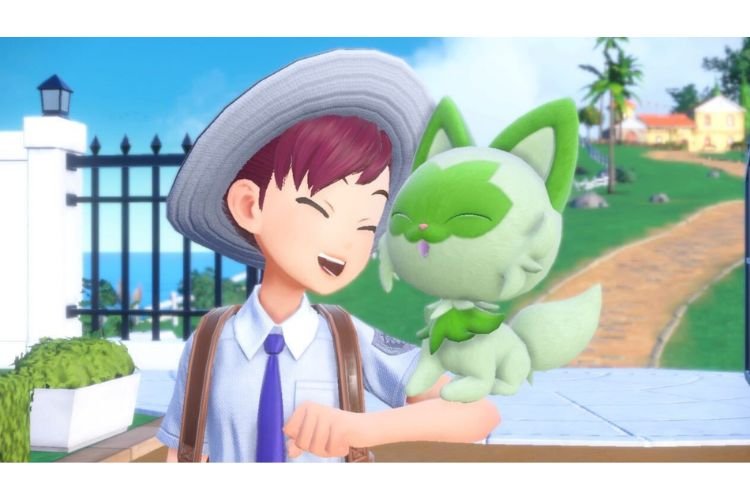 Another way of getting this item in this game is by making the highest bid for it at Porto Marinada Auctions. Porto Marinada Auctions feature a ton of items that keeps on changing. Keep an eye on the featured items in these auctions and whenever you see Clever Feather there, make the highest bid to make it yours.
Last but not the least, Clever Feathers are also dropped by several Pokemon after successful Tera Raids, except for the 4-Star Raids. Here are some Pokemon that you can target according to the Raid level.
1-Star Raids: Toedscool, Snom, Flabebe, Swablu, and Drowzee
2-Star Raids: Tinkatink, Skrelp, Gothita, Finneon, Shellos (East Sea)
3-Star Raids: Tinkatuff, Indeedee (Female), Hattrem, Goomy, and Gothorita
5-Star Raids: Tinkaton, Hatterene, Mimikyu, Goodra, and Dragalge
6-Star Raids: Clodsire, Toedscruel, Tinkaton, Frosmoth, and Mimikyu.
So, this brings us to the end of this guide. It was how you can get Clever Feather in Pokemon SV. If you found this guide helpful, share it with your friends.
Related: Pokemon Scarlet & Violet (SV): How to get Ganlon Berry