If you are also struggling to get the Ability Shield in Pokemon Scarlet and Violet, then you have come to the right place. Despite being the latest Pokemon installment, these games offer the typical Pokemon gameplay that revolves around catching Pokemon and using them in battles. Ability Shield is the held item in Pokemon video games that is heavily demanded by the players during battles. So, without any further ado, let's see what is the role of Ability Shield in Pokemon SV and how to get it in the game.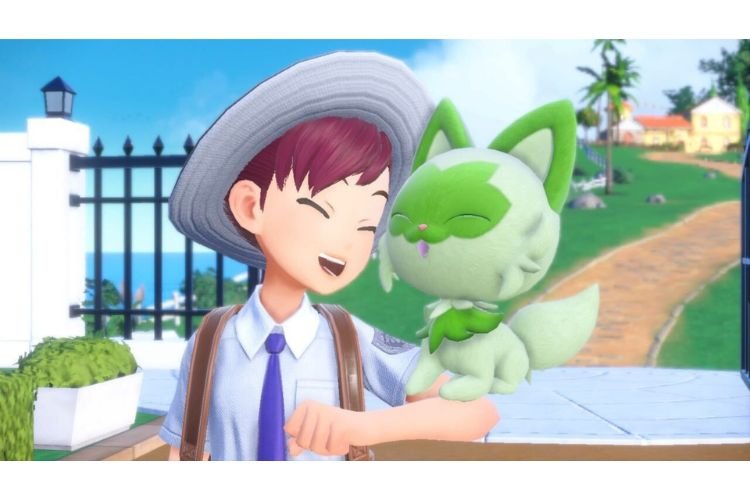 Role of Ability Shield in Pokemon SV
As the name suggests, Ability Shield works as a barrier to an opponent's powers that can cause any sort of damage or changes to the ability of a particular Pokemon. It is a great held item to hold when you are expecting moves like Skill Swap that interchanges your Pokemon's ability with the opponent's abilities. Other moves that this held item can prevent are Worry Seed and Switcheroo. Ability Shield wasn't available to use in Pokemon games that got released prior to Generation IX. So, being a new item, not many know how to get it. Now that you know enough about Ability Shield, let's see how to get it in the game.
How to get Ability Shield?
Getting this item is very simple and easy in Pokemon Scarlet and Violet. You can get an Ability Shield for 20,000 Pokedollars at the Delibird Presents Shop. However, this isn't available in all the stores. So, head to Mesagoza and navigate to the Delibird Present Shop there to purchase the Ability Shield. Unlike other held items, you don't have to stroll around the environment and find this item, which can be quite hectic for many. You can visit this shop anytime to purchase any number of copies of Ability Shield. Moreover, you can also sell Ability Shield for half of its price, i.e., 10,000 Pokedollars.
So, this brings us to the end of this guide. It was everything you need to know about finding Ability Shield in Pokemon Scarlet and Violet. If you found it helpful, share it with your friends.
Related: Pokemon Scarlet & Violet (SV): How to Find, Get & Catch Lokix