If you are also struggling with getting or catching the Lokix Pokemon while playing Pokemon Scarlet and Violet, then you are at the right place. By the end of this guide, you will have all the information you need to find, get or catch Lokix in Pokemon SV. So, make sure to read this guide till the end.
Pokemon Scarlet and Violet have brought a bunch of new Pokemon to the Pokedex and Lokix is one of the newly introduced creatures in these games. With a bunch of new additions and a ton of old Pokemon, finding a certain Pokemon in the Paldean region is a heck of a task, especially for new players. This guide will help you learn how you can easily catch and get Lokix. But before learning how to catch it, let's grab some basic knowledge about it.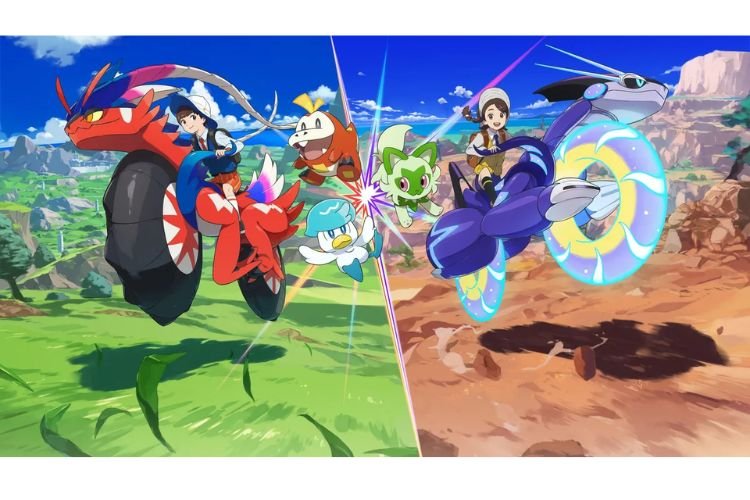 Lokix in Pokemon SV
Lokix is a Bug/Dark type Pokemon that has been introduced in the IX Generation. This Pokemon is the evolved form of Nymble at Level 24. Lokix has one primary ability named "Swarm" and also a hidden ability named "Tinted Lens". The overall stats of this Pokemon are decent that can help you during battles:
HP: 71
Attack: 102
Defense: 78
Special Attack: 52
Special Defense: 55
Speed: 92
Now that you know enough about Lokix, let's see how to find this Pokemon in Pokemon SV.
How to get Lokix in Pokemon SV?
Lokix is not a hard-to-get Pokemon in Pokemon Scarlet and Violet. It spawns at a lot of places in the Paldean region, specifically in the sandy and bamboo thicket areas. So, if you are ready to go on a search for Lokix, look for it in the following locations:
Alfornada
Asado Desert
East Province (Area Three)
Medali
Montenevera
North Province (Area One)
North Province (Area Two)
Porto Marinada
South Province (Area Six)
West Province (Area Three)
West Province (Area Two)
Zapapico
There is no specific time at which you should begin searching Lokix in these areas. So, you can traverse any of these places to begin your search at any time of the day to encounter this pokemon. Once you encounter it, you should keep lower its health and then throw a Great Ball to catch it. This brings us to the end of this guide. If you found it helpful, share this with your friends.
Related: Pokemon Scarlet & Violet (SV): How to Find, Get & Catch Deino