Pokemon Scarlet & Violet are in the headlines as they step foot in the Nintendo Switch world featuring 9th-gen pokemon for the first time. Developed by Game Freak and published by Nintendo and The Pokemon Company, Pokemon Scarlet & Violet is already creating a buzz in the market with its recent release in November 2022. However, the main source of joy from games like Pokemon Scarlet & Violet is catching pokemon. Catching various types of Pokemon and then teaming up with them to battle the opponents is what results in the ultimate feeling of happiness. That being said, bug-type Pokemon are among the most popular ones in the world of PSV. Nymble is one of the most famous bug types of Pokemon in the game. Therefore, we will learn how to find, get & catch Nymble in Pokemon Scarlet & Violet (SV).
Before diving into details of how to find Nymble and then catch it, let's gather some more information about it. Nymble is a grasshopper Pokemon in Pokemon Scarlet & Violet. With the help of its excellent jumping capabilities, it can dodge various kinds of damage that the enemy may try to inflict upon it. Therefore, its fighting capabilities and defensive style are what make it an essential part of your team.
Also read: Pokemon Scarlet & Violet (SV): How to Get & Evolve Tandemaus into Maushold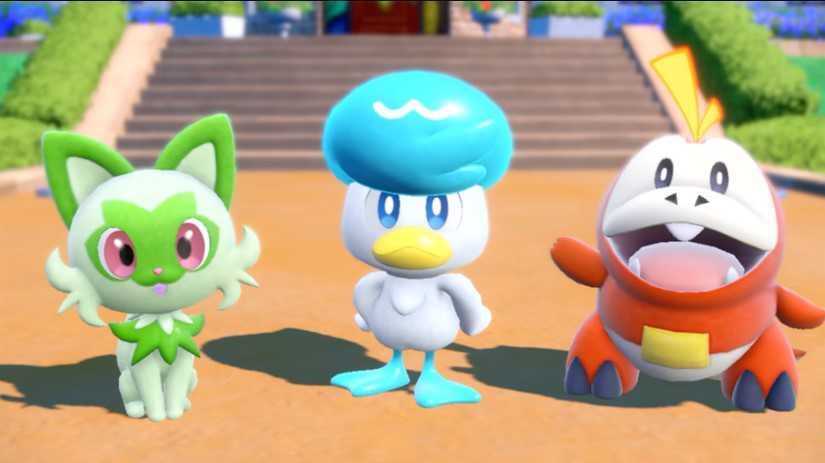 Pokemon Scarlet & Violet (SV): How to Find, Get & Catch Nymble
Well, the good news is that it's fairly easy to find Nymble in the lands of Paldea. Nymble is a common Pokemon therefore, you won't have to go through much trouble in order to find this Pokemon. If you look at the map of Pokemon Scarlet & Violet and set your focus to the Western and Southern regions of the map, you will have a very high chance of finding Nymble there. Therefore, you can head over to South Province Area Two, South Province Area Three, South Province Area Six, and West Province Area One to get this pokemon.
On the contrary, if you are in a hurry to include this Pokemon in your roster, there is one more way to do so. If you are constantly engaging in the Tera Raid Battles(One Star), there are high chances that you will get Nymble as an opponent once in a while. So, once you lower its health, you will be easily able to include it in your roster. On this note, we hope that now you have a good idea about Nymble in the game. Also, if you want to read more articles like this on the world of tech and gaming, do not forget to visit DigiStatement.