Online play in Pokemon games is certainly enjoyable and adds a lot to the immersion compared to single-player mode. Pokemon Scarlet & Violet is the upcoming RPG title that includes all the goodness of previous games with many much-loved features. Not only we're getting the 9th Gen pokemon roster, but also an open world, co-op gameplay, and more. Speaking of co-op, you can play co-op multiplayer with up to three other friends and take part in various activities. Picnic is one of the activities that you can do in your leisure time when exploring the region's wilderness. Wondering how to join a picnic in Pokemon Scarlet & Violet (SV)? Continue reading the article for more info.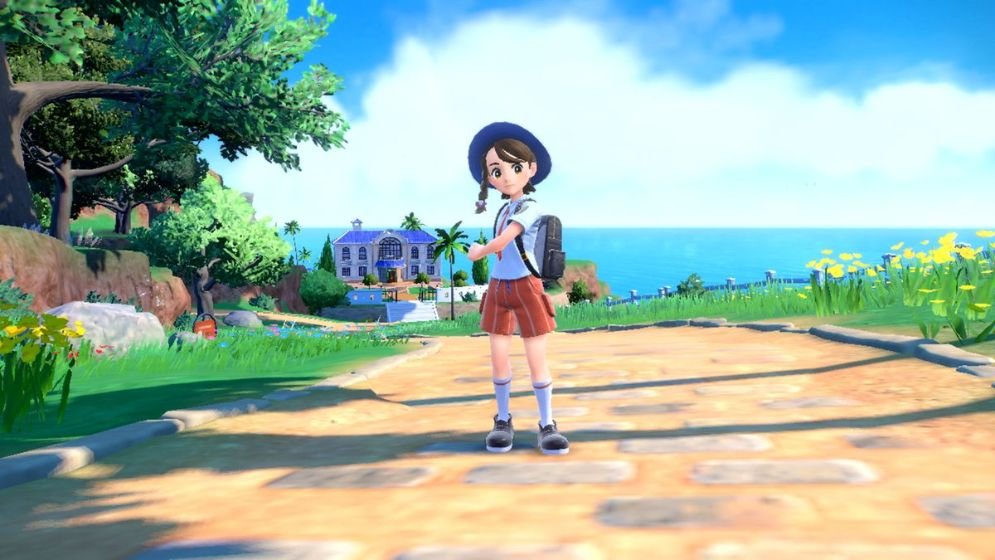 Online elements in Pokemon Scarlet & Violet
Multiplayer has always been a core part of Pokemon games and certain features like trading are the basic necessities. However, Pokemon Scarlet & Violet takes it a notch up. In this game, players will get access to the Union Circle. It is one of the features that allow one to play co-op with friends and can be accessed from the Poke Portal. Simply put, it is the backbone of the game and with it, you can explore, capture, trade, and battle trainers. Do remember that this element has limitations. Anyways, you can take part in Tera Raids, and fight Terastillized pokemon with friends as well. However, if you're tired of doing regular grinding and simply want to take it easy, going to a picnic will help you relax. You can start a picnic by accessing the Main Menu simply by pressing the X button and selecting the Picnic option. But, how to join a picnic with your friends?
How to join a picnic in Pokemon Scarlet & Violet
Joining a picnic in the game is fairly easy. All you have to do is approach an ongoing picnic of a player in your party that has joined via the Union Circle. Then, you can simply double the fun. The best part about this feature is that you can have a picnic anywhere on the game's map. You can spend time with your pokemon and enjoy the moment. You can even customize your picnic setup. When you start the activity, both party and legendary pokemon come out and gather around and it's cute to watch. You can take pictures using photo mode and add filters to make the moment more special and iconic. You can make sandwiches and feed them, wash them, and increase their bond that'll help you further in your adventure.
However, to have a picnic with players via local multiplayer, you will need to have the latest version of the game installed. But, if you want to go on a picnic with players via the Internet, having the game's latest version and a Nintendo Switch Online membership is mandatory. We hope that you enjoyed reading this article. Stay tuned for more updates about Pokemon Scarlet & Violet, news, guides, and more at Digistatement.