Every trainer in the Pokemon world strives to be the best of the best and Nintendo's upcoming Pokemon title, Pokemon Scarlet & Violet is the new arena to battle other players. In the game, players will be able to engross themselves in the huge open world, capture pokemon and enjoy the storyline. The competition is fierce and every now and then, you'll engage in many battles and have to be victorious. If you're planning on buying Scarlet & Violet and want to know the basics of trainer battles, you'll find tons of useful info here. Continue reading the article to know more about Pokemon Scarlet & Violet and how to battle.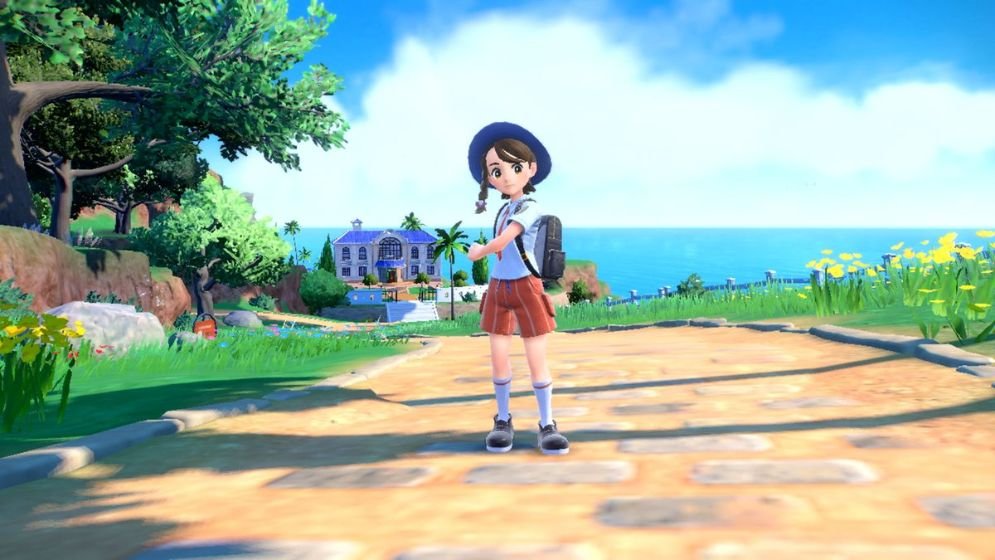 Overview of Scarlet & Violet
Scarlet & Violet is the latest entry in the Pokemon series that will release on November 18, 2022, globally. We'll get to witness the 9th Gen pokemon roster, along with additional features including an immersive/seamless open world, intuitive co-op, auto battling, Terastal Phenomenon, Photo mode, and more.
As it's an open-world RPG, these features are a must and we're glad that we'll get to experience them. Another notable thing about Pokemon Scarlet & Violet is its non-linear story with four different storylines. As a pokemon fan, this is certainly amazing. Last but not the least, the battle system is well made and you can engage in battle with countless trainers. We have laid out all the info on how you can initiate battles against other players in Scarlet & Violet in the below section so check it out.
How to Battle in Pokemon Scarlet & Violet?
Engaging in battle will be very simple in Pokemon Scarlet & Violet and is primarily done via the Poke Portal. All you have to do is access the Poke Portal and select the Link Battle option. There will be all kinds of Pokemon trainers for you to fight against. And on top of that, different battle modes will be made available so that players don't get bored fighting other pokemon trainers. According to the official website of Pokemon Scarlet & Violet, the game will feature many formats where you can participate in battles. It is currently unknown what type of formats will be featured, but all will be clear once the game releases. We'll advise you to get familiar with the game's basic mechanics once it is released so that you can have an edge over the others.
We hope that you enjoyed reading this article. Stay tuned for more updates about Pokemon Scarlet & Violet, guides, news, and more at Digistatement.